As the title suggests, this news article's goal is to spread the dA love into everyone's heart! You will find here a little bit of everything, from awesome interviews with talented artists, art features, group promotion to random deviants' features. I hope you will find this informative and entertaining!
Interviewed artist:
SoraNamae


Tell us what defines you as a person.
If I represented a sin, pride would definitely be it.

How did you found out about deviantART and why did you join the community?
dA is one of those sites, like say Youtube, that just became an integral part of the internet. I honestly dont remember browsing around before it existed, much less how I found out about it, since it was quite a few years ago.
Reason for joining? Thats an easy one, dA is like a "Facebook of art", it brings together art and social networking perfectly IMO, its just great to be a part of it. I love how ANYONE can share their stuff here, regardless of skill, experience, field, and so on, and just exchange view points etc with others, it's what makes this site so great.

When and how did you discover your passion for art?
Pretty late actually... I mean, I loved drawing as a kid, I used to watch Dragonball Z and then draw the characters and such, LOL. But it kinda faded away as I grew up... Only to return as I was about to reach the end of my teens. As a fun fact, when I first joined dA, I started not with drawing, but with photography... It was only very recently that I realized drawing is what I really like


What inspires you the most and when do you think your creativity is at its maximum?
If I had to pick one word: Beauty. You can interpret that in many ways and most of them will probably be accurate. What I try to do is to create this relaxing, almost nostalgic feeling, that really gets you thinking about all kinds of things.
As for creativity, I have no clue, LOL. It comes and goes, just like that. Some days a whole bunch of great ideas pop into my head, then others I cant think of a single interesting thing... If there is a reason for this, I haven't found out about it yet.

What do you think you'd be doing if you hadn't chosen this path?
Well Im not a professional so I didnt exactly "choose" this path, but I am pretty much an "art guy" in general, with my "main" area of expertise being music (classical guitar to be more specific). So I guess that answers that.

What do you think it's your most meaningful deviation and what makes it special? Does it have a story behind it?
Oh I like this one. I have to say without a doubt "
To Bid You Farewell
", it just encompasses everything I strive for in art. I could say a lot about it, but it comes down to one simple thing - emotion. It makes you feel. It just has that strong nostalgic aura about it, that it manages to bring back memories, no matter who you are.
"Memories" actually is the keyword here, it really is the concept I was going for. You could interpret the "farewell" as an homage to someone who passed away, sort of an epitaph, but the emphasis really is on all those moments you lived through, that end up fading away eventually. It really a sort of "Ode to memories".

Do you have any insecurities regarding your art?
Of course I do. How could you not? Whether its because youve hit the dreaded artistic block, or a sort of wall that you cant get through but NEED to, to improve further, etc, there are always insecurities.

Did art ever helped you to deal with your life problems?
I don't think of it like that, I mean it's not "specific" to any situation... Art just makes my life better as a whole, it cheers me up, it makes me feel more human, more alive.

What is the one thing you always wanted to do but never got a chance to?
I'm still 24 so I'd say everything is still possible, I don't really have a good answer for this one, because unlike most people I dont have those huge goals like "must travel to X country and see X monument" and such, I just go along and enjoy the simple things in life. With that said, I definitely wanna take up piano at some point, I'm pretty sure I would love it.

A few words for our fellow artists?
Self-critique. Always be hard on yourself. Observe everything around you. Don't ever look at images (or literature, if that's your thing) you admire and think "I'll never be that good". Only a loser would think like that. You have to look at things objectively...
All these great artists you see on dA didn't get there just because they were born with special art genes or whatever (aka the dreaded "talent"...), they got there through hard work and persistence. If you work as hard as them, chances are you will eventually be just as good. So dont give up, ever

Photography Feature
---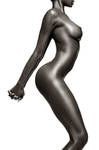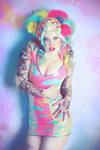 :thumb290451211::thumb290260834: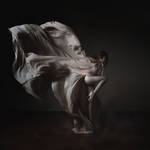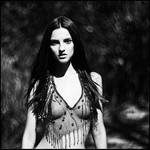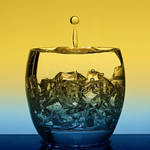 Traditional Feature
Digital Feature
Literature Feature
Group Feature
---

A group encouraging the community to seek solutions to some of deviantART users' complaints. In
SolutionsSanctuary
will be hosted monthly activities that will reflect ideas for getting the community involved in problem-solving.
Featured artists
Please make sure to

the article to help spread the dA love

If you have any deviants/groups you would like me to interview/feature/promote please note me.