In here you will find a few examples of works specific to different types of Photography, followed by various artists' opinion about what they think it's most important regarding their art and how to make it. You will come to see that while on some types of Photography many artists have similar opinions, on others their thoughts differ a lot, so read them all carefully and enjoy the article! -
Lintu47
Still Life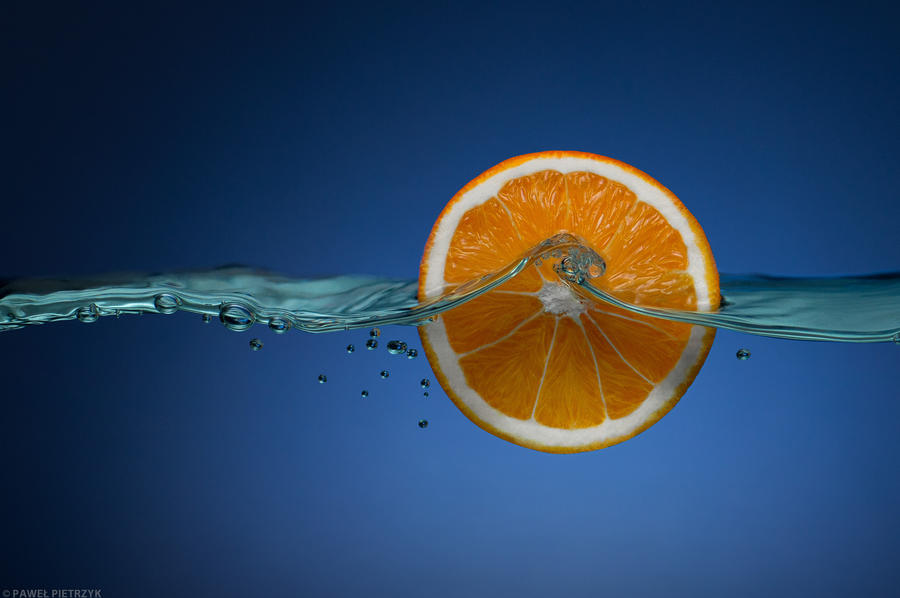 AmbientExposures
"Still Photography is one of my favorite forms of photography. To achieve better results in still photography or product photography, I use various equipments. These are some of the essential equipments I use in my photography. Tripod: the tripod is very essential to still photography. I find myself working with very high F-stops (8-22) to produce sharpness thought-out my subject. This allows me to use a lower shutter speed that would then cause motion to blur. The tripod also allows me to continuously change or alter the position on the subjects I am working on while the focus and angle of the camera stays in place.
Tape: a tape is very handle in various situations. It allows me to keep thing in place while I am working alone.
Tracing paper: I use tracing paper in combination with picture frames or boxes to diffuse lights. This helps control light to produce an overall better image.
Bristle Boards: I always keep an assortment of bristle boards in different colours. I use them as backgrounds for my images. I bend these boards to create a seamless background without any lines. This creates an overall more pleasing image. Reflectors: reflectors are very handy especially if I am working with window lighting. It helps fill in the shadows of my subjects.
Extension Tubes: Extension tubes are very critical in my still/product photography. I combine this handy gadget to get very close to my image.
Desk Lamps: These lamps are my main source of light. They are cheap and easily available to everyone. It is an alternative to using flashes and sunlight.
Flash: If I need a more powerful source of light, I usually resort to using my flash. They produce very pleasing light and are easily controllable.
Remote Shutter: A remote shutter is very important. When using a tripod and low shutter speed, pressing the shutter manually can cause vibration and in turn create a blurred image. If a remote shutter is not available, self timing the camera is another option (but will take more time).
Creativity: creativity is the most powerful tool in all of photography. Do not be afraid to try new things, always experiment and learn!
These are some of the things that will help improve anyone still or product photography. Remember, you don't always have to buy the most expensive equipment, other than your camera and lens of course. Try to be resourceful of the things around you and you will be amazed to see what neat ideas you can develop."
sybilla
"I think the most important are the idea, the eye, the artistic flair and of course the light in order to achieve the best results with anything you can play or experiment with. I think patience is also a big factor. It's important to have good equipment, like good lens (camera body is less important), but I think if you have a concept you don't need very expensive stuff to create something interesting.
Whimsical-Dreams
says: "When I was a young teenager I wondered what the secret was to taking beautiful photographs. I began photography with a simple point and shoot camera (a digital Canon IXUS70) and thought I'd never take any good photos with a basic camera. How wrong I was! After I discovered deviantART at 15, I was so inspired by artists and in awe by all the beauty photographers could capture... I was determined to do the same. I quickly realized you don't need expensive equipment to take a good photo: you need inspiration, motivation, an open mind, awareness of the beauty around you.
Before I began photography I would walk past a red rose or little ladybug without much notice. Photography has given me "new eyes" - I'm able to notice and appreciate the beauty that a lot of people don't stop to look at. One of the first photographs I took was of a dew-drop spiderweb (after it had rained), with my point and shoot camera. I used the macro setting which allowed me to get a crisp, sharp photo of the dew droplets. I invested in an editing program (Photoshop) and fiddled with the light/contrast to make the droplets stand out even more. It's one of my own photos that I'm proud of (I'm very fussy and critical of my photography).
I think it's healthy to be a little critical of your artwork, which helps you to strive to improve your skills as an artist. A long time ago I used to compare my photography to others, and that's not going to get you anywhere. You have to build your own confidence slowly and practice your skills in a way that gives you a goal. What do you want to do with your art medium? Do you want to be a professional photographer? Keep striving for your personal best and your dreams can be real. That's the only secret I know for my photography, and I live by the motto "Do what you love, love what you do". That will get you far!"
soturbow
says: "Well I'm not a professional photographer, nor a serious one. My favorite objects to take are BJD dolls. To me, spontaneity and realism are my principles. Try to see and feel the objects as if they are alive, but not forcing too much perfection on them because that would make them look overly done and lifeless in the end."
Street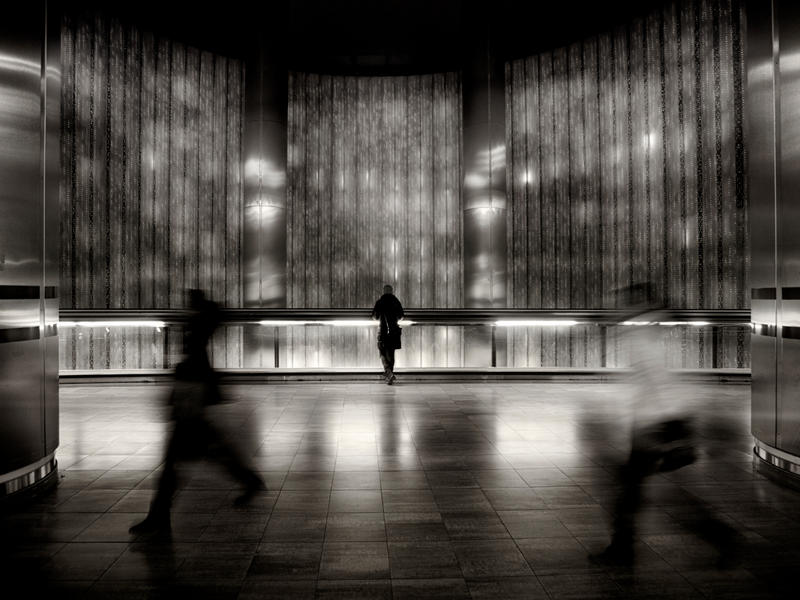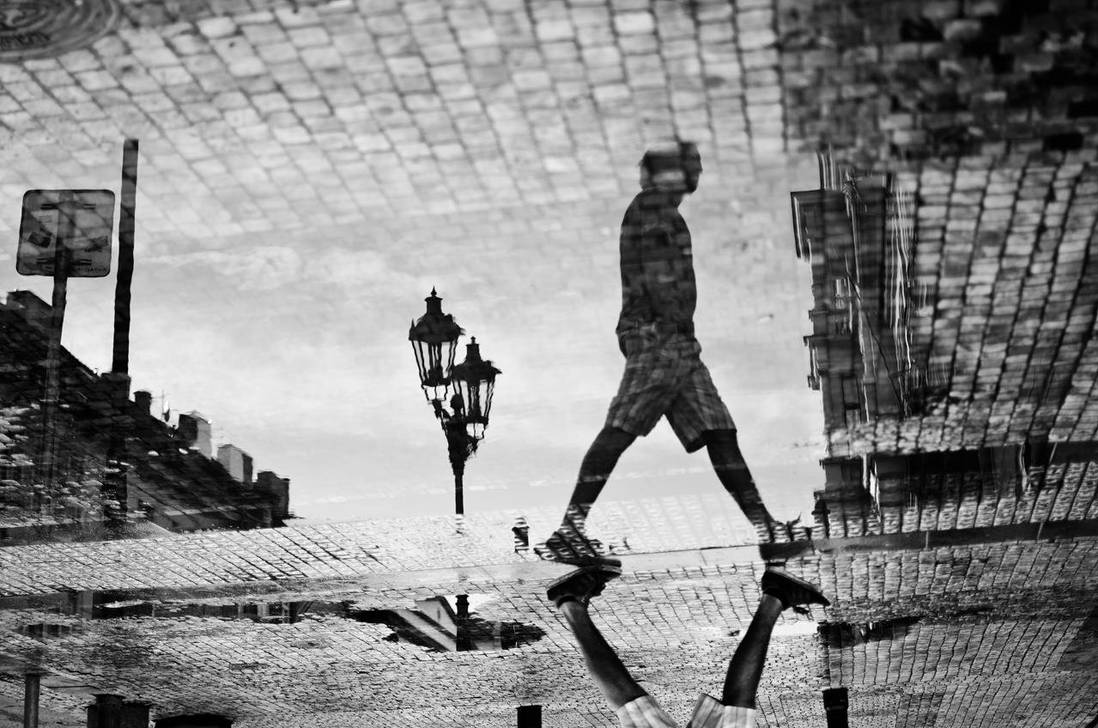 filtatikori
says: "In my opinion, the greatest asset a street photographer can have is the eye, that's why it is essential to exercise it. You can only make good photos by looking at good photos, starting from the classical and the modern street photographers' work. It's also important to keep practising (on different angles, times of the day, lenses, etc) and think about what you want to shoot. For the beginners, a good exercise in composition is to turn the camera to the b&w mode. This way, you can distinguish the figures better. Don't be afraid to get close, you can frame better and also have the chance to interact with people. However, try not to be annoying, if someone doesn't want to be photographed, respect that. Be careful with children - make sure you have the parents' approval first.
Street photography is about the unexpected, but we are the ones who decide what to include in our frame. It certainly isn' t easy. It requires patience and persistence. So, don't get easily dissapointed. As far as the equipment is concerned, I would suggest light equipment, because you don't want to be noticed or frighten people, you must be discreet and move quickly. You also don't need to carry heavy equipment, because it's not practical, since you're going to walk for hours. A wide-angle lens, 24mm (or even less) to 50mm, is ideal. It's important to know very well how to use your equipment, the advantages and disadvantages it may have. "
MarioDellagiovanna
says: "Photography is my way to share my thoughts. On one side there are the photos that I take when I find a subject congenial to my spirit, on the other side there are my thoughts that accompany me on a daily basis. When one of my thoughts meets one of my pictures, here comes my photography. The title and comment are integral parts.My wish is to pursue a pictorial style, without indulging in particular software editing and, in this sense, the analogue photography helps me. Film photography puts a veil between me and the world, between the viewer and the representation. This veil is the gate of a Sanctuary. Entering this Sanctuary is not always easy, even for myself. At the end I am not interested in representing what the human eye sees because for this there is already the human eye.
ActiveShooter
says: "Firstly, what I don't think is so important is the equipment. As long as the camera has a fast reaction time, can do a reasonably wide angle view and you are very familiar with it then that's fine. I personally use a cheap Nikon Dslr, my photos wouldn't be any better if I bought a $10,000 Leica. Street photography really is about attitude. About being focused and acutely aware of your surroundings. A love of humanity certainly helps. It's been said that street photographers see things that others don't and that is true. They learn to lose the fear of taking photos of strangers, often at very close distances. And they have an instinctive feel for good comoposition, usually developed from years of taking photos. My advice - look at the greats, walk the streets, take lots and lots of photos and be open to criticism. Only upload your very best. And enjoy yourself, I can't think of a better way to spend a day!"
oO-Rein-Oo
says: "Street photography is all about feeling, is all about the moment. The photographer must have the skills to be unnoticed and fast; the photographer has to be able to blend in a scene in order to be a part of it and, at the same time, be discrete not to interfere; the photographer must seek the ability to make the photographs speak to the viewers, as if they were themselves there, quietly observing, quietly witnessing the decisive moment captured. The equipment is secondary. Preferable with short, fixed lens if using a dSLR/SLR (never use long lenses) or maybe the cellphone that's in the pocket, anything that can make images will do as long as the photographer knows how to properly take advantage of the equipment and make images according to that, using the specificity and the particularity of whatever camera in hands. One has to be attentive and observer, fast and silent. Street photography is society unstaged, no poses, raw reality viewed through the camera's eyes and one has to be though and smart to depict the real reality."
Transportation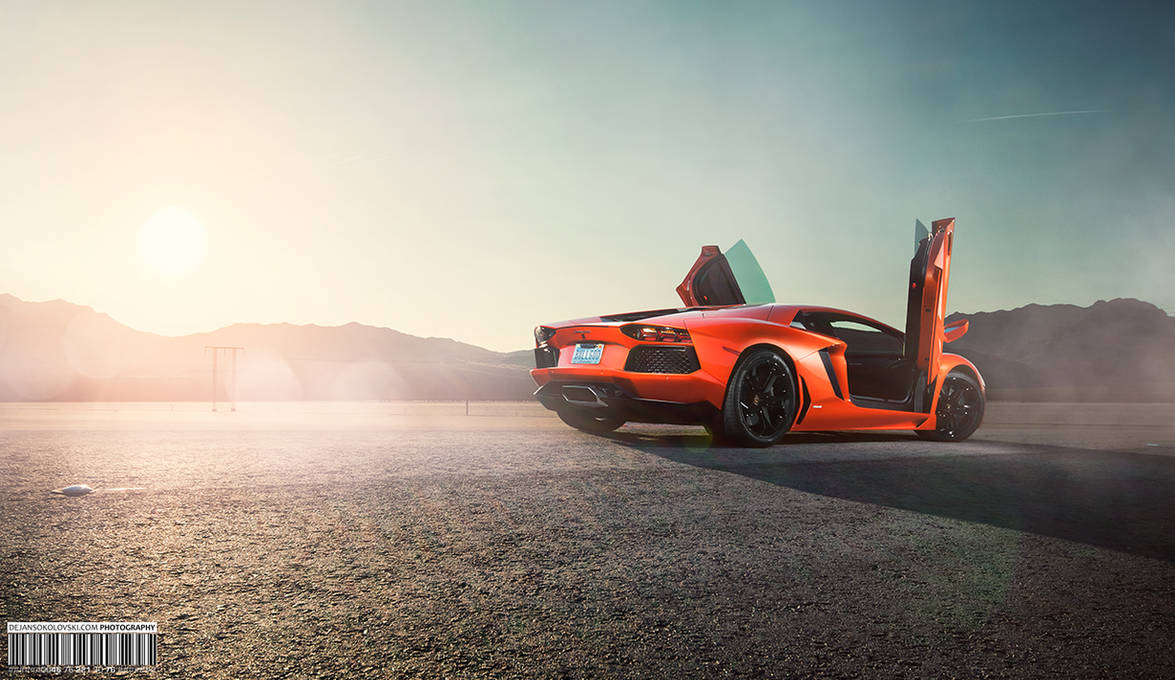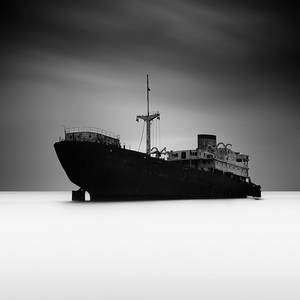 r
says: "Hunting cars by bike... I still remember my first photos. The magic of discovering a super-car just around the corner or capturing a limited edition sport-car. Although my old photos bring back nice memories, they can't exactly be called 'artistic'. So what makes up a good photo? A good photo goes beyond good equipment. In my opinion car-photography is all about picking the right angle. It's about emphasizing the design of the car (the entire car or even just a close-up). An interesting background can help you with that. Personally I never had the opportunity to go to a race track or drive a friends car to an interesting location. That's why I also rely on editing the photos in Photoshop. For me, it's an essential part in creating an interesting photo.Sure, it's possible to take the perfect photo. But lets be honest, an interesting car attract many people you'd rather not want to be on your final picture."
Attila-Le-Ain
says: "I love transportation photography, and especially automotive photography, because I'm a real car enthusiast. But what I love the most is to share ma passion. My secret, to have some beautiful pictures, is not to have a great camera, or an exceptionnal car in front of my lens. I mean, of course it's important to chose a place carefully for a photoshoot since I consider the background as important as the car I photograph, and deal with the weather, light and all that common stuff.
No, the most important for me is to have fun. With my friends it's always an adventure, always a great trip to organise a photoshoot, or to attend a great car event. Fun during the day, fun with the owners of the cars. When you have a great day with you friends, and car owners who understand your project, who follow your ideas (even if they seem strange) you can't make bad pictures.
doctorreplen
says: "I am not an expert on this subject, however i do have have my own personal "Guidelines"!
1. I always, always have a camera with me wherever i go.
2. For moving subjects i try to set the shutter speed as high as possible.
3. ISO no higher than 800, usually 400.
4. On my Nikon D3100 i set the focusing mode on Live-Subject Tracking.
5. Have the sun behind me.
6. Timing is quite important."
LS-Coloringlife
says: "Personally I think there is a lot of technique involved with transportation photography, many people think that the photographer is just snapping a few shots of a car or boat with an opportunistic approach. But there is a lot of planning beforehand, the way the car is positioned is extremely important as well as the time of day you shoot at, if you can catch the light just right to get a shine off the paintwork, or catch an interesting reflection in the chrome, then the photograph can easily be a hundred times more stunning.
Focusing on the details and fine designs of a car or other transportation method model is also very important, these things make each transportation model unique and close ups of these are always pleasing to the motor enthusiasts' eye. And placing a car in the right environment is crucial. One wouldn't put a Ferrari in some dodgy alleyway; you would get much better photos of it by an outdoor coffee shop with passersby and such.
This is the list of equipment I use when doing transportation photography:
- Main DSLR Camera (my 60D)

- Wide angle lens

- Tripod

- extra memory cards

- Canon Speedlight external flash

I found that my cards became full quite fast because of the high resolution photographs I took of the cars, and the flash was always useful to fill in shadows. And like all photographers know, a tripod is always handy. "
Urban & Rural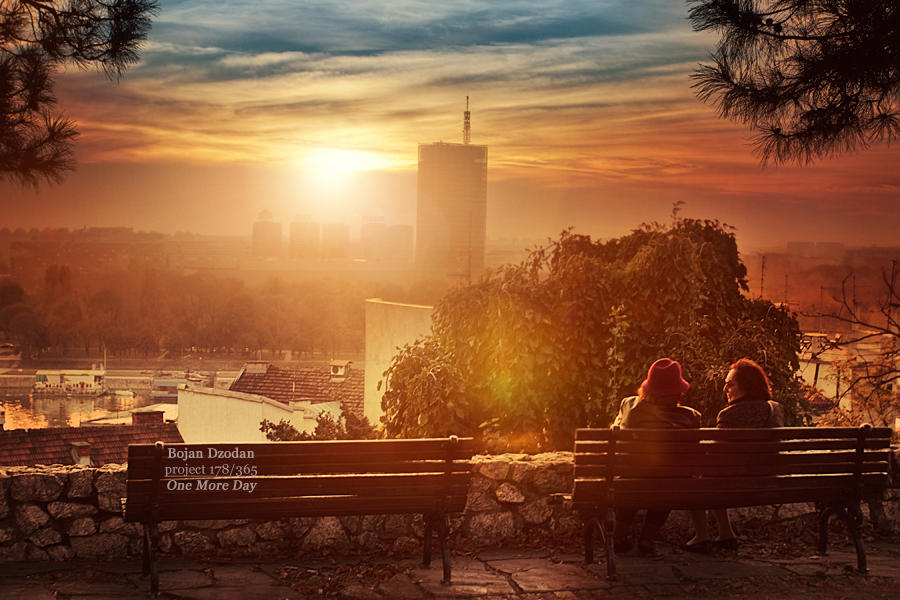 schelly
says: "First of all it is hard, at least for me, to determine what a "beautiful artwork" is. For me it is simply what I like and if it does make me feel in one or other way. But someone else might have absolutely opposite opinion regarding the particular piece of art and that's absolutely ok. When it comes to photography even, in ordinary photograph in whichever category, I'm trying to find that "it", what author tried to show. I'm trying to find author's personality or particular feeling he or she felt while taking that photo. I think that also works with other fields of art (painting, music, etc.) Therefore, for me the biggest "secret" how to create a great artwork is simply to follow your intuition. In Polish we say (literally) that someone "has an eye" for photography and it explains quite well what I want to say.
What I mean by this is that you can always learn the technique (buy a book or go to a course etc.), you can always buy an expensive, professional equipment but that does not guarantee you will start taking amazing photographs! Of course learning the technique will help and having a fantastic equipment will make things even easier but I do not consider that as the most important factor in getting an amazing photograph. When I was writing this, I thought, what if someone does not consider himself/herself as a person who "has an eye" for photography or think that they have not enough of this magical "it" to create great artwork. I believe when you do what you love, the way you want it and do it often (practise, practise, practise) one day the passion you have for your creations will shine through for everyone to see."
burningmonk
says: "For any artist, inspiration can come and go. It's frustratingly elusive. To deal with this, I always think back to something Chuck Close once said about creativity: "Creativity is the product of curiosity and rigor." So with this notion in hand, we don't need to chase the muse of inspiration. In fact, it would be counterproductive to wait to be inspired. As artists, we are already curious about something. We may not know exactly what, but we know we want to explore some aspect of our minds, society, nature, science, and so on. That's our curiosity. That's kind of the easy part, though it's necessary to remain focused if you're going to succeed at the second part: rigor. Rigor means you keep working. You don't stay in bed when you're feeling uninspired. You don't give up when you're producing terrible work. You keep producing and producing and eventually you start to create things that you didn't know you were capable of. This is the single most important thing that I keep in my mind to stay motivated and always improve."
kankrelax
says: "For me, the most important thing is the lighting and composition. You have to choose the time to take the photo (better lighting are at morning and evening). Season can play a role too, the same place at different period on the year can have a totally different mood, i personally prefer autumn and winter time. For the composition, do not hesitate to crawl or climb some stuff to have a better and original point of view. Play with the contrast and the lines. If you don't have a full frame apn, don't hesitate to use hdr techniques to recover some details on shadows and highlights.
Dzodan
says: "The inspiration for "In searching for reality" series came from fascination with the light and frustration with inability to capture the magical atmosphere that sun give to as with camera. In these photographs are usually scenes of city streets in counter light or light with unusual atmosphere that is hard to photograph. In such situations, I'm using additional computer processing and thus i complete what the camera could not see. In addition to correcting technical flaws of the camera, I'm trying to be more consistent with the emotional scene painted in the picture and emphasize those elements which make the strongest impression on us.
The result are photos showing scenes that we have seen many times, but in a unique way. This method has the advantage that the photographer's authorship is confirmed not only by shooting scenes which stood in front of him, but also by the the subsequent processing that sets a new challenge for him. I think these photographs that many describe as surreal are closer to reality than what we would expect from a camera thanks to searching through the process for the atmosphere and the emotions that were experienced at the time of shooting."
Here are some tips and tricks from my many years dealing with photography and post-processing:
- Get to know the equipment you use
Each camera has its advantages and disadvantages, make sure you know your camera well. Every camera can make great photos if you use it properly. For wide shots street it is always desirable a good wide angle lens and almost an unavoidable use of a tripod, especially if you're shooting night scenes. But even with kit lens or portrait lens, you might catch some interesting detail on the street.
- Get to know the place you photograph
If you fall in love with a particular street, a building or part of town, invest in your love. Make sure to became more familiar with the scene you want to photograph. Go around on different times of the day and think about what kind of weather conditions should display the most interesting state of your lovely place. Consider what time of day it will awaken their best.
- Get to know yourself
Think about what it is that you like the most in the scene, makes it easier to decide how to properly set the frame and which parts should be pointed out in post-processing.
- Continue to play
Always play and try out something new, the best photographs occur when you learn how to break the rules properly. Experiment with different photography techniques and different techniques in image processing. Do not set limits to yourself. When you are happy with photos you have taken, continue to take photos for some time, it often happens that the scene is hiding something else.
klapouch
says: "Urban & Rural Photography or Civilization Photography, in my opinion, is a category placed right in between Documentary/Photojournalism and Landscape, but very often it overlaps, making it a bit difficult to categorize. For the sake of simplicity, let's say Urban & Rural Photography is identical to Landscape Photography except for its subject: Civilization. It can go from a vast natural field with a single man made construction as focal point to a totally urban environment. With all that established, I would say that the "secret" to U&R is the same as in any category of Fine-art photography. A series of factors that culminate on a visually pleasant image. Some will say its the talent of the photographer; some will say its his/her technique; some will say its the equipment; and some will say its the developing/post processing of the image. Well, I would say its the combination of all the items above.
About talent and technique
Talent is something very subjective, natural, even magical. It's creativity. It's something that would give some a head start and help along the way. But, talent alone won't make anyone a great photographer or artist. Talented or not, anyone who wishes to master any kind of art needs to study, practice, study, practice, study.... and study. And practice. And study. There's no magic formula and there'll never be. For me the three most important qualities of any kind of artist are: Perseverance, self-criticism and an open mind.
About the equipment
Yes, the equipment matters. I'm not saying you need a high end camera and ultra expensive lenses. Of course it would make things even better and easier, but fortunately today, you can find relatively inexpensive gear with a very good quality. If you know what you're doing, you can achieve great results with an entry-level DSLR. What's important is you to know your gear and its limitations. For the very beginners I suggest when searching for a camera to buy, to look for sensor size, not for megapixels. And, always shoot RAW.
About developing and post processing
I do mean to "beat a dead horse", so if you're some kind of "purist", you can skip this part. Developing and post processing isn't the most important aspect of fine-art photography, but it's absolutely crucial. Using straight-of-the-camera JPEGs is just the same of saying: "I'll let Canon/Nikon/Whatever automatically post process my image the way it sees fit." By shooting RAW you will have all the information that your camera sensor was able to capture from the lens. And it's something that can't be visually represented on a single image. So it's up to you to develop it and give it your vision. You decide what's to be enhanced and what's not. Maybe, correct the limitations of your gear, to a certain point. Now, post processing, is something beyond. Personally, I'm against heavy PP, but also, I'm against no PP at all. This final step of creating your work is something very personal, very artistic.
With the little bit of experience I have, I'd say you should focus more on fine tuning contrasts and sharpness. Enhance your image as far you can without stepping on the realms of photo-manipulation and surrealism (unless it's your intent, of course). And believe me, when it comes to your work, sometimes its a very thin line. Sometimes you are looking for so much time to an image that you lose the hang of it. So be patient and do things slowly. Make a pause. Look at works you admire. Compare it. In some cases, leave it to finish another day. Urban & Rural Photography is about showing the viewer your artistic view of a man made subject or environment. The secret is having an interesting subject, a pleasant composition and good image quality. As all kinds of photography it's about leading the eyes of the viewer. It's about giving a ride to one's imagination. And at the same time, showing a real place where people live and interact."
Do you have any piece of advice that you would like to share?