In here you will find a few examples of works specific to different types of Photography, followed by various artists' opinion about what they think it's most important regarding their art and how to make it. You will come to see that while on some types of Photography many artists have similar opinions, on others their thoughts differ a lot, so read them all carefully and enjoy the article! -
Lintu47
canismaioris
says: "The most important in Architectural Photography for me is:1. Finding the right perspective. You should always look for an interesting foreground, first plan can totally change perception.
2. It's good to use wide angle, show as much as you can, use a wide angle lens or make panorama, but this trick doesn't work in every case and situation.
3. Avoiding strong sunlight and pay attention to the sky, because clouds help get the right ambience.
4. Find my own idea for the picture, be creative and sometimes break the rules."
Ben-Kelevra
says: "I think the most important technique is the right use of your eye. If you want to photograph something in it's natural light, which means no use of flashlight, then you have to understand the impact of light and shadow. For example: I like to take photos of modern architecture. It's important to show the object right, mostly in a symmetric view. That's very graphic, so you need a gradient of light or special colors. Long exposures could give you another special view and it's a nice side effect of working with a closed aperture."
AntonioGouveia
says: "I think the most important technique, skill or equipment that you need is quite simply your eyes. They help you to open your mind and to see the beauty in subjects that may seem normal or simple."
dynamick
says: "When I am doing architecture photography my main focus is always the lines. A good strong composition in architecture photography will totally depend on how you are using the lines. The idea is when composing the image you will want to drag the human eye to your center of interest. You do this by using the architectural lines. Another important thing is perspective. Although it is not always under your control, I would say try to maintain the object similar to how it is in real. If you are photographing a tall building from a very low angle you will automatically try to tilt your camera up to fill the frame. In most scenarios this will end up with a bad perspective hence the bottom of the building will appear fat whereas the top will be like a burlesque dancer's waist.
To avoid this, you can use tilt-shift lens which is an expensive piece of photographic tool and not many people would want to get one, or you can simply step back and try to take the photo without tilting your lens. If this is not working, how about trying to get to a higher point of view? Vertical panorama also works great as well. Just leave plenty of room around the main subject as you will need to crop alot to have a good perspective. Let's talk about how I took my last 2 architecture photos:
The equipment I used for these photos is:
Camera: Nikon D800

Lens: Tokina 11-16mm f2.8

Filter: B+W 77mm ND 3.0

I positioned my camera quite high from the ground on a tripod. The reason is not only for the compositon but also for being able to focus from foreground to background. Note that if you keep the camera very low you may not be able to keep the foreground in good focus. I am using a ball head on my tripod for quickly adjusting the camera position. Nikon D800 has a built in electronic virtual horizon which is simply the same thing like a spirit level you might have on your tripod. I prefer the electronic one on D800 as it is very easy and quick for me to adjust the camera position using the cursors on the viewfinder. Best way to focus when camera mounted on tripod is simply using live view on lcd screen. Turn it on, press the zoom button to your focus point and when zoomed in electronically adjust your focus. You can first use autofocus and give a bit of manual override to get the desired focus. Using a small aperture of f/16.0 or even smaller f/22.0 will help keeping everything in focus, so I did.
To take a very long exposure in the day time requires a 10 stop ND filter. However, using a filter like that needs special care. It is not as easy as other filters. You have to compose your image before putting this filter on your lens as it will be almost impossible to see anything after it is placed on your lens. D800 is great for this. Even if you put it on your lens, you can still compose using live view via changing your shutter speed, aperture and ISO. It is simply amazing how easy things become with this camera. Even though all of these technical details and equipment are important, the key factor is planning the shot well beforehand. I waited for the right weather conditions to take these shots. To show the movement in the sky to compliment the architectural lines, I needed a windy weather with clouds and sunshine. Checking which direction the wind is blowing will give you an idea how the lines will appear and how you can benefit from it. So, planning is the key.
Post-processing is the last bit of the job but it is still quite important. From a good shot to an eye catching work, a good post-processing will always be necessary. I use various photo editing programmes. Lightroom 4, photomatix pro and photoshop cs6 are my favourites. Correcting the contrast and increasing the sharpness and clarity is always a must in architectural photos. You will want to maximise the detail in your architecture photos. Converting the photo to an HDR image before making it black and white would work like a charm. HDR brings out the hidden details in shadows and when done properly it is more pleasing to the eye. Finally, try to photography your object from every different angle possible using different settings. When you come home, you have plenty to choose from."
:dev
foureyes
: says: "
Photography is a source of inspiration for my Architectural projects, it lets me play with the perception of the outside world, it's structures, forms, colors, illusions and cliches !
I have a Studio of Design and Construction in Texas and most of the times my photos start on paper as a concept; then I look for the location to photograph it and produce the image, almost as the conception of an architectural project. Photography as Art is a way of experiencing the artfulness of an object; the object is not important, photography these days is evolving into a new Art form that could only be compared to the creative painting techniques of the past. The painter Maxfield Parrish has always had a big influence in the coloration of my work.
I look for the LIGHT and then take the picture, objects are nothing. LIGHT is EVERYTHING!
I've become interested in the abstract feelings produced by colors and forms
I believe they are a medium which can convey the most subtle and complex feelings, and can give the viewer a sense of a particular place and time that goes beyond the visual expression of that place. I see Photographs as very real, they are of course nothing of the sort. They contain no more or no less truth than a painting or a written work of fiction. At their most simplistic they are a fantasy.
A perfect image is one that connects emotionally with the viewer, in short Photography records the passing of my imagination, that in itself has been a life long project.
"
BloodStainedKid
says: "Cold steel, stone, strange shapes and weird lines – architecture is a form of art that is not something for everyone's taste, but both modern and old architecture make for interesting concepts in photography. A couple of days ago I was asked to write this paragraph to reveal my so-called "secret" to architecture photography to the world. Now just like any other style of photography, I don't believe there's a pre-defined "secret" or key to success or something for this particular style. Photography (and art in general) is all about exploring and shifting the boundaries of your own creativity. Therefor I can merely write down some tips I've found useful through my personal creative exploration of photography.
1. Perspective
In my opinion the most important thing for architecture photography is the perspective and composition of the photo. Play with the things the subject gives you. Find the perspective you like the best, and don't be satisfied too easily. Considering lenses a wide-angle lens is a great thing for this style of photography. Anything up to 25mm (on crop) or 35mm (on full-frame) can work, and will make for interesting photos. Try out different perspectives, and think outside of the box. A lens that is used less often with this style is the telezoom lens. Nevertheless this lens can make for great compositions too, to enlarge the subject and compress the perspective. This may bring out completely new details or patterns in your subject. It's not necessary for your audience to instantly know what the subject of your photo is at first glance, as long as it captures their attention. Like I said, think outside of the box!
2. Lines
Lines can make or break a photo more than any other factor. It differs for every situation whether the lines of a building should be in (a-)symmetrical harmony, or a complete (organized) chaos. Find a way to make the lines work together and look for patterns. When using an (extreme) wide-angle lens, make sure that you don't get TOO close to the subject. Lines tend to morph or distort a bit around the edges, which doesn't necessarily have to be bad, as long as you're aware of it though. You can use these distorted lines to your advantage, or correct them afterwards using special software.
3. Surroundings
Quite often it's worth it to incorporate the surroundings into your composition. Depending on where you are, the surroundings may help your photo to tell a little story. Even with modern architecture in the city life we're all familiar with, it can prove worthwhile to incorporate e.g. the business on the streets, or reflections of the sky in the building in your photo. Just as with many other styles, a great time for taking photos is around sunrise or sunset, but after dark will work greatly too (don't forget a tripod though!).
4. Details
I believe that a sharp and crisp photo is absolutely essential with this style of photography. In order to achieve this, it is useful to shoot with a small diaphragm (high F values). Anything from F11 and up will do. Especially in combination with low ISO values this will mean you will need a tripod again."
Commercial Photography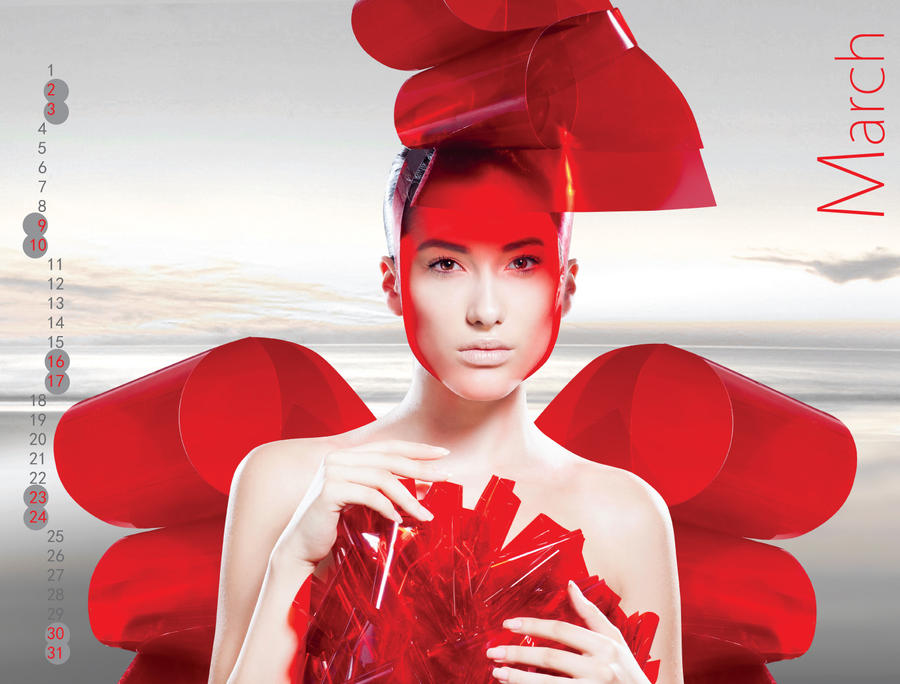 NataliaCiobanu
says: "In my opinion, the idea, like in any other type of photography, should prevail. Without a clear and well defined idea we won't benefit from a remarkable result that will imprint on the souls of those around us. But i have to be honest and admit that the other components are significant as well, especially the technique. A commercial product cannot be made with an amateur equipment, as the client would often wish. For me, the relationship with the client, the model and the whole team is important as well; if we create a nice, friendly atmosphere, the result will make us all happy. Above all these stands the satisfaction you get from what you made, so what you create with your heart will always have impact."
egardkristian
says: "For me a work of art is beautiful when we can share the message through it. Through photographs, others can experience the message in the picture. For example, pictures of scenery or a place of interest. Through photos, others experience indirectly or enjoy the beauty that is in the photo. A good, expressive photo model has a strong influence on people that can experience the message shared through the photos. Regarding equipment, minimalist equipment can produce great pictures too. What matters is how we imagine the photo and how the photographer pours personality into a photograph."
Conceptual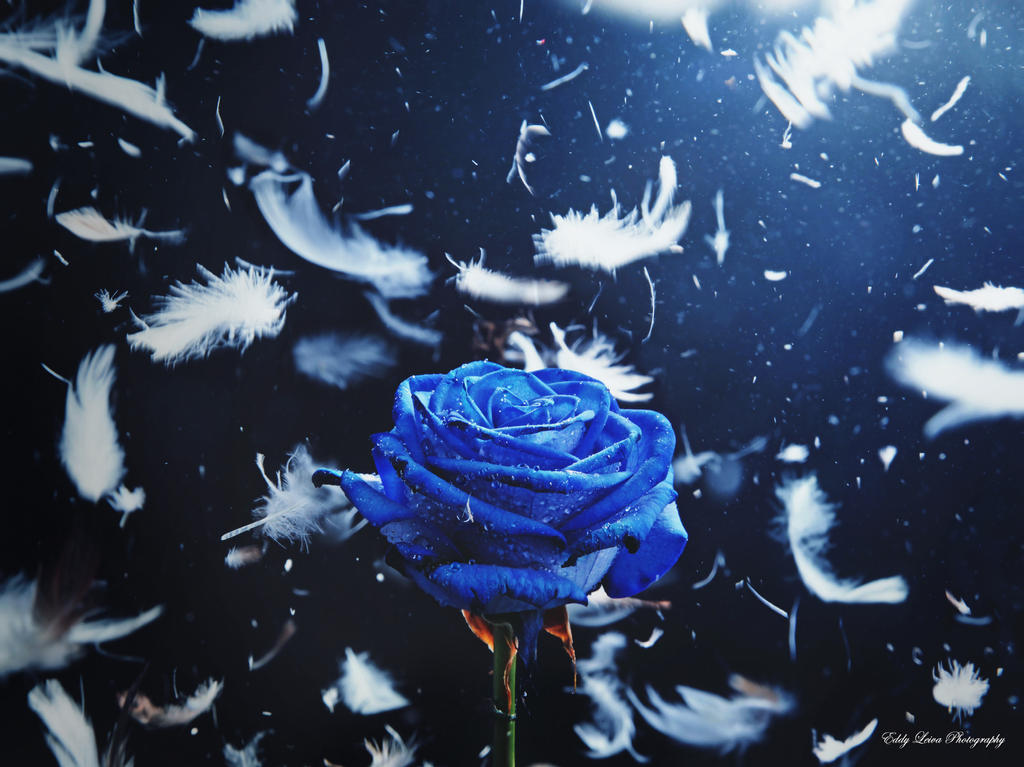 MyLifeThroughTheLens
says: "First of all i have to be inspired by an idea or a feeling (sometimes i push myself to feel inspired by music or movies if it's not coming naturally). Once i have a clear idea about what i want to capture and show my viewers i proceed to get my subject , now i consider my subject the most important thing because that is gonna be the main thing in the photo. After i have my subject i look for a background that helps tell more about my idea , i don't like using a solid color as a background because i consider it to be boring so i'm always looking for something interesting that helps me get a nice bokeh, but at the same time always making sure the background is not gonna distract the viewer from my subject.
Once the subject is in place it always come in handy to have a steady tripod (to frame your work) , a lens with large aperture (usually my Canon 100 mm - i would recomend this for almost any kind of shot from macro to portraits), an external flash and a sync cable (this allows me to move my flash freely and controling the light is everything for indoor shots). After that just experiment with different settings on your camera (Aperture, ISO, shutter speed and white balance). I rarely get the shot the way i picture it in my head (close is sometimes good enough, so don't feel frustrated) and after i feel that i have what i want, i edit my work, always making sure there is a contrast between my subject and the background."
sanjalydia
says: "Conceptual Photography means to me giving life to surreal dreams, exploring inner self, creating something anxsious that makes people think, expressing love and hate, happiness and sorrow. The most important skill is your mind."
Fireworks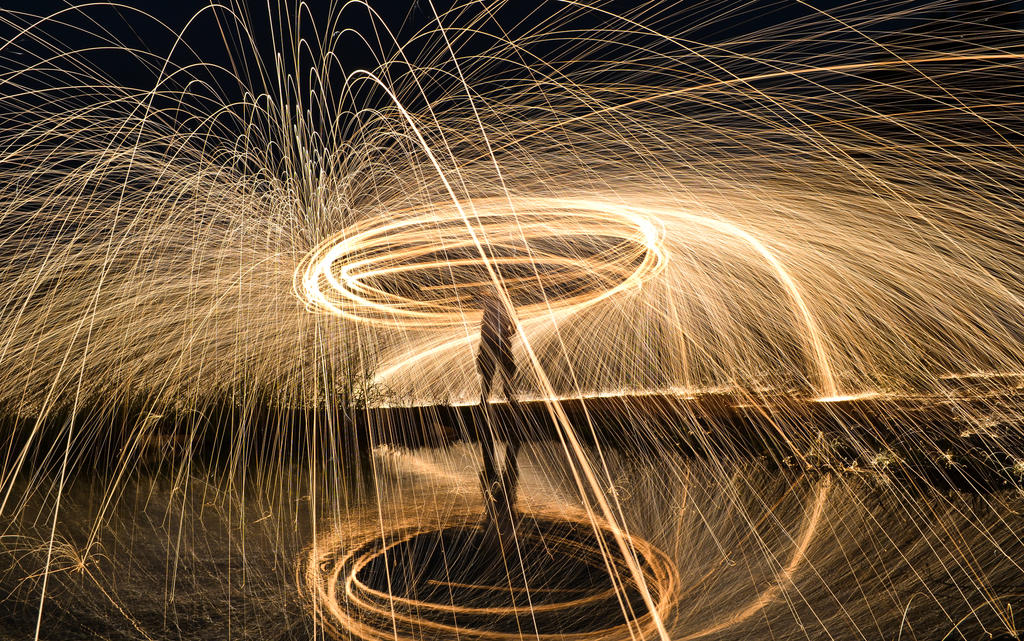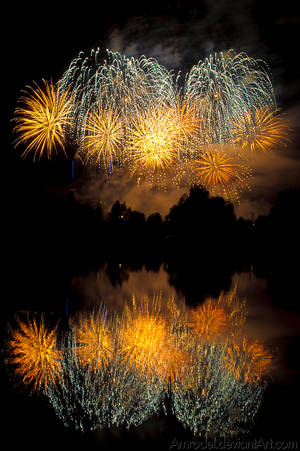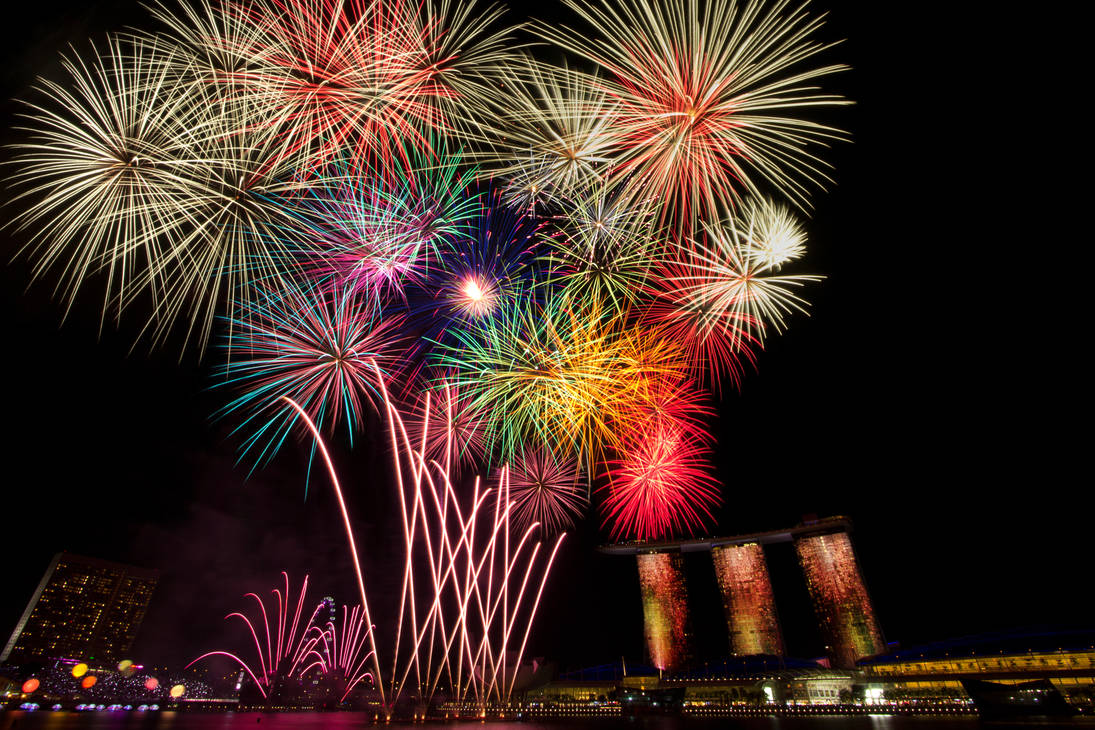 nuic
says: "
When I take pictures of fireworks, I always got my tripod and remote control because of the long exposure shot required to obtain sharp images and not blurry pictures.
Before shooting, I get to know my surroundings early by scouting for a good location for the fireworks display. I try to be creative by finding an unique vantage point with a nice scenery, water, buildings or other things that can reflect the fireworks. I check the weather and the wind to stay clear of fireworks smoke that may head towards my direction and obscure my view and make the picture hazy. When I find it, I frame my picture, I try to avoid anything that can block my view (such as trees, buildings, signs, electrics wires) and lighting like street lamps because the pictures may be washed out. For my camera settings, I use the 'Manual Mode', smaller aperture (between f/11 to f/16), drop my ISO to 100 to reduce noises, set my shutter speed to 'Bulb' (B) that allows me to keep the shutter open as long as I hold down the shutter release button, that's how I make my long exposure shot that can capture the movement of the fireworks.
The remote control comes in to avoid the vibration of the camera hence sharps the pictures. As for the focus, I use the autofocus on something very far away and then I set the lens to Manual focus, the manual focus is usually set to the infinity mark. Finally I turn my flash off and my white balance is tungsten. One more tip, you can try to take very long exposure shot by covering your lens with a black object such as cardboard or a hat in between bursts and you will capture multiple fireworks in one picture! Meanwhile, be careful not to shake your camera! I do a quick check up just before the show, take a test shot to see if the composition is sharp enough, the framing is good and I'm set to take my fireworks. Perseverance, anticipation and patience will help you to obtain beautiful fireworks artworks. Take a lot of pictures and more importantly, have fun!"
amrodel
says: "For fireworks, the most important piece of equipment is definitely a stable tripod. But it is not everything. From my experience, it is good to watch the fireworks for some time before you start shooting because you will get the idea how big the explosions are (so they won't be cropped) and where you can expect them to explode. When you know this, you might think about composition. Also if there is some other interesting element, that won't distract you from the main theme, you may compose it into the photo. Ideally, you won't get only regular photo of fireworks, there are so many of them on the web, but you will get a photo of fireworks, that is somehow special."
CassieZYZ
says: "People always want to get some good artworks. In my opinion, If you want to do a great job, you must have 4 things, as following:
1. Interest
Interest is the best teacher or leader. Your interests might decide what kind of artwork you would make.
2. Persistence
Once you have a goal, stick to it. Difficulties will come to you, but persistence is the best solution.
3. Innovation
Try some new things and have fun! And you will make something special and get some surprises.
4. Luck

With all the things above, the only thing you need is luck.
Gook luck!"
Horror & Macabre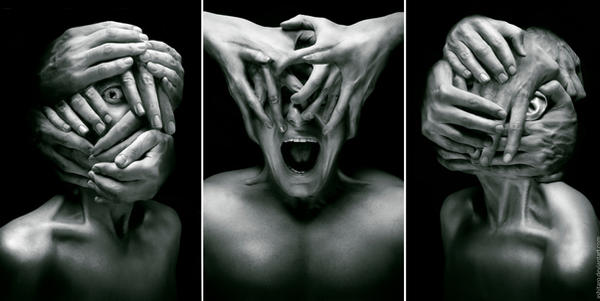 VeroNArt
says: "I think in order to make a good photo in the first place it is necessary to have at least some imagination, the ability to draw, knowledge of Photoshop, average camera. You need a good way to think (grimm), it is desirable to sketch, then make the image according to the sketch. Sometimes when new ideas come into your mind during the shoot you need to improvise - improvising is always very good. An even greater role is played by the choice of the model - the model should be emotional. In Photoshop, the main thing is the ability to use textures."
miss-lakune
says: "I think that most important is to make people remember your work and "force" them to think about it. When the concept is unclear you need to stop for a while and try to guess what author wanted to say? What was his or her inspiration? I don't like obvious pics, for me they are too easy to understand, they don't stimulate your brain - and the brain is the point where art should get."
Do you have any piece of advice that you would like to share?