I was tagged by
Mrs-Freestar-Bul


Here is the original journal

Me in GifHey there


I have been reading all these awesome tags around and always wanted to make one, but I either don't have the time or I don't know what to say about myself

never been good at explaining myself unless I'm writing a poem


So I came up with this tag " Me in Gif" because I love gifs and I think they are fun.
The rules


Post facts about yourself, any number of facts is acceptable

I did 10


With every fact put a gif that would go with it


Tag people

most people don't like to be tagged and that's a reason to tag them [Giggle]
[Bullet; Yellow] If you like this tag please do it and let me know [La la la la] That would be awesoooome [:eager: by darkmoon3636]
Lets do this [:eager: by darkmoon3636][:eager: by darkmoon3636]
1 My favorite food ( these days) chocolate pudding, I ate 500 g at once just now
2 I don't smoke or drink alcohol
3 I can't stand my hands feel
Rules:
a) Any number of facts is acceptable.
b) Every fact you post about yourself must be accompanied by an appropriate gif.
c) Tag how many people you want.
1) I hate liars. So much.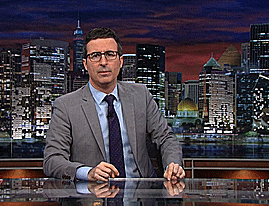 2) After a bad laryngitis a few years back my singing voice got even worse.
3) I rarely say "I love you", but when i do, i mean it.
4) I feel like a queen every time i receive a package (currently waiting for one from Boohoo).
5) I am terrified of losing my cat.
6) I am very passionate about the things i love.
7) I will get a tattoo soon.
8) I recently discovered The Morning Jacket and i love it.
9) I have a hot temper.
10) I can eat a whole cantaloupe at once. Amazing, right?

11) Writing about me is hard.

I tag:













and everyone who wants to do it


I'm horribly late on this, sorry D:
Partly because I didn't get a mention, neither about journal or your comment!
--------------
Cool idea :-D! Although it's going to be a bit difficult for me, I often see gifs in the Internet and think: "That's so about me!", but never save them D: I didn't thought I might be tagged

But I'll definitely do this, even if I don't post much here

Haha, it was interesting to discover that I'm just in a third wave (or link) of this tag journal, so quick... feeling honoured to be tagged... by dA royalty

haha idk why I recollected that