Hello fellow deviants! It's been a long time and no articles for this wonderful project from my part, so i decided it's time to pop up with something new! My last articles here were in fact interviews and since i'm told you love the artists i interview, i thought: why not bring you
more
within the same article? But not whole interviews, that wouldn't be original and would be way too long, wouldn't it? Instead i will bring you one artist per question and two of their representative works. Enjoy!
That is a good question. I don't believe it is any one skill or trait that defines me — however I've made the best effort to listen to my life and see the mystery that it is. In the boredom and pain of it — no less than in the excitement and gladness. I've learned that for an artist, it's important to touch, sing, and write your way to the hidden heart of it all. Life itself is a story in progress, and I've come to know that my rights and my wrongs do not define me — but do construct who I am becoming.
Ascending-Storm:

Do you remember how you came across deviantART and what made you join the community?



I remember seeing deviantART off and on in the early days of the internet, most of the content wouldn't load on my lightning quick 56k at the time. I was in an art block from 2000 to 2005, so I had quite a bit of time browsing and admiring others work while I was in hiatus. In 2006 I began creating art again, the Wacom tablet revived my passion for art. I made an account on deviantART around that time and started posting piece by piece as I was learning and growing in the digital medium. I was very focused on creating a gallery and a body of work and deviantART provided that foundation for me. I didn't think people were going to be receptive to the images I was making, so it was a personal outlet while at the same time being broadcasted to everyone in the world. I primarily joined deviantART because I knew art was going to be something I did for the rest of my life, and deviantART is the best art community in the world.
jjpeabody:

How did you discovered your passion for art and how long ago was it?



I was young when I first discovered my passion. I always sketched, but it seemed like I could never get things right or get the art out of me. I also dabbled in various mediums, trying to find what suites me the best. I tried sketching, oil pastel, colored pencils, sculpting, etc. It wasn't until I took an oil painting class in college that I became aware of the potential that I had and a medium that I was actually good at. So I continued on with that for a few years after college. I enjoyed it, but it still wasn't quite me. The medium still didn't allow me to freely create, was messy, expensive, and I was only able to capture what already existed in front of me. I wasn't able to break through the wall of creating things that don't exist.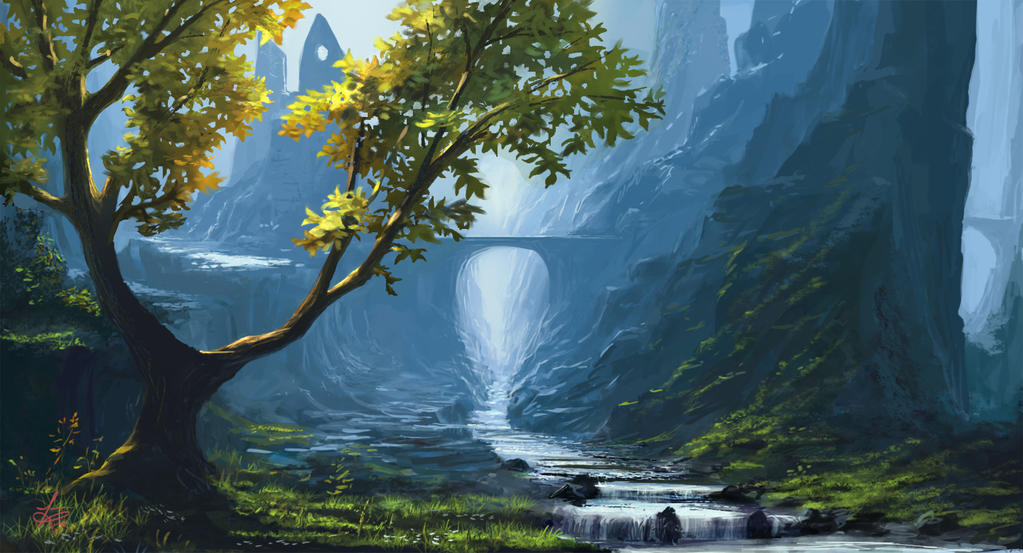 escume:

Where do you draw your inspiration from and when do you think your creativity peaks?



As a child I drew inspiration from the picture books I read. I was fascinated with the stories, but found the images just as meaningful as the words. Nowadays, I'm often inspired by looking at works from artists I admire (I go through many different phases). My inspiration also comes from literature, fashion photography, advertisements, unique color combinations, etc. Anything that makes me want to pick up my tablet and paint. Sometimes, randomly, the urge to paint just hits me and I feel obliged to go create something. Normally this is late at night when I've procrastinating and have lots of work to do. Nevertheless, it's a wonderful feeling!
AlanGutierrezArt:

What do you think you'd be doing if art wasn't part of your life?



I'd still be in a laid back life of Southern California, working in Civil Engineering, with a stable job, waiting for the gold watch and comfortable retirement, but I preferred to strike out into the unknown, to New York City, with the roach-infested apartment on 43rd St. Astoria, in Queens. Now, I live where I always wanted (Northern Arizona), debt free, and I don't know where my next job will come from, and that's how it's been for 30 years. That's the way faith works. I have no plans to retire, and I'll continue to have faith I'll get work, God willing, or until I'm stuck blind, or incapacitated in some way.
Alanpaints:

What do you think it's your most meaningful painting and what makes it special?



Perhaps my Vulture painting or any of the bird pieces I have done recently. It's with these nature paintings that I have learned how to successfully design a powerful composition and utilize color to its maximum advantage. I went to the zoo to shoot reference photos of animals and I had no intention of painting a vulture. It just so happened that a vulture was standing right next to the edge of his cage literally two feet from me. He was almost completely still and I managed to get several great shots of him.
dustycrosley:

Do you have any insecurities regarding your art?



Absolutely 100% yes. Insecurities are what keep you striving to improve your work constantly. If you have no insecurities about your work, you have reached the point of total complacency. That is a really dangerous place to be as an artist in my opinion.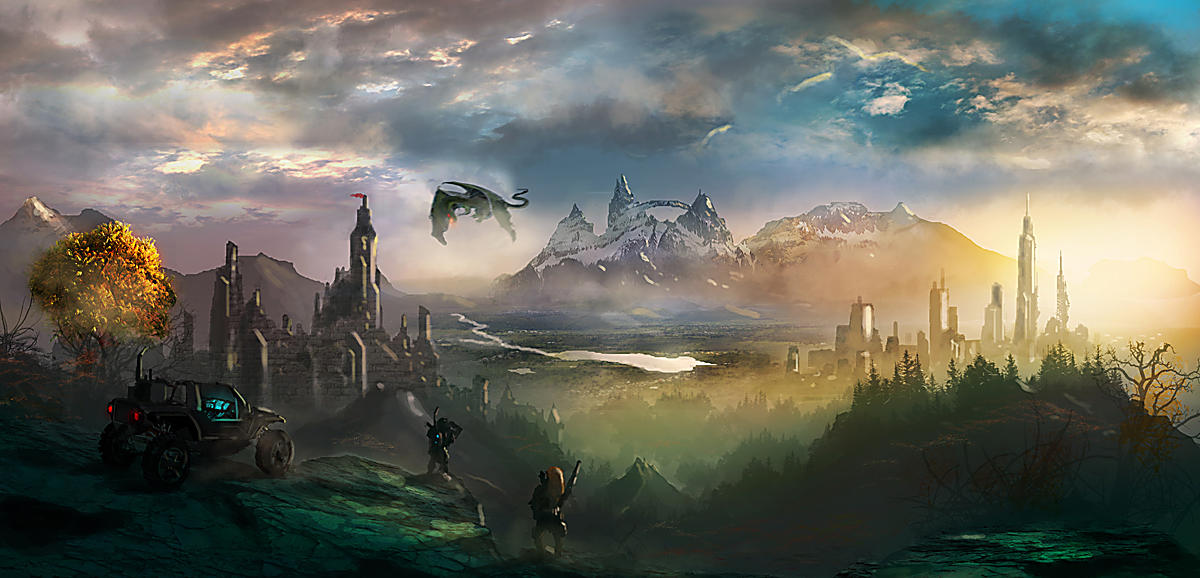 ElinTan:

Does art help you deal with your life problems?



Art offers an escape, I usually feel very peaceful when drawing or painting, it's sort of like a calming activity hahaha. Deal with my life problems, not really, I have to face them, but art offers this solid support which is very valuable in these times. When I happen to come across brilliant works it really lifts my spirit, I love being in the mood of admiring good works.
dicemanart: Is there anything you wish you had done but didn't?

Hmmm, I can only think of two things. The first happened at a Paramore / No Doubt concert back in 2010. I am a huge Hayley Williams (singer of Paramore) fan. She's an incredible singer and she's definitely my celebrity crush. My friend Tristin and I went to get a drink and on our way back we could see the tour bus in the distance. The only thing separating us from the bus was a fence. She totally wanted to climb the fence and try to find the band but I chickened out. The second is kind of silly. I had just finished my Freshmen year at CCAD (Columbus College of Art and Design) and some friends and I were going to get some bdubs before going to see the new Robin Hood. At bdubs we had THE coolest waitress ever. She was into comics, WOW, and she was cute. My friends tried to get me to ask her out, maybe even go to Robin Hood with us, but I don't think I could ask a complete stranger out. I'm no where near that outgoing!
nicolsepulvedan: In the end, do you have a

few thoughts for our fellow artists?



As a message to all I would like to tell you that never stop doing what you love. Even if the routine is strenuous, or problems arises, if art is a very important way of expression to you please never leave it. I think that our mission is to make that lots of people in the world remember that human being are made of feelings too...
---