This journal will contain 5 features dedicated to some really special persons here on dA (random order), plus what happened to me this week.
On Tuesday something awkard and scarry happened to me; as i sat on my chair in front of my desktop, for a second i felt an enormous flash of pain, like i was stabbed in the head. As i said, it didn't last long, but i swear this was the most intense pain i ever felt in my life. I felt i was going to pass out. Fortunately i didn't. Unfortunately, after this pain my right part of the face and where i had the spike remained slightly numbed. Shortly after, the numbness expanded around my left eye and cheek bone too.


:thumb194612703: :thumb202416755:
:thumb206979384: :thumb206784239: :thumb198950662:
I started to panic after 5 minutes because the numbness didn't go away. After running around the house with the worst thoughts in my head i finally decided it's not up to me and i should get some sleep, strongly believing that all was gonna be ok the next day. As i woke up i realised nothing changed.


:thumb169087984: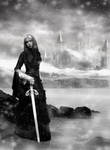 :thumb170587858: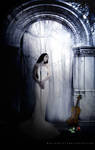 I got to University to my first class (on the way there i felt i was going to pass out). After consulting with my boyfriend we decided to go to the hospital (it took us 2 minutes to get there since it's just a few meters away from my Uni). I was pleased with the way i was treated having my white coat on (it really makes a difference).


:thumb200935488: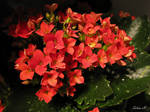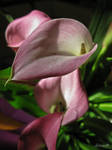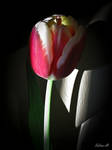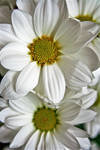 After i was examined i was diagnosed with paresthesia in the right hemiface and i was recommended to have a cerebral MRI to see for sure what's wrong. That really scared the living shit out of me because all i could think of was that if i needed brain surgery (in case my MRI results looked like shit) i was going to lose my year at University due to the long recovery time needed after these kind of surgeries.



Later that day i managed to have my MRI done and today i got my results back. So far i consulted two imagists: one said it looked fine, the other that i have sinusitis. I must say i am not happy with these interpretations since my numbness persists and ocasionally i have sharp pains in the area where i first had problems.
Next week i will be consulting neurologists and neurosurgeons because i want to be sure it's really nothing strange going on in and with my head. At the moment my face feels the same; earlier today i thought it's getting better, but as it came out later it didn't.


:thumb195139385: :thumb201343581:
:thumb197722891::thumb198301869::thumb198971369:
So this is my story for this week. I hope the rest of you guys are fine. Enjoy the features and go show the artists your love, they well deserve it!



Edit July 2012: The numbness is gone most of the time, but it still comes back when i'm really tired or after i stay in cold. As for the flashes of pain, i still have them for no reason at least once a week.

Edit October 2013: The numbness is 99% of the time gone (i still feel it in the cold, but not so intense as it felt one year ago); i still experience flash pains once every two months (approx).