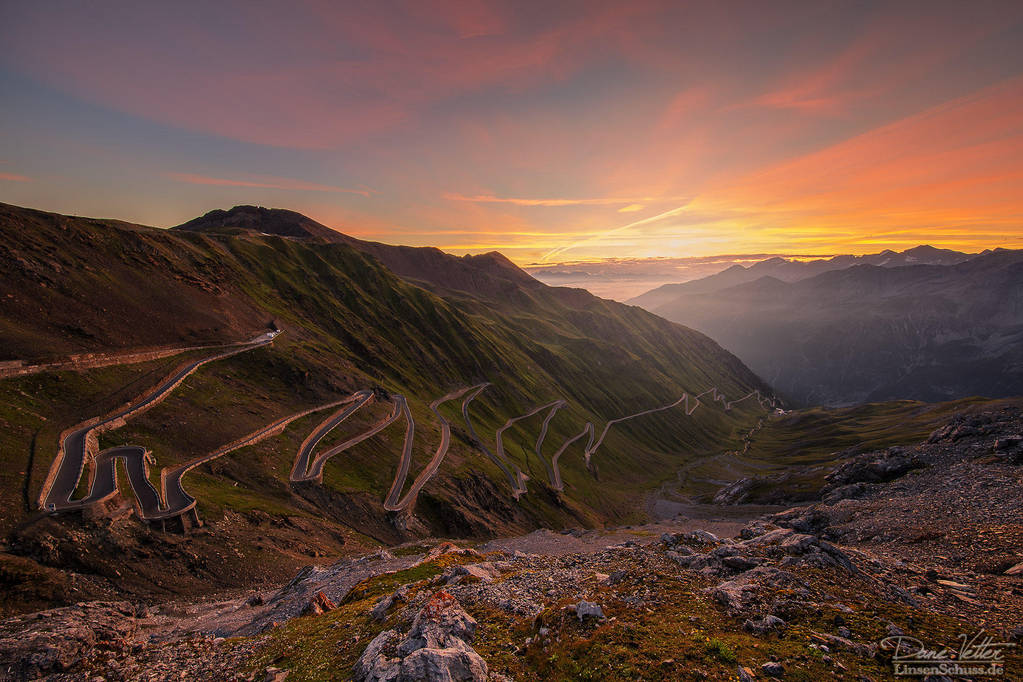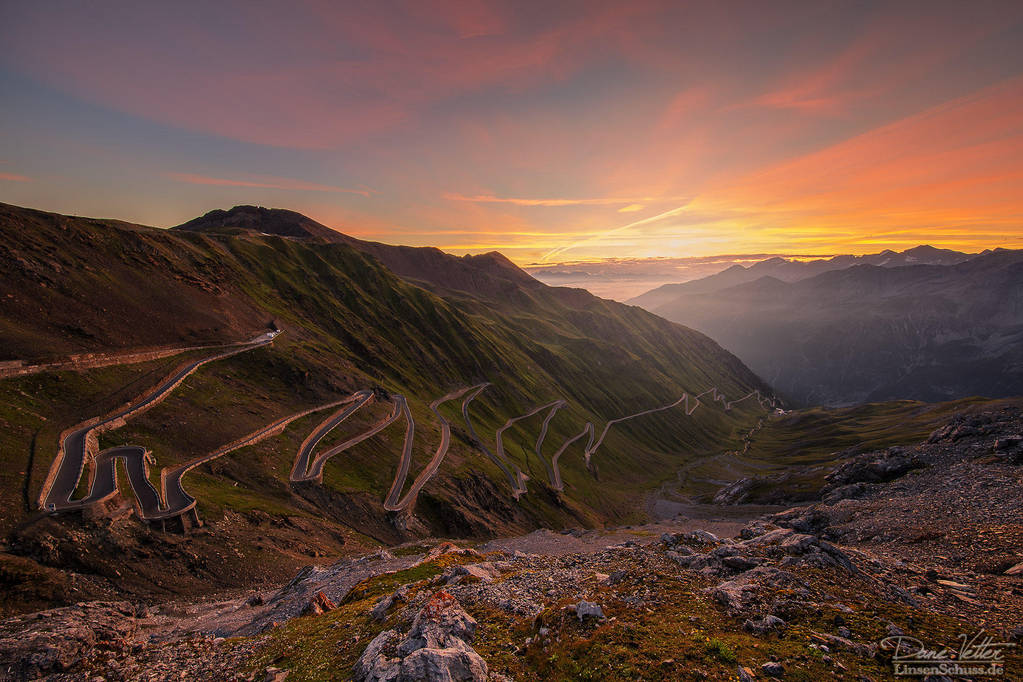 Watch
With 2757m above sea level, the Passo dello Stelvio, the highest mountain pass in Italy, and the second highest paved mountain pass in the Alps. The view there is grandiose, as well as the roads that wind there way high.
I love the beauty of the moment you have captured! While there are a great many landscape photos taken, few capture the majesty of light and achieve the impact that I feel you have in this photo. You make wonderful use of perspective. The vanishing point of the valley and the convergence of the road lead the eye to a relatively darker area of the image. This is excellently contrasted by the bright lighting of the sunset. The multiple lines formed by the mountains, the contrails, the road, and the valley all add interesting detail that leads the viewers eye to explore the depths of the image captured. I also love the contrasts of textures you have; the rough rocky texture in the foreground and the seemingly smooth, velvet of the green mountainsides, as well as the stark, hard lines of the mountains against the sky versus the cottony mists and clouds in the background.
All in all, a wonderful photograph that is truly a delight to see!
The Artist thought this was FAIR
2 out of 2 deviants thought this was fair.