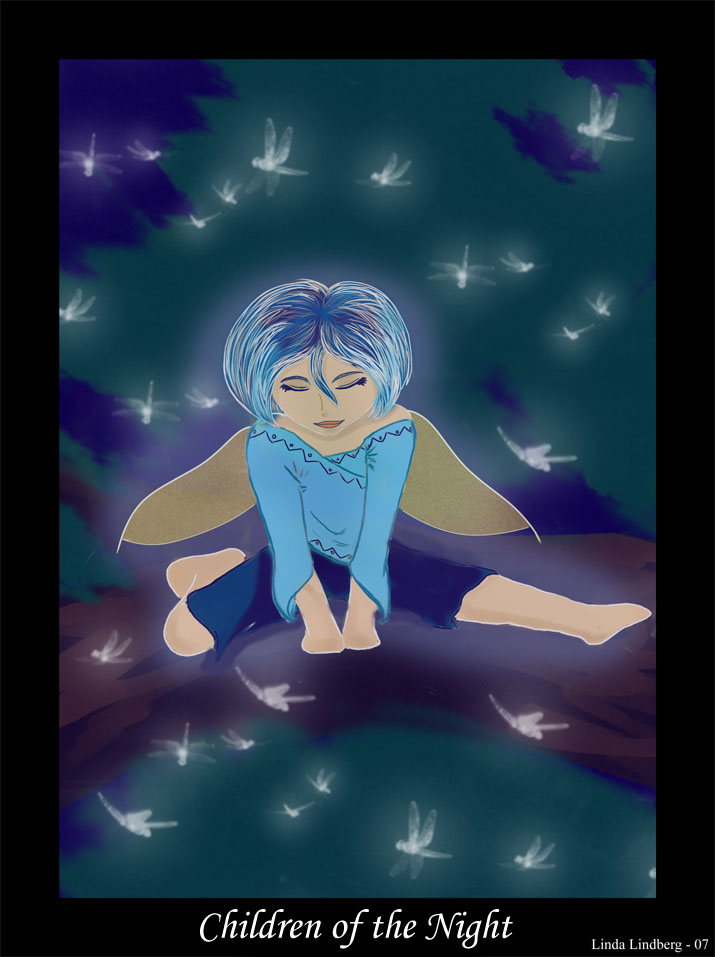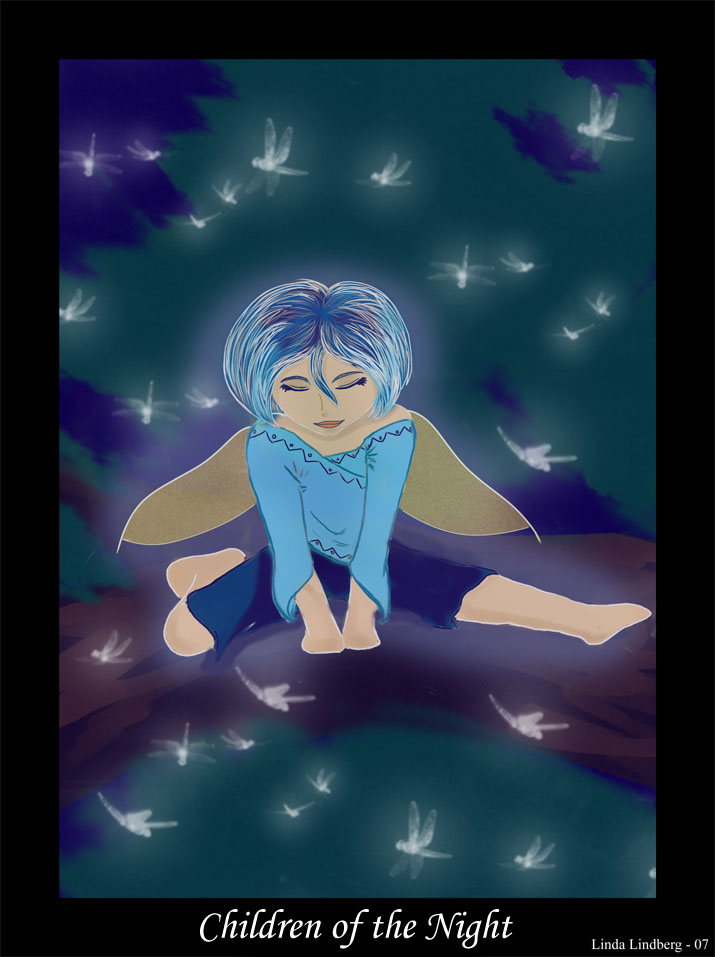 I have finally worked on this again, it layed around not finished for ages, so I started coloring it again...
I had coloredhis clothes in green anf yeallow, his hair was brown, buuut as I worked with the background I just felt that the colours were wrong and I had to redo allmost everything.
If I just had worked a little more on this it would have been able to become amazing, but I made some mistakes and forgot to save and stuff so I declare this finished as is!
Fireflies
[link]