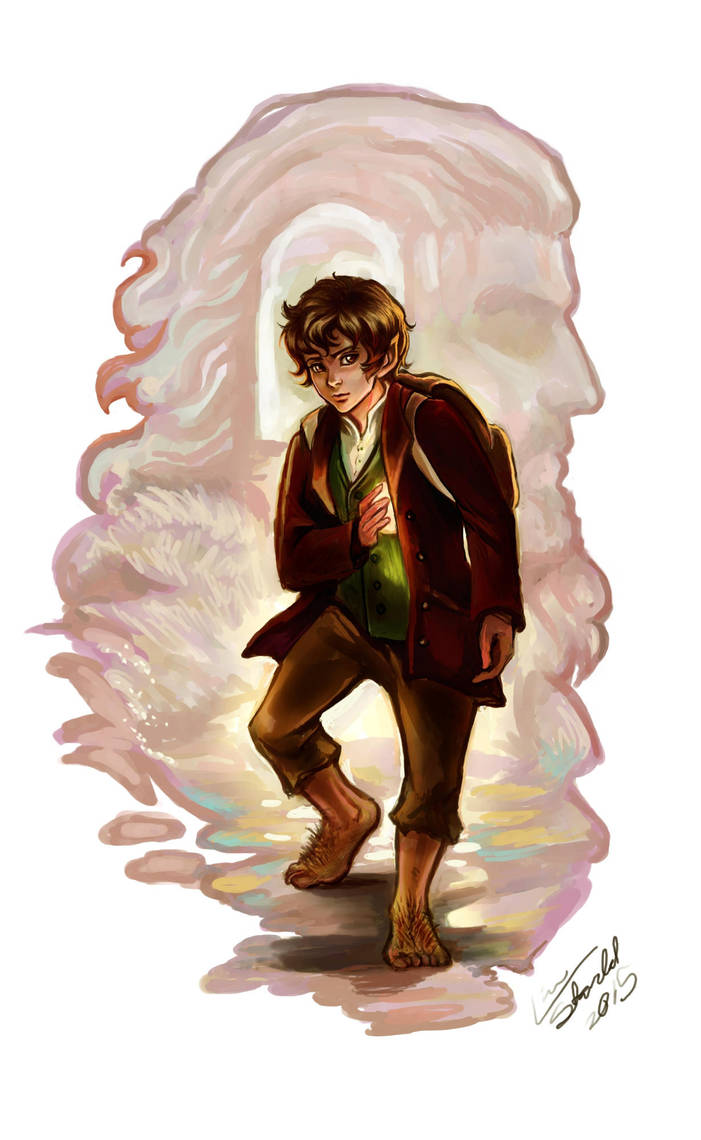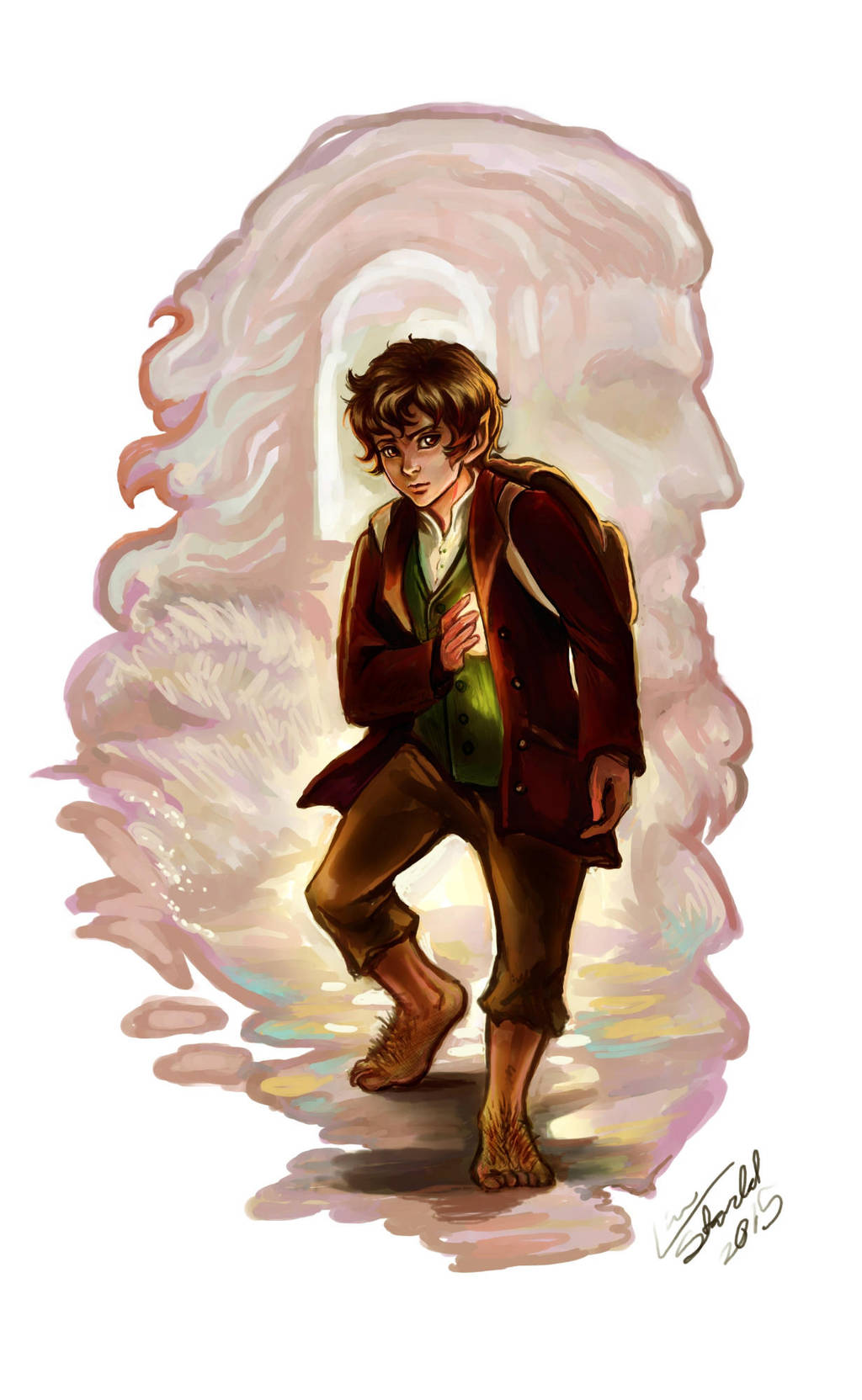 Watch
Well, I just had to. I have wanted to draw something from the Hobbit for ages now.

Love the layout and the colors here. It has a very nice feel overall. Love the hairy feet. *g*
Oh and I could always get lost in how you do eyes. Personally I kind feel Bilbo looks too young? I always imagined him a bit older, but as said.. the eyes.. and overall the pose, cloth and layout sell this one along with the colors. Especially the contrast between the the dark and earthy once on Bilbo and the lighter, gemlike colors on the shape and silhouette.
Reply

Fantastic how you made the fur coat of the background character blend so nicely inn with the terrain of the background, the fur coat looks as the grass of the terrain and as a fur coat. It really makes the background terrain and background character blend together nicely.

I really like how the door follows the natural head shape of the background character, and how the hair is drawn to look both as a mountain side and as hair. The way the door also enhances the focus point of the hobbits face is really some clever use of composition, and then in turn how the illumination of the gem on the hobbit draws the eye to it creating a visual narrative of the hobbit's story in a really nice way.
Reply

Thank you so much! You have no idea how much I appreciate such thoughtful feedback. It really makes it all worth while even though it takes hours to finish something.

(And I am SO SORRY for not replying sooner. I wanted to. Summer is a weirdly busy time to be alive.)
Reply

Reply

Yes nicely done. Wonderful silhouette. LOL copying Afke...she says it all. like that the stone is in his jacket pocket too. nice shading.
Reply

Haha, thank you. I don't mind you pointing it out again though, that only makes me feel like I actually did a good job on it.

Reply

Nicely done with the silhouette!
Aww, he looks so adorable.

Reply

AAAAAAAAAAAAAAAAAAAAAAAAAAAAAAAAAAAAAAAAAAAAAAAAAAAAAAAAAAAAAAAAAAAAAAAA!!!!!!!!!!!!!!!!!!!!!!!!!!!!!!!!
Reply

He looks really cute! Is that Thorin's silhouette?
Reply