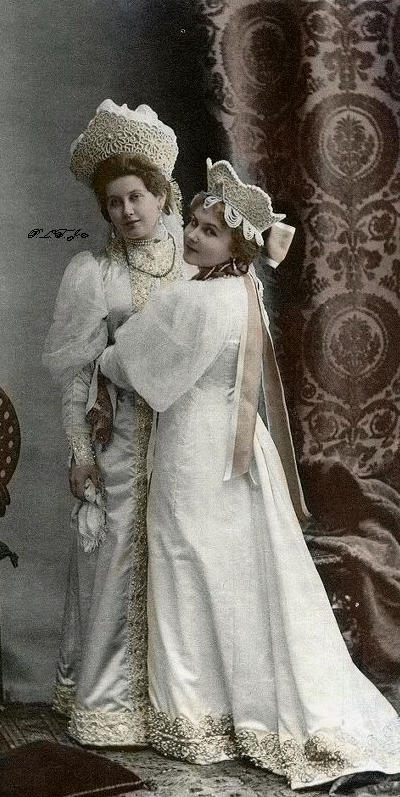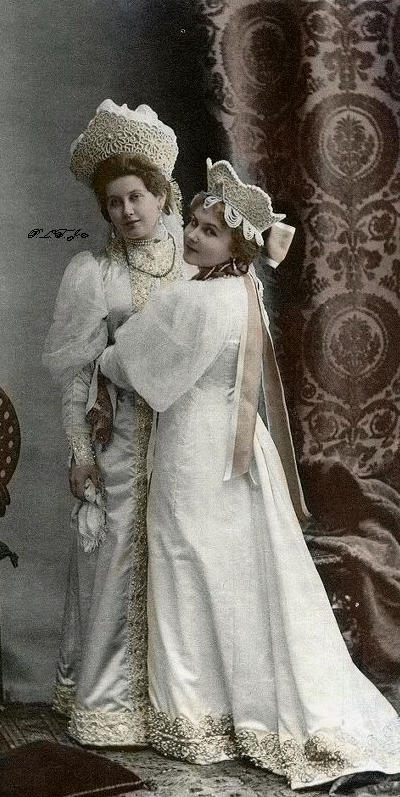 Watch
Anna Alexandrovna Taneyeva with her sister Alexandra Alexandrovna Taneyeva. They where the two daughters of Alexander Sergeyevich Taneyev and Nadezhda Illarionovna Tolstoy.

This photo was a black and white from the 1903 ball.

beautiful! thank you for sharing.
Reply

Lovely piece! The colouring is great! ♥
Reply

Great work! I love the softness.
Reply

So very lovely!

Reply

Thank you so much and I'm so glad you think so!

Reply

Reply

Wonderful colors dear!!

Reply

Her sister was quite pretty, I think. The colouring is amazing, as always.
Reply

Thank you so much, I really appericated and so glad you think so.

Indeed her sister is really pretty and I do think both of them are pretty.

Reply