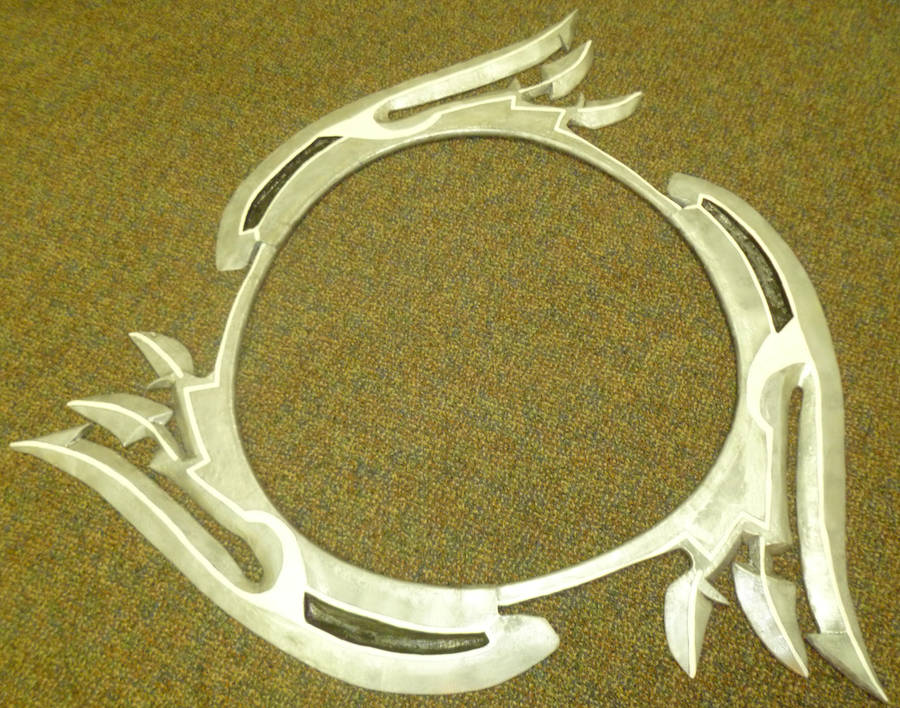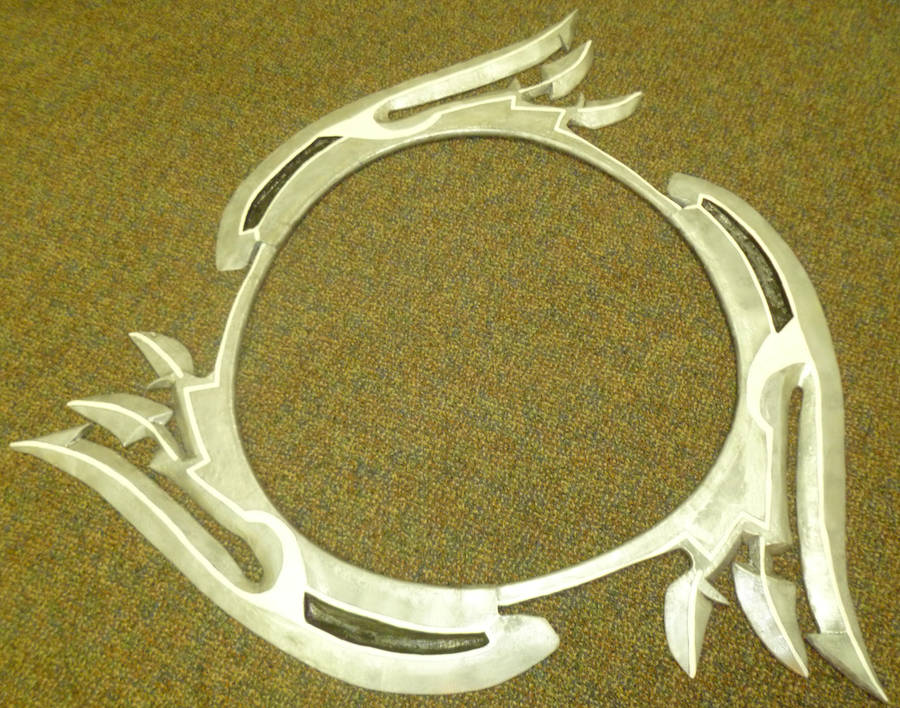 Watch
Commission Piece:
Tira's Eiserne "Aiselne" Drossel Ring Blade (1P) from Soul Calibur III
~~~~~~~~~~~~~~~~~~~~~~~~~~~~~~~~~~~~~~
Visit My Site for Your Next Commission! Go to www.linksliltri4ce.webstarts.com

OR

Follow me on

for fan exclusives, discounts, contests and more!

that looks like it took a lot of work

Reply

Can i buy it? No just kidding, hahaha!
Looks awesome, except for the fact it's not totally round
Reply

lol

1 - No, it's actually on it's way to its new owner right now
2 - Yeah, part of the reason for that is because the commissioner wanted it to be collapsible for transportation. Both of the ring blades are actually cut into three sections, lined with elastic, and held together with velcro. It's a little un-circley since I probably didn't completely attach all three pieces for the pic.
3 - I will probably NEVER make more ring blades again unless they stay a complete circle!!! lol! Too much of a headache to do it this way. :\
Reply

I...love...this. This is awesome.

Reply