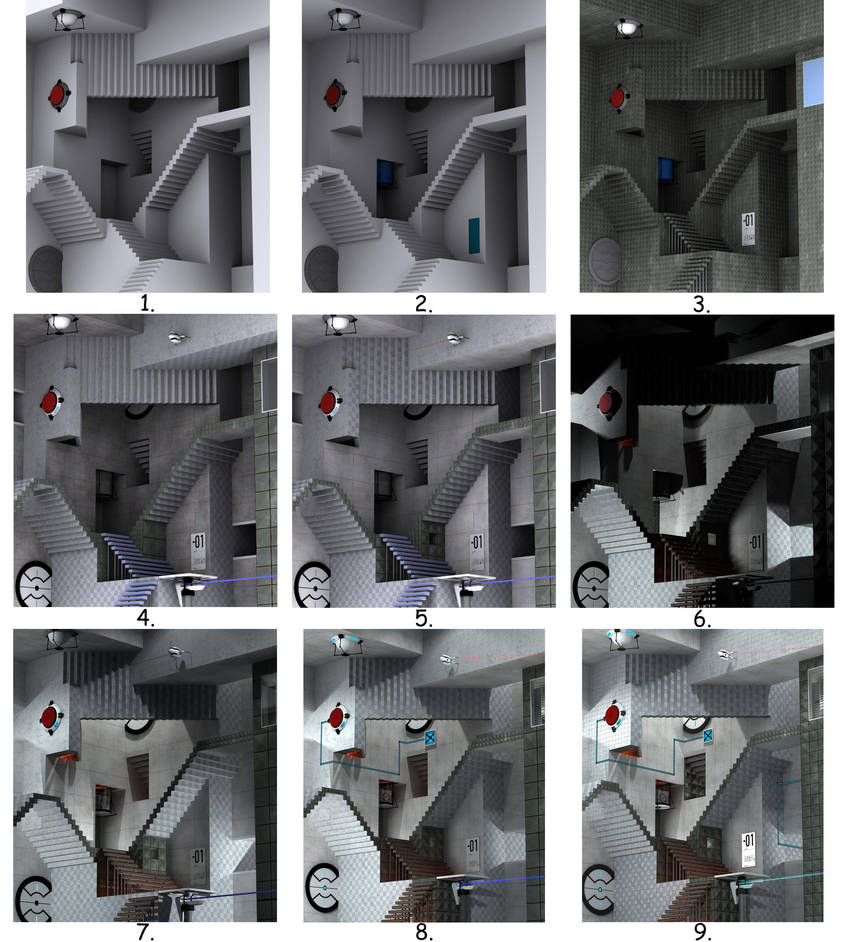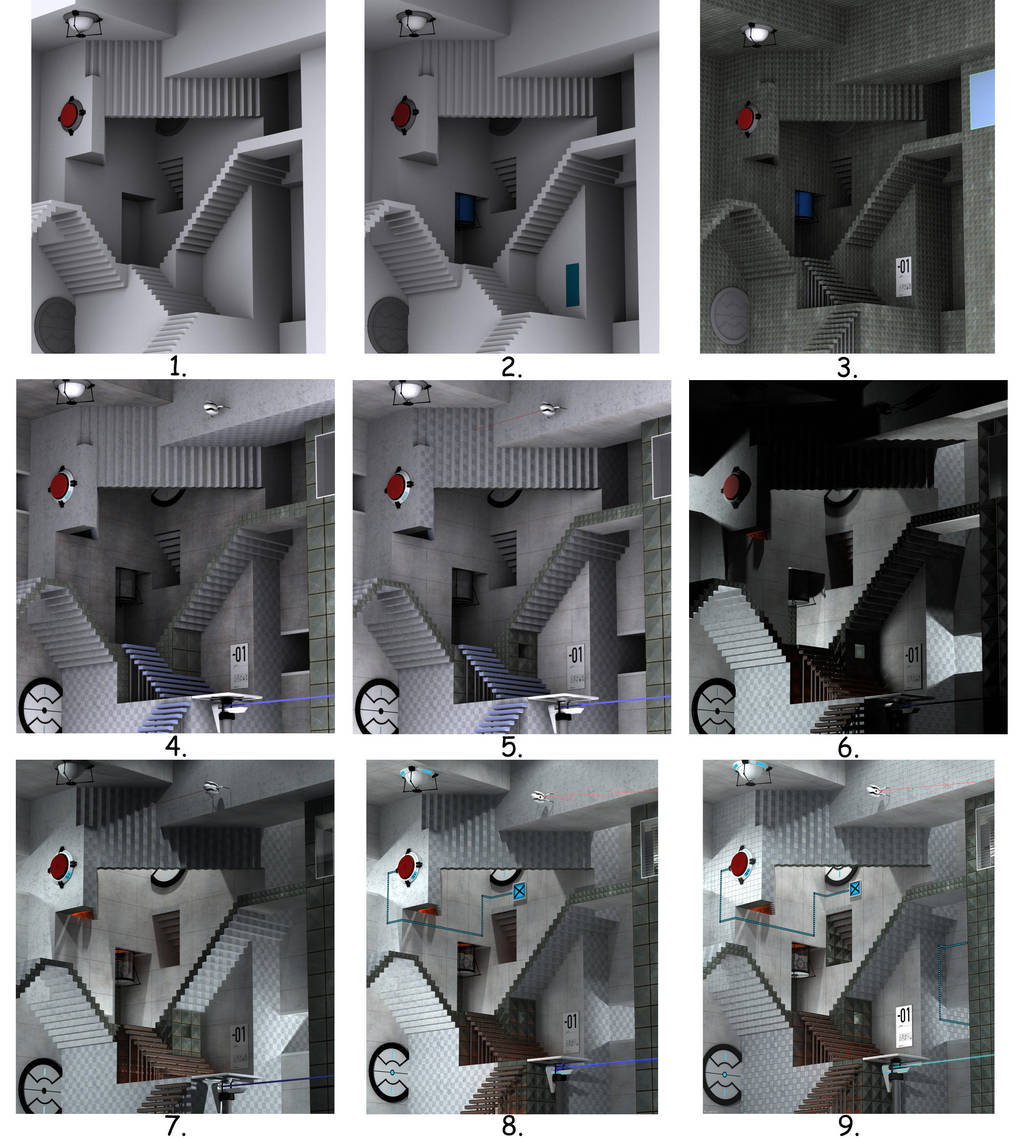 Watch
To give people a bit of insight, here you can see the different stages in which Relatively Portal was created.
1. Took me about 3 days to create the scene, and then about 2 days to create the 3 props.
2. More props added. Note, the Companion cube was also created at this stage, you just can't see inside the dispenser.
3. Textures were coming to life. I actually thought at this point I was done modeling, but as you'll see in the next couple of images, I soon learned I needed more items in my scene to get a better balance.
4. More textures and props added.
5. Here almost everything has the correct texture. Some things needed correction, such as the wall textures being turned the wrong way.
6. The first lighting test, had to figure out exactly how I needed to light the scene. This was also the point where I switched to Vray (an alternative render)
7. The Picture composition still needs a bit.
8. Turned the turret, added the proper glass displacement to the window and the glowing lines that connect buttons and doors.
9. For the last picture, it might not appear like that much has happened, but trust me, when you blow it up in 3500x4500 pixels you really see all the errors