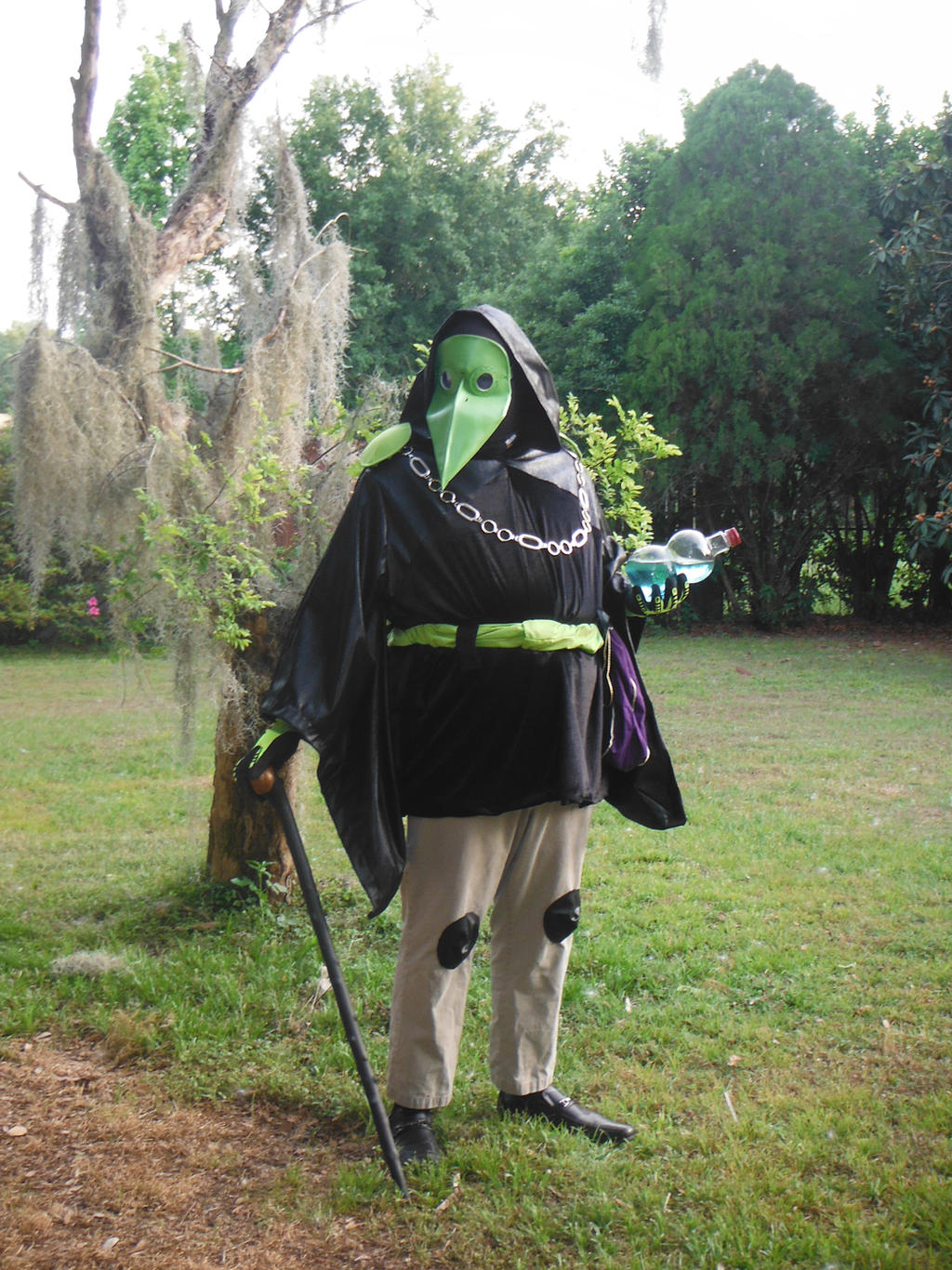 Hey, everyone! I'm not dead... But I do seem to have a slight... Plague!
That's right! I'm here with a new Cosplay! Plague Knight from the game Shovel Knight be Yacht Club Games!!
And what's also great is that I will be attending MegaCon this year and I will be wearing this costume this Saturday.
Hope to see you there!

You went to Megacon in Orlando right? Also what material did you use for the mask and epaulettes? I'm interested in doing this myself

Reply

Indeed, I did attend MegaCon in Orlando. It was quite fun exploring the wares in the galleries.
The plague mask is made out of soft, genuine leather using a 1 piece forming method and colored with green flexible paint, and the epaulettes are actually made out of padded bra inserts that I sewed fabric and Velcro onto.
(Go on. Laugh. I know you want to.)
All jokes aside, the bra inserts are actually formed perfectly to cup shoulders, just like breasts, and they are the same shape/form as Plague Knight's "armor" in his concept arts; therefore, they're perfect for the job!
After they were complete, I secured them on by sewing straps that run parallel with my shoulders onto my robes and then looped the Velcro through the gap. This way, I can remove the pads for when the robes go into the washer.
And that's it! If you do a costume like this, feel free to send me a link. I'd like to see it if you go through with it.

Reply

I'll admit I did snicker when I read about the bra inserts. And then I remembered I wore a cup outside my pants for a cosplay

Anyway, what you said makes a lot of sense. The pants are a nice touch, too. I thought his legs were just green but I guess it would be odd seeing a guy walk around pant-less in a short dress... Then again, I have seen stranger things at conventions (
www.facebook.com/tomas.medina.…
)
Seriously, though, thanks

Reply

It came out awesome! Hopefully it will be a hit

Reply