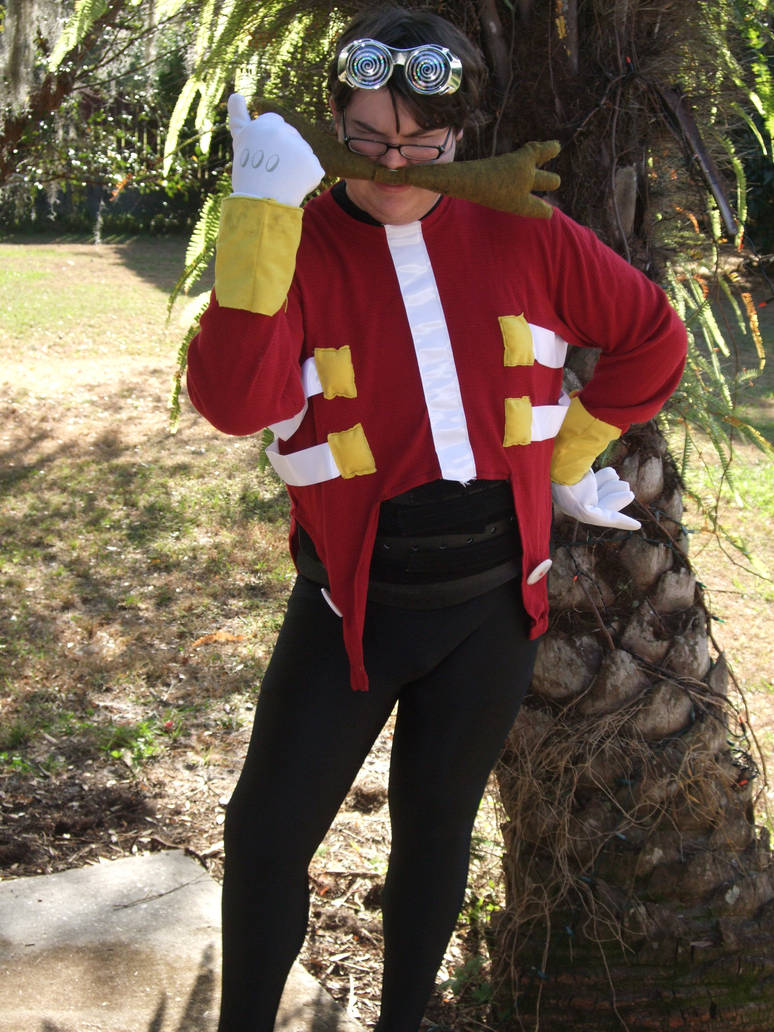 My Dr. Eggman Cosplay Costume!!!
It took months to assemble
COMMENTS ARE WELCOMED!!!
FLOOD THIS IMAGE WITH COMMENTS and share with your sonic fan-freinds. I'm a HUGE fan of Dr. Ivo Robotnik (A.K.A.: Dr. Eggman) so naturally this costume HAD TO BE MINE!!! so after laboring over a sewing machine, I did it... I am the Eggman...
I'd like to thank my friends for being supportive of my cosplaying, and i'd like to thank the let's player by the name of: "Hikaru" or "TheLightningspirit78" for introducing me to the world of Sonic with her playthrough of Sonic the Hedgehog 2!
There are many more images of this costume i'll be uploading to feel free to browse around. (Beware of Caterkillers and Slicers...)
This is the 2nd image...

How did you do the mustache? Im looking for ideas on how to do it since I want to do an eggman cosplay.
Reply

(I left this same reply on your other comment, but I'll leave it here too for posterity's sake.)

Hello, thank you for being patient for my reply. I have not used this account in years and logged in on a whim.
The moustache is made from felt fabric sewn together. It has standard polyester stuffing inside of it to make it poofy and it keeps its stape with an internal wire frame along the seam edge. It stays on my face with the same internal wire extended and poking out near the center of the moustache. This wire wraps along my head like the arms on a pair of glasses and the moustache teeters along my upper lip for the most part. It's very impractical looking back several years later, but it was my first attempt at something like that.
The buttons were just hot glued on. Still secure to this day.
Reply

Reply

Reply

Thank You very much!!!
I literally just uploaded this...
The Eggman must be a very popular DeviantART search...
Reply