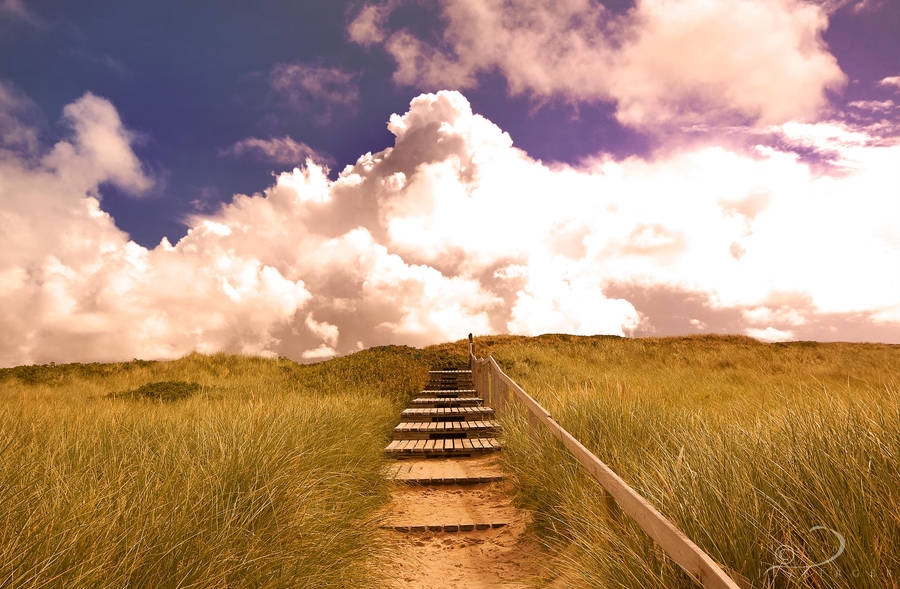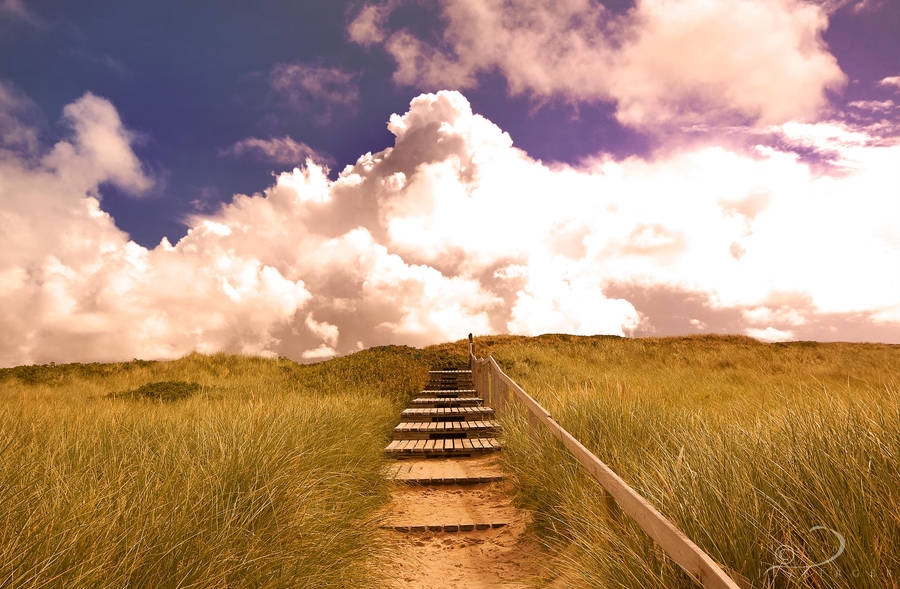 Watch
On my trip to Sylt (GER) I went to the lovely beach of Rantum. But to get there I had to pass the dunes. I looked straight at the sea, but as I turned my head around, I saw this great sky with those dominating clouds and I surely had to take a photo!
____________________________
Canon EOS 450D
Sigma 10-20mm f/4-5.6 EX DC HSM
"This photo speaks for itself". That's a good definition for it.
It's all about the feelings. I look at this photo and instead of feeling peace or serenity (as most of landscapes of this type would make me feel), I feel ansiety, as if I had to climb up those stairs.

The choice of a wide open place combines with the clouds and the sky, enhancing the aesthetic of the stairs in the composition.
The use of the stairs in the center of the frame emphasizes the sensation of going up.
The lighting is very balanced, giving less contrast to the ground and more contrast to the shadows of the clouds. I think it makes the photo more dramatic.
Technically, the only thing I want to draw attention for is the over-exposure of the right side of the clouds. This over-exposure hides the shapes and ultimately diminish the grandiosity of the clouds. Perhaps a neutral density filter would have prevented this.

Very expressive photograph. A fine piece of artwork.
The Artist thought this was FAIR
19 out of 20 deviants thought this was fair.