Yep. I was also kicked out by Tumblr and by this point I'm starting to accept the fact that I won't be getting any of my blogs back.
Long story short, apple deleted the Tumblr app from their store for hosting questionable and in some cases illegal pornographic content, Tumblr started a purge to those blogs while also deleting half of their user base and artist that shared NSFW content, and my account was one of the lucky ones that got purged.
I'll be honest, I'm starting to get used to being kicked out from sites for the content that I make. It's not that I'm happy that it happens, it's just that it doesn't surprise me anymore.
I'm also letting you know that I'll be re-uploading all the Shantae artworks that I think were unfairly removed by Deviantart staff last time, because if my assumptions are correct, they weren't removed because I infringed the restrictions more than they were just reported unfairly and they didn't bothered to check. I don't know if they'll be reported again, but I'll give it a try.


Fan arts and gifts Corner!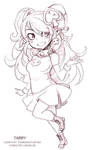 <da:thumb id="717560964"/>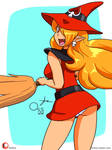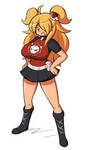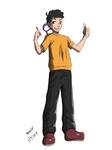 Special thanks to the people that took the time to draw some of my creations, this is something I rarely get in other site besides DA.