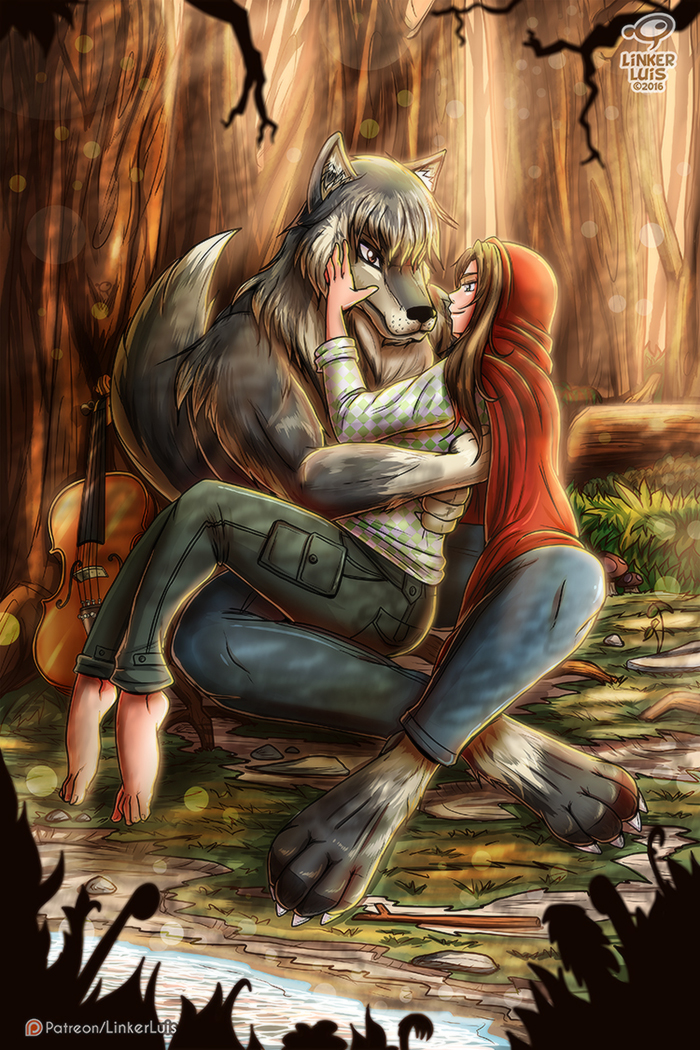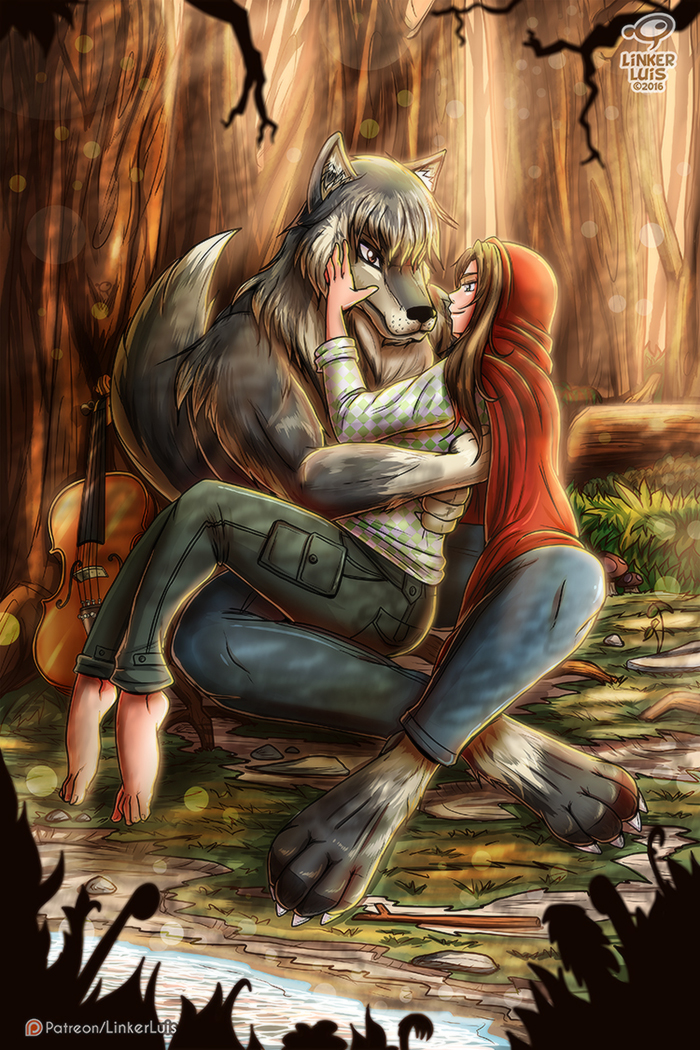 Watch
Please read the description before making comments.

This piece was commissioned by Katelyn (Grudellia) for her boyfriend Christopher on his 32nd birthday.

Based on what she shared with me, the concept behind the picture is this:
Katelyn and Chris were high school sweethearts but were pulled apart by her parents. 13 years later they were reunited. This picture is symbolic of their song "little red riding hood by Amanda Seyfried". Christopher was always seen as the big bad wolf. The violin is Christopher's other love. The picture also shows what they always wanted, to just be left completely alone, and just be together.
Granted,
I'm not a professional anthro illustrator by any means.
I have little experience in the field. However, I took the challenge because I felt they deserved to have a tangible representation of their relationship. I knew that making this would mean a lot to them, and it did.
I wish the best for them. I hope their relationship keeps flourishing through all adversities. I'm really glad that I fulfilled her expectations with this artwork, and I bet he will love it as well

I hope you like it guys, I'll see you in the next update.


---
[Support the artist] [Blogger] [Pixiv] [Twitter][Tumblr] [Instagram]