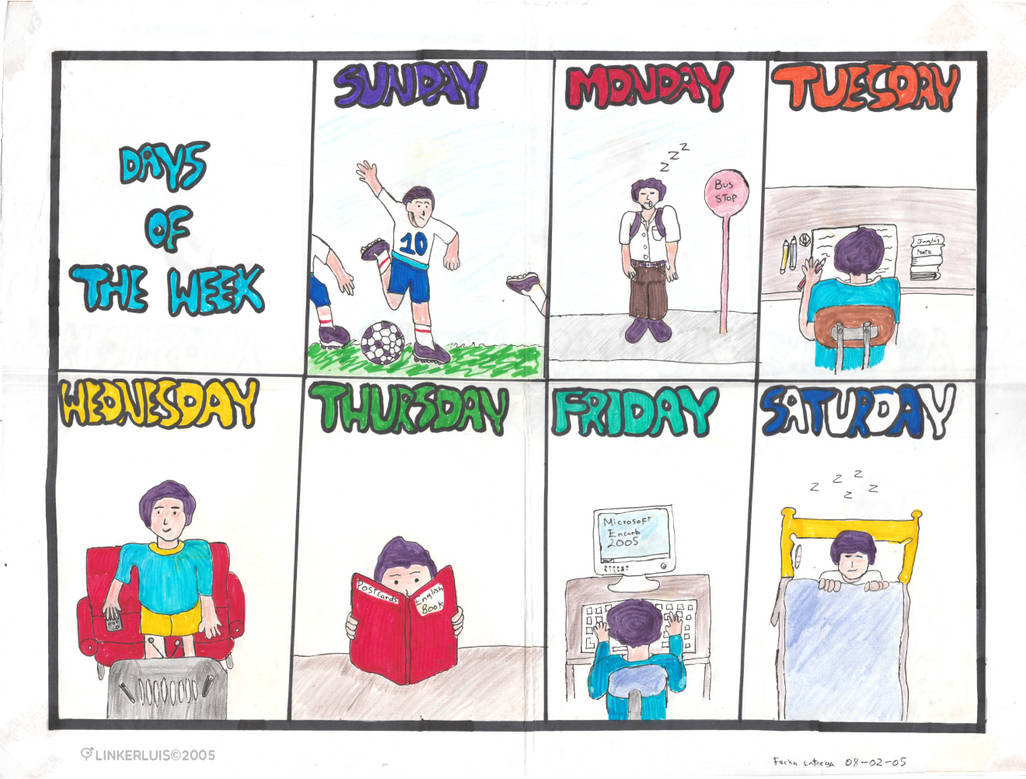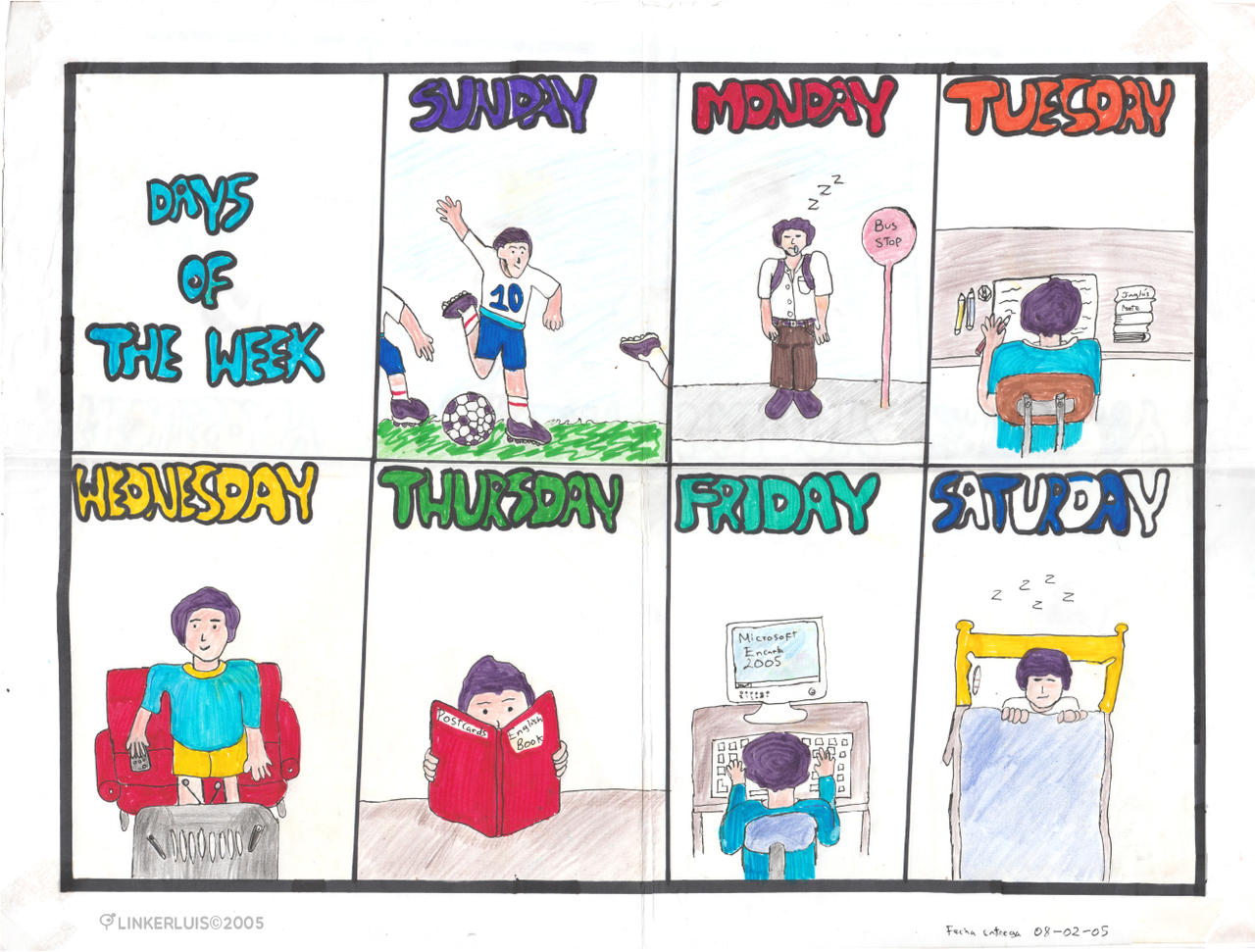 Watch
Did you ever wondered how my drawing style looked before the anime influences kicked in?... no? ahh... too bad!

I made this "poster" for a presentation I had for my English class about my activities during the week. During those days I only used to draw when a school assignment required it, so I didn't take it very seriously.
The interesting fact about these particular drawings is that it was made only a couple of month before I decided to practice everyday to improve my skills, so this was literally the best I could do at the time.
So if you ever want to get better at doing something, you have to keep in mind that it will take a lot of time and
patience
... and I might not be the greatest artist out there, but you can't tell I haven't improved

If you follow this tweet you can see some samples of sketches after I decided to start practicing:
Link
[Patreon]
[Pixiv]
[Twitter]
[Instagram]
[Newgrounds]
[FurAffinnity]

HOLY COW! You've come so far my friend!
Reply

Awww

Reply

Wow, time really is Mighty when used right.
Reply

wow...its almost unrecognizable
Reply

Some times it's a humbling in a way and gives you perspective to see your old stuff. It shows how far you've come and how far you've yet to go. I tend to forget that. I wanted to back into drawing anime myself but it's been forever what skills I had rusted away like it got killed by the Thanos snap. But looking back on my stuff while it sounds bad that I realized I wasn't a good as I though I used to be, I found it comforting to realize that the climb back up isn't a huge as my depression & doubt made it out to be.
Reply

In 2009 I thought I had already everything figured out and I was already "pro"... what a foolish thought

. When I uploaded my first piece to Deviantart I realized that I had still way too much to learn XD
I'm already getting better at animation and I sucked at it, the sooner you start practicing the faster you'll learn regardless on how much time it takes you to get there, something is still better than nothing

Reply

Old stuff is always interesting.
Reply

I wish I could share the entire progression. I have tons of sketches from that time, but I haven't found a place where I can organize all the scans properly.
Reply