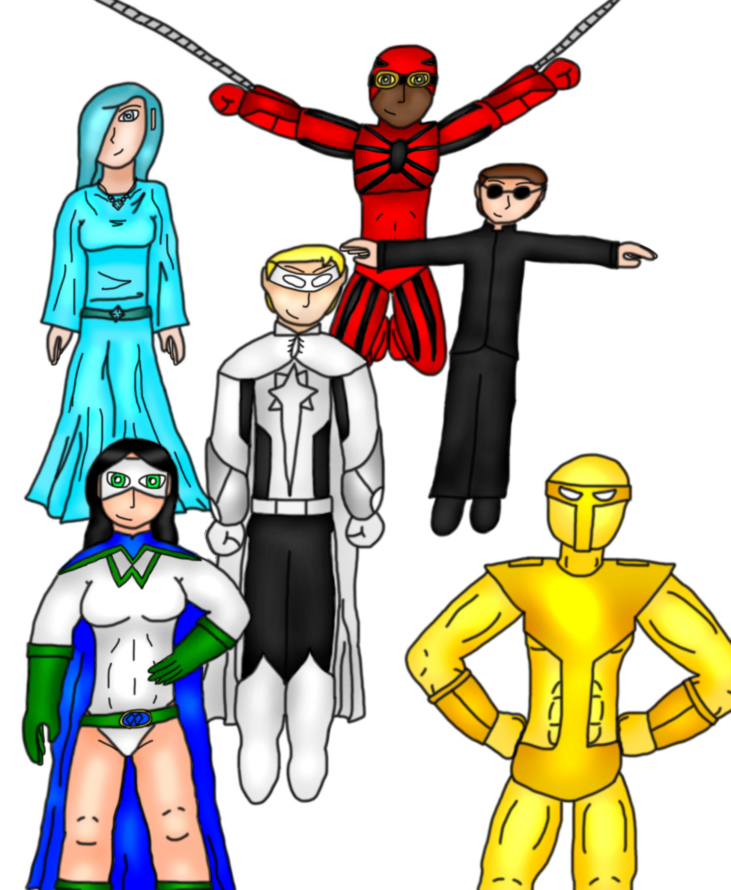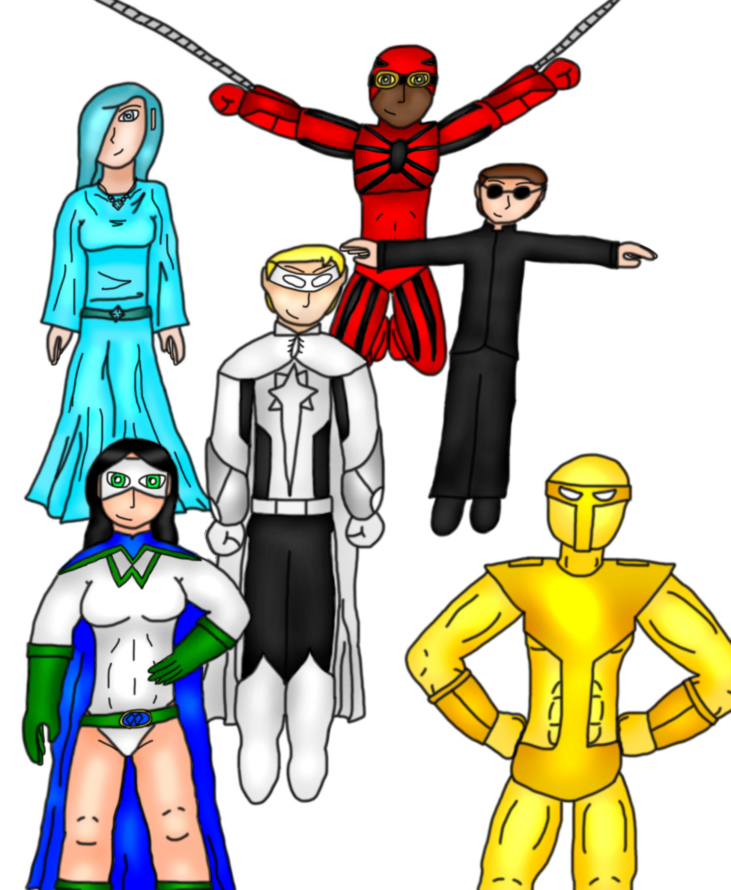 Anyone who's read Lightbringer will know that the tagline of the series is "The World's First Superhero." This is because I felt that a big problem with a lot of mainstream comic companies is that they have so many heroes running around that the majesty and wonder that surrounds them is kind of lost when they're so commonplace. As such, I wanted to limit the amount of heroes there are in the world.

Still, if I should ever decide to end Lightbringer but still want to use him, I've got this - a superhero team that I have yet to name. The problem is that all the good names are taken and anything else (like "Justice Force" or "Action Squad") sounds derivative or just plain goofy. I had also thought of making a seventh character, but none of my ideas panned out into a workable model. As such, heroes featured here:

Lightbringer
Ice Maiden
Red Arachnid
Majestic Woman
Kinesis
Unnamed Gold Superhero

Yeah, I haven't named the gold one yet. I've thought about doing something Roman or Greek, but it hasn't stuck. Any suggestions? Oh, and here's a kicker for you: there are THREE women in the group.