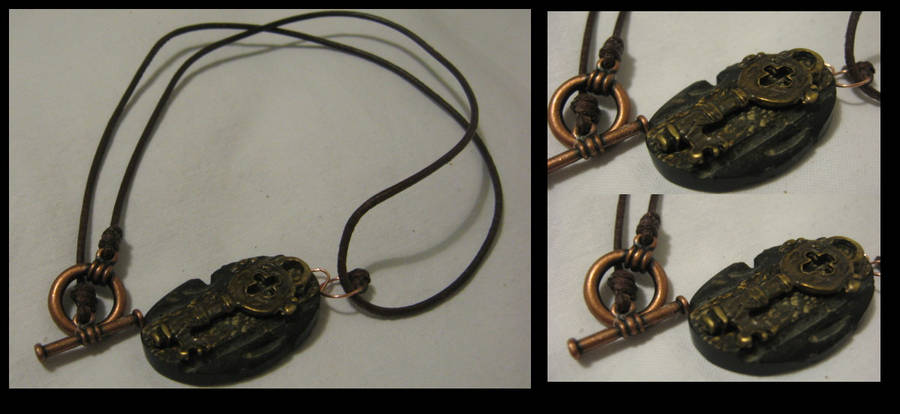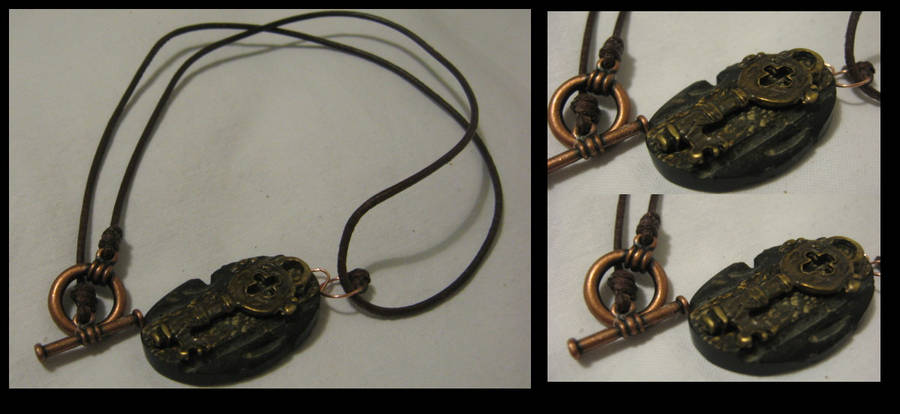 Watch
Steampunkish necklace for the key-loving ~
SapphireEyedStranger
Metallic key charm, wooden button, copper wire, leather cord and antique copper clasp.

This is absolutely gorgeous!!! I wish I was this talented...Do you commission?

Oh by the way, this is Aina Terveisin from ET
Reply

Thank you.

And yes, I do! Every once in a while.
(Hi. I keep forgetting to reply to people, sorry 'bout that.)
Reply

Thank you so, so, so, so much! It looks freakin' gorgeous.

I can't wait to wear it and show it off.
It looks like it was meant to be a necklace.

The button and the key match really well. I think you summed me up in a necklace, right there.

I love it and you and you will receive something from me as soon as I find/make something worthy.

Reply

*curtseys* You're very welcome. :3
Yes, they do, don't they? I had been meaning to do something with that key for you for ages, but couldn't figure out what - on its own, no matter how pretty, it would still be a bit dull. Then I found that button, thought I might make something of it... got here and while thinking about what to do with the new beads just tried the combination... and lo and behold, it worked.

After that it was just a question of how to hang it.
Reply

Awesome necklace!

Reply