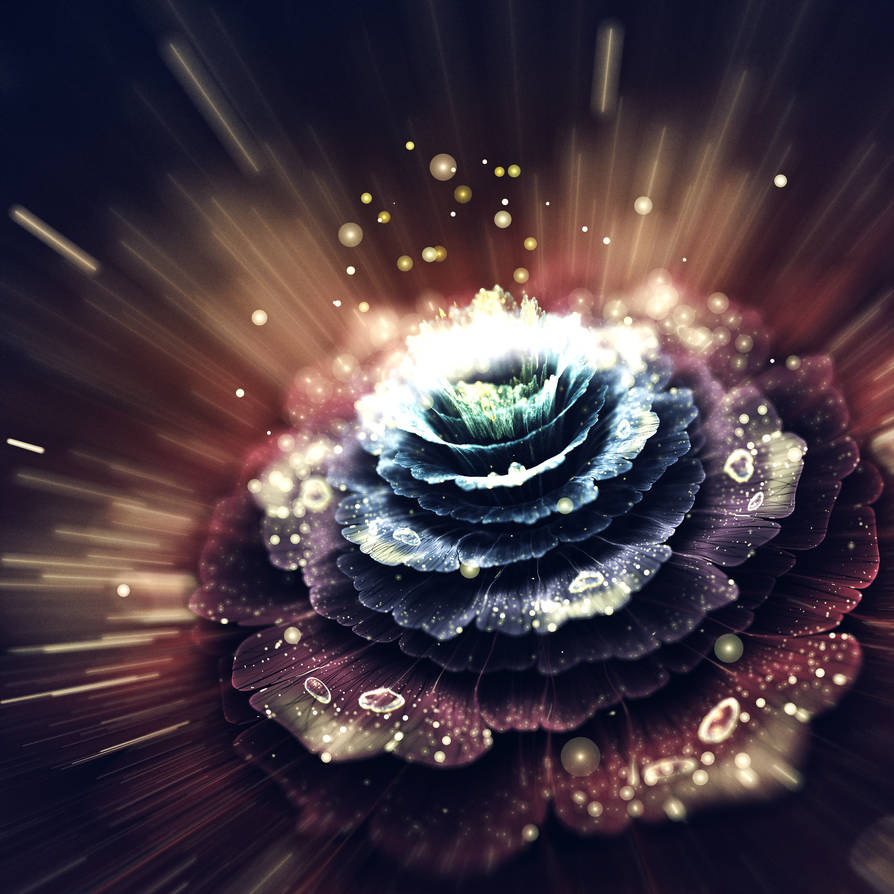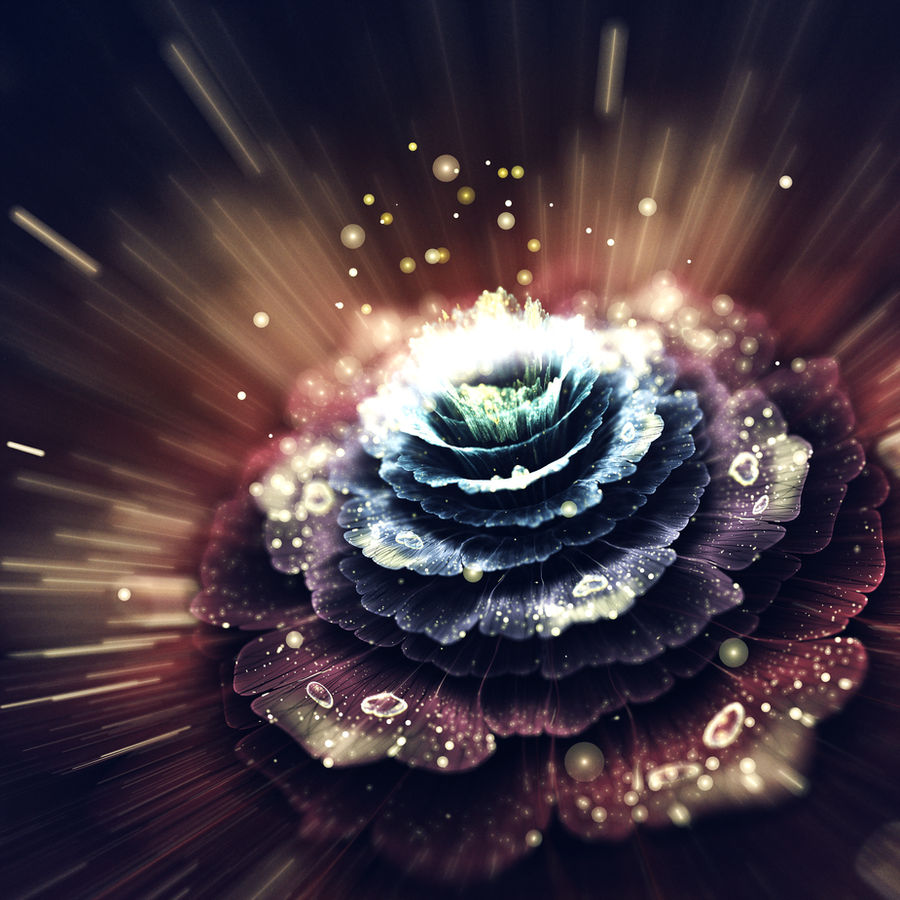 Watch
Apophysis 7x

very slight hsb adjustments in photoshop.
Looong time since I last published something here!
This one is probably one of the slowest flames to render that I have ever done... and it's also one of the toughest one to colour

as usual, you can check some more colour versions here
[link]
.
#Aposhack
's cool people voted for the burgundy one, so here it is!

Dedicated to `
FarDareisMai

fullview please!
Although I have seen a lot of "Bloom" Deviations, especially from Apophysis artists, this one is very striking. The alternating blend of warm and cool colour gradients combined with the zoom lines from the edges draw the eyes straight into the center of the piece, while also providing contrast. The "Petals" of the bloom are very delicately rendered, it could almost be a photograph of a red Cabbage flower with the morning dew falling on it, perhaps rain. The small golden spots were perhaps unnecessary, as I feel they detract away from the 3D of it, if the bevel could be shifted to make them look more spherical, it would improve them, I think. Overall though, a lovely work with a unique palette.
The Artist thought this was FAIR
11 out of 12 deviants thought this was fair.
Absolutely stunning, honestly. The colors compliment each other perfectly, and the green petals at the top of the flower is perfect for the focal point, it really draws the eye automatically. The emphasis on the bits of dew really captivate me, and give the whole picture a certain umf, which I absolutely adore. You are extremely talented, please carry on with what you do

As a small sidenote, I might've used a slightly lighter shade of yellow for the bits of floating (or whatever you decide to perceive it to be), as it draws from the focal point in the center.
Great Job again!!!!!!
The Artist thought this was FAIR
19 out of 20 deviants thought this was fair.