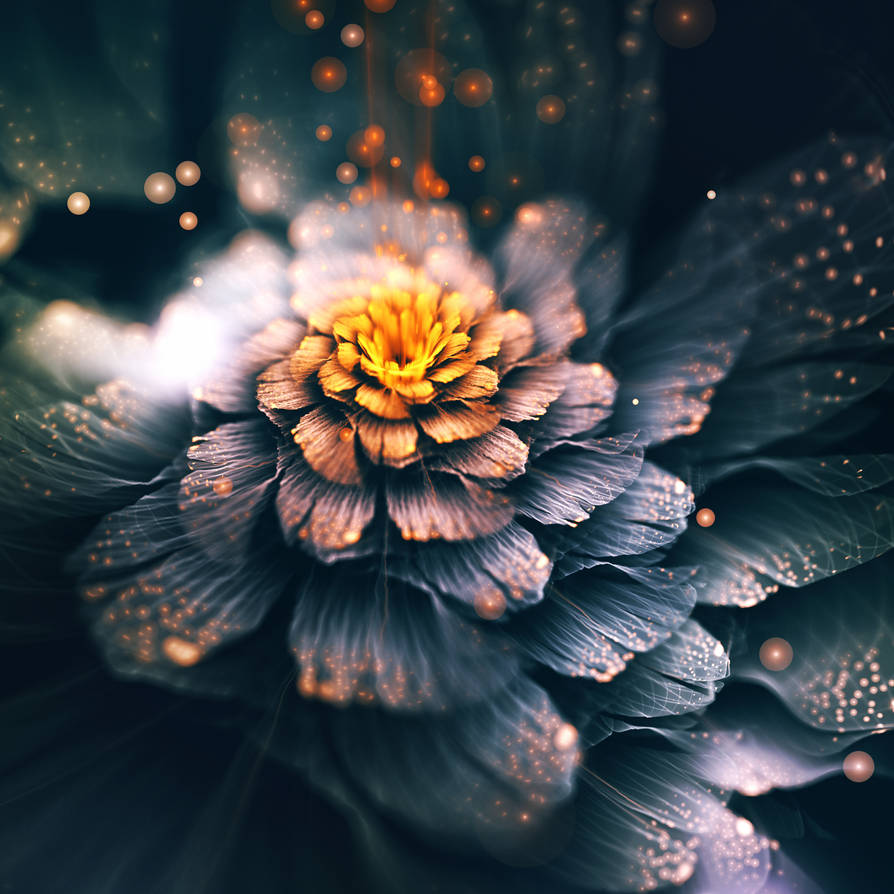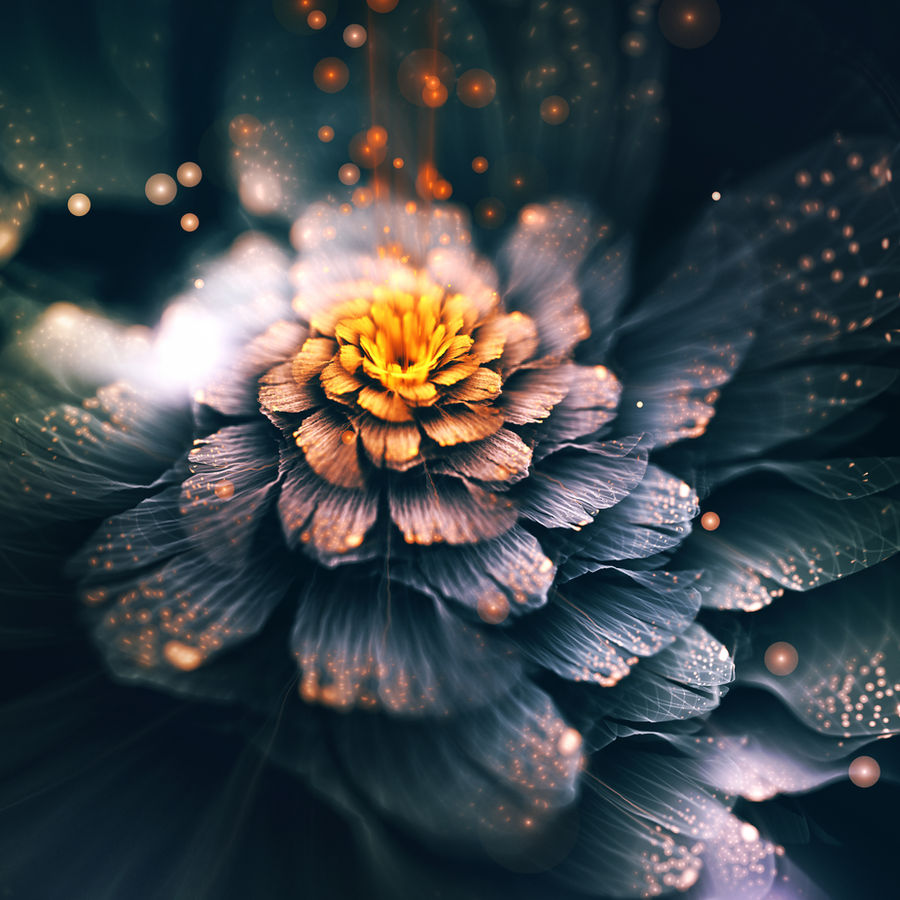 Apophysis 7x, colour and brightness adjustments in Photoshop

After a long time with little inspiration, I felt like making another 3d flower (... hey, four months have passed since the last one I made!) This took quite many days to make, mostly because I wasn't sure about the best colour scheme to use... you can check some WIP renders here
[link]
and listen to the song which inspired me here
[link]

thank you very much to all the aposhackers for their suggestions, and especially to ~
zy0rg

!!!
fullview please

!
And I already apologize for I probably won't find the time to reply to possible comments, I will read and deeply appreciate them all though

!
I am usually not a fan of flowers in art, even photography, because I find them over redundant. However, I really like what you've created. It's dream-like, magical, but it feels as if it could be rooted in science or natural selection; a flower like this could evolve and grow this way. The transparency and veins running through makes me think of photosynthesis, a hungry flower looking to expand and grow. It's open and receptive to nourishment from sun, rain, maybe even more. It's inspiring, I want to see the world in which this flower resides, please consider expanding this flower's world. Your color selections are wonderful, where you've placed your oranges and highlights really help hone in on the touch of life feel. I get this sense of motion and energy drawing in. Great job.
The Artist thought this was FAIR
82 out of 85 deviants thought this was fair.
This work makes me regret that I don't know how to create such a wonderful piece of Art.
If I would have to explain a child what Beauty is, I could easily show him your fractals and no words would be needed.
I am not a big fan of Zucchero but if he gives you the inspiration to do these incredibly beauteous works, I should start listening his songs more

I like the smoothness of this image and the color palette you have chosen to use. There is a good balance between light and darkness and the contrast is optimal. I have seen your WIPs and these version is definitely the best looking one. The fact that you haven't put the flower at the centre of the square image was a good choice.
There is life in those petals and I don't know why but I imagine this flower being between the ones on Pandora, the planet from James Cameron's Avatar. I'd like to touch it and feel it and it's almost sad that it's not real.
What a wonderful Artist you are, Chiara!
Ti faccio I miei più sinceri complimenti e ti ringrazio per aver condiviso con noi la tua Arte.
Dragos
The Artist thought this was FAIR
40 out of 41 deviants thought this was fair.