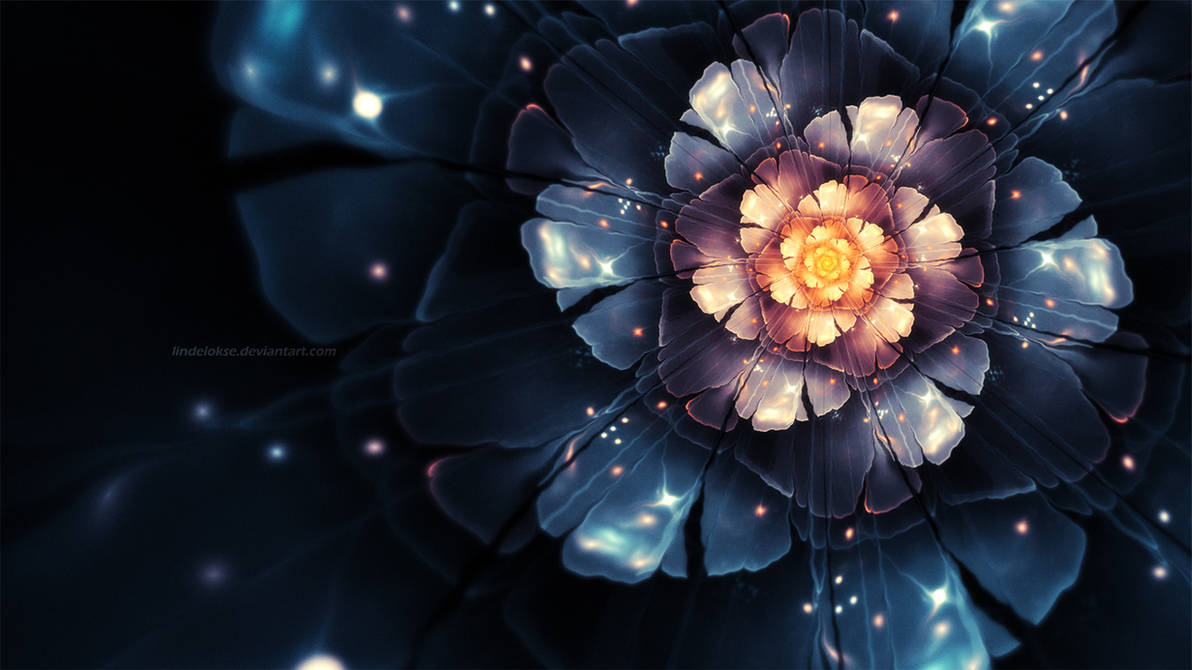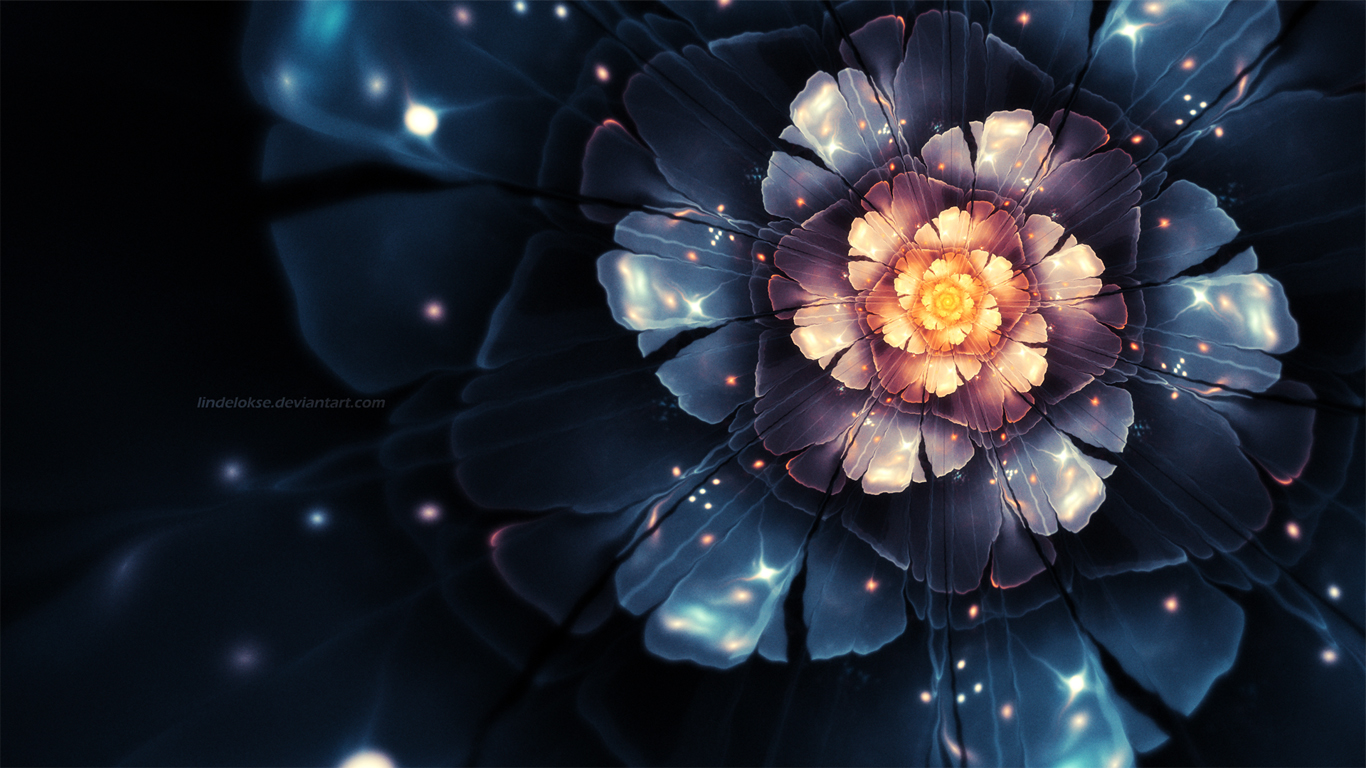 Watch
Apophysis 7x and a little photoshop for hsb/contrast adjustments and tiny signature


downloadable wallpaper pack includes the following resolutions:


16:10
1280x800
1680x1050
1920x1200


16:9
1366x768
1920x1080


5:4 / 4:3
1280x1024
1600x1200

I wasn't used anymore to work again with an horizontal layout

yes, it's a tweak of my "crystal rose" and "seasonal whispers" fractals

based on ~
skellorg
's tutorial.
more of this kind from my gallery:
enjoy and please do not edit or redistribute outside DeviantART, thanks

UPDATE Jan 20th 2013:
©2013 lindelokse - Chiara Biancheri
editorial rights for this artwork belong to Arnoldo Mondadori Editore.
© Arnoldo Mondadori Editore per l'uso in editoria.
To me, this is an example of taking a popular, widespread style, and then doing it with
so
much finesse, craft, attention to detail, and sheer
quality
that even abstract-loving curmudgeons like myself can't help but be astonished.

In fact, I think the progression from Crystal Rose to Seasonal Whispers to here demonstrates it well. Crystal Rose is a good fractal, but the patterns are less naturalistic, more obvious to the eye. Combined with the mostly monochromatic color scheme, it's nice to look at once, but it's not one of those fractals that reveals any hidden depths if I revisit it.
Then, in Seasonal Whispers, the interplay of textures takes away some of the artificiality, and the colors have a wider variety of interesting contrasts. However, the small scale of the "frill distortion" still creates a bit of visual monotony and the spokes/rays are prominent enough to make the composition somewhat static and heavy. All in all, "Seasonal Whispers" is a fractal that warrants being looked at more than once, but...
...THIS one is the cream of the crop. It seems that you have taken the "frill distortion" and toned it down a bit, which makes it look more natural to me. Kind of like how if you zoom in on a pattern so you can only see part of it, you might be able to tell there is a pattern, but you won't be able to pin down exactly what it is. Then when you zoom out, you can see the whole pattern and it's not as interesting. By scaling up the frill distortion, you have made it a bit more mysterious.
And then there are the floating orbs of light (lightning bugs or fairies, depending on the whimsy of the viewer

). They too manage to LOOK more random than they really are. This is the secret to achieving a "natural" look to a computer generated image I think.
The colors are more interesting, and they "interact" more than the ones in the previous incarnations, I think. Also, the spokes/rays are less pronounced so that they still grab the eye, but they don't keep it from noticing all the other focal points. And last but not least, the soft focus is the cherry on top, cementing the dreamy atmosphere.
So, WONDERFUL job taking a common style and pulling out all the stops to achieve an uncommon result! Such artistry is rare.
I'll close with part of "Ode to a Nightingale" because that is what this fractal reminds me of:
...tender is the night,
And haply the Queen-Moon is on her throne,
Cluster'd around by all her starry Fays
But here there is no light,
Save what from heaven is with the breezes blown
Through verdurous glooms and winding mossy ways.

I cannot see what flowers are at my feet,
Nor what soft incense hangs upon the boughs,
But, in embalmèd darkness, guess each sweet
Wherewith the seasonable month endows
The grass, the thicket, and the fruit-tree wild;
White hawthorn, and the pastoral eglantine;
Fast-fading violets cover'd up in leaves;
And mid-May's eldest child,
The coming musk-rose, full of dewy wine,
The murmurous haunt of flies on summer eves.
The Artist thought this was FAIR
228 out of 235 deviants thought this was fair.
This is one of the most beautiful wallpapers I have ever come across. You should be proud. Not to mention you took the liberty of giving Numerous resolutions for people like me who are either too lazy or stupid (or a little of both in my case) to figure out their screen size. Truly a magnificent piece. If anyone disagrees, they should get their eyes checked. Well, beauty is in the eye of the beholder I guess. The color is absolutely astounding and the effects truly bring it to life! I would love to know what program you used to make this.
The Artist thought this was FAIR
201 out of 208 deviants thought this was fair.