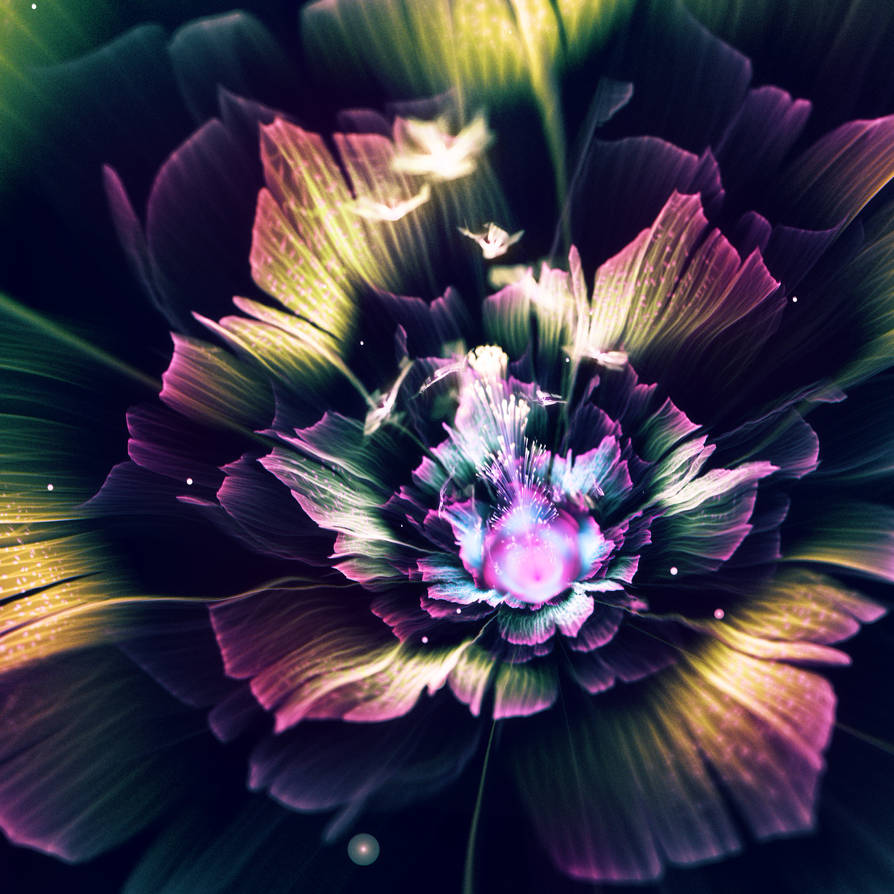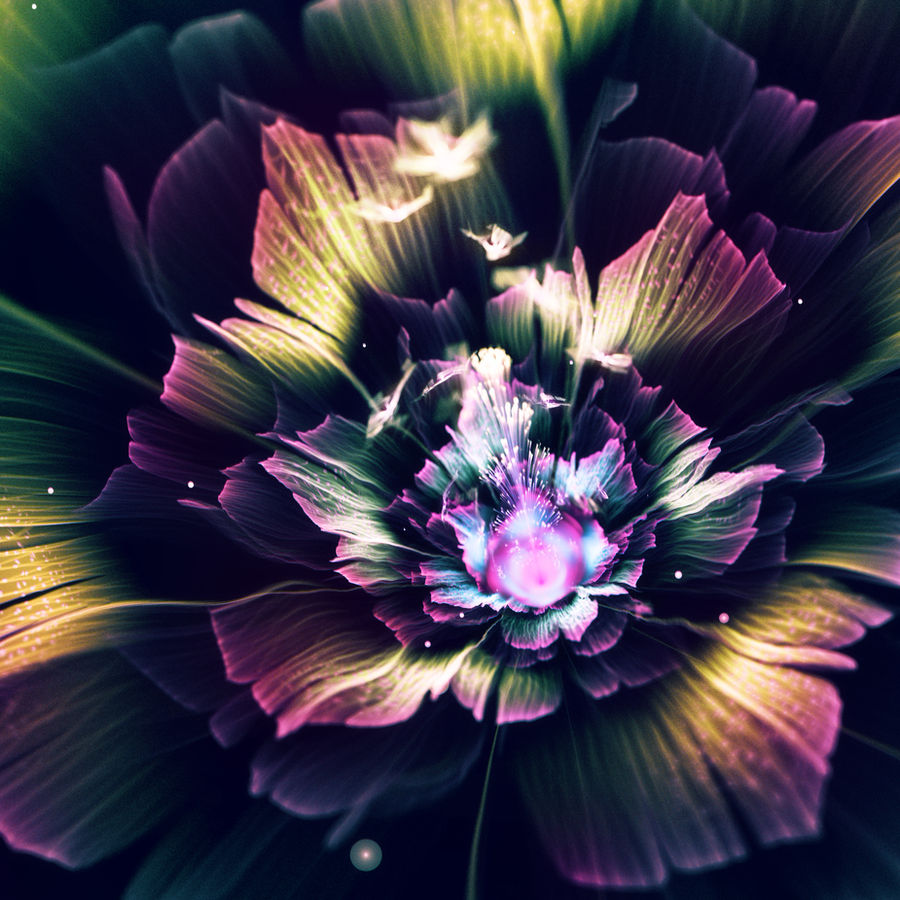 Watch
Apophysis 7X
Photoshop for colour adjustments - there is quite a lot of colour postwork here compared to my usual, that's why this stays in fractal manipulations

This is the younger brother of my Subtle Glory flame:
I tried to improve colour balance and lighting effects here

Also, I wanted to add some extra elements to interact with the flower - little flying creatures answering the call.
a present for my friend ~
fengda2870
, I owe him a flower

I already made another flame for him, but I think I'll submit that later next month for it needs more work.
well, I think this can end my january flame spam!

fullview please!