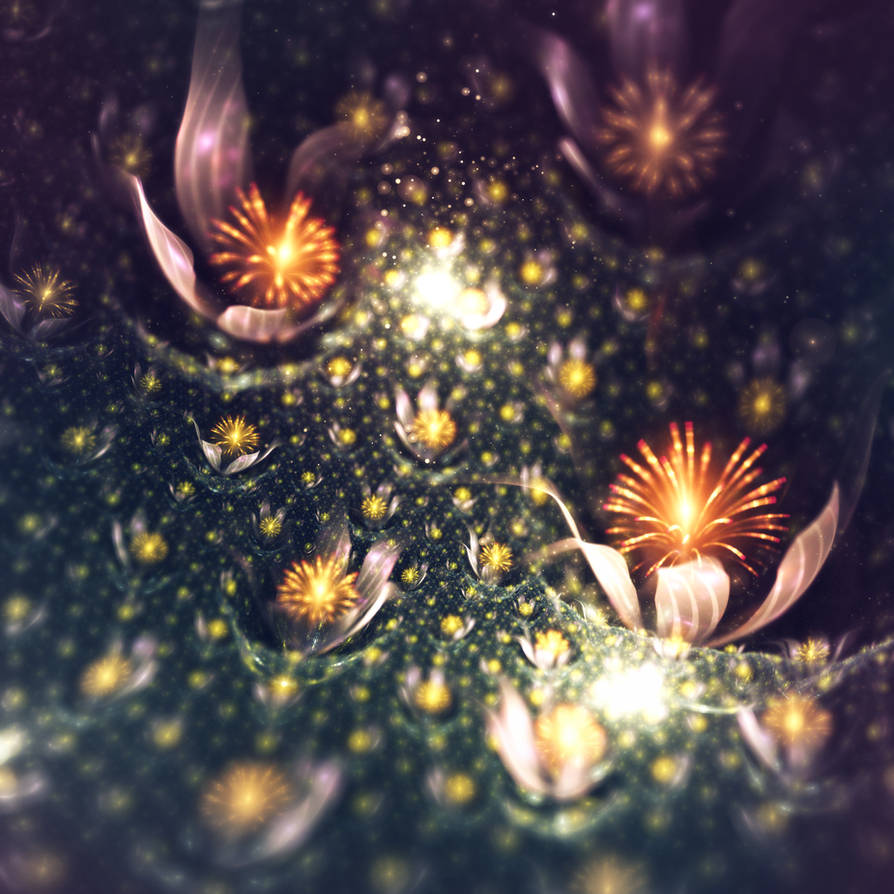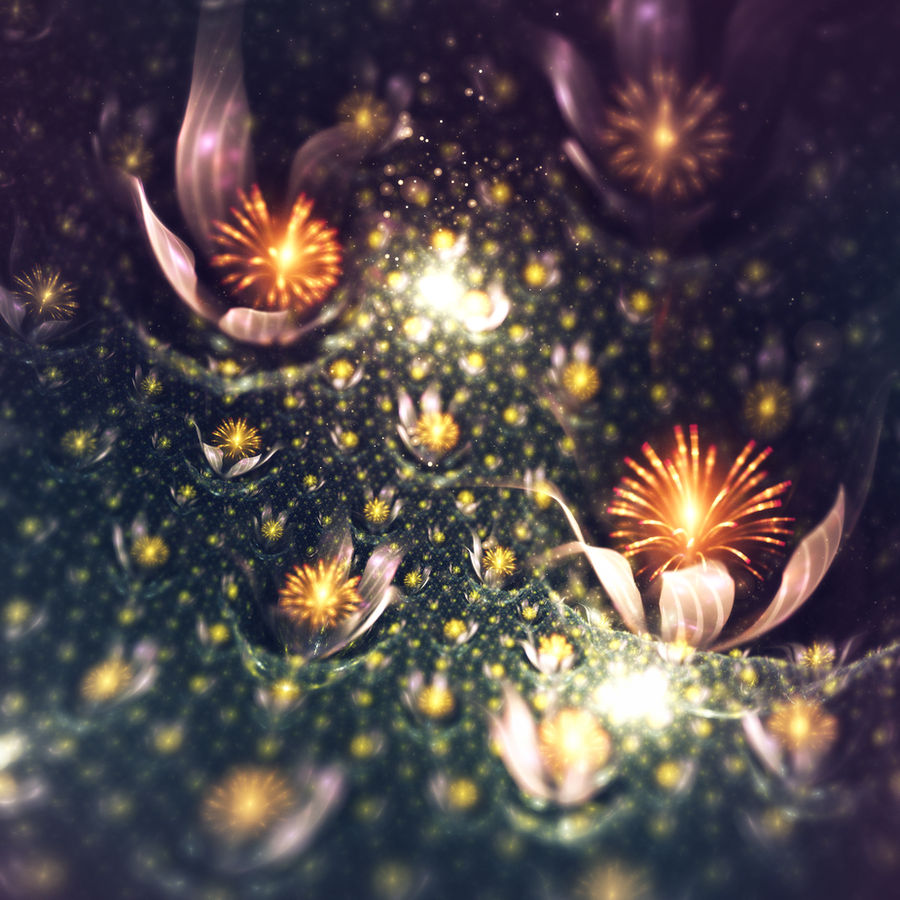 Watch
Apophysis 7X and a little photoshop for curves adjustments
Another simple julia3d

I will probably work a little more on this flame in the future

fullview please!
Exploding.The photo contains light that is disbursed , almost like mini fireworks that blooms in the night sky.Around the different fireworks it has a curved material that wraps itself around the firework.This gives me a sense that it is a flower that blooms different colors of the same type of flower. lindelokse compares both: flower and firework , which gives the audience a sense of curiosity .Even though in my opinion that the 2 substances are very different, they still have the similarity of being natural.The chemical reaction in fire works react with each other and creates the color.In my opinion what lindelokse does is compares the differences and simulates together with made a surprised ending.
The Artist thought this was FAIR
9 out of 12 deviants thought this was fair.