Photomanipulation; Using Adobe Photoshop Elements 10, and 14
Warm wishes for a very Happy New Year, people!

This one is dedicated to

Whom has her big 40th coming up on December 29th. Have a good one, CC,
and stay young!

Remember, it's all a state of mind! - A lot of truth to that, my friend!!


Credits go to: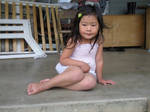 mopee.deviantart.com/art/sugar…
ANGEL/GIRL
trisste-stocks.deviantart.com/…
PART OF HAIR/PURCHASED
marysse93.deviantart.com/art/P…
HEADDRESS
birdsatalcatraz.deviantart.com…
WINGS
ravenarcana.deviantart.com/art…
BERRIES
frozenstocks.deviantart.com/ar…
DRESS
annarey-stock-art.deviantart.c…
SNOW TEXTURE ON BRANCHES
pranile.deviantart.com/art/pre…
BACKGROUND
lifeblue.deviantart.com/art/Me…
ORNAMENT
rainbows-stock.deviantart.com/…
SNOW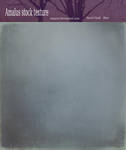 TEXTURE
Image details
Image size
2639x2273px 1022.38 KB