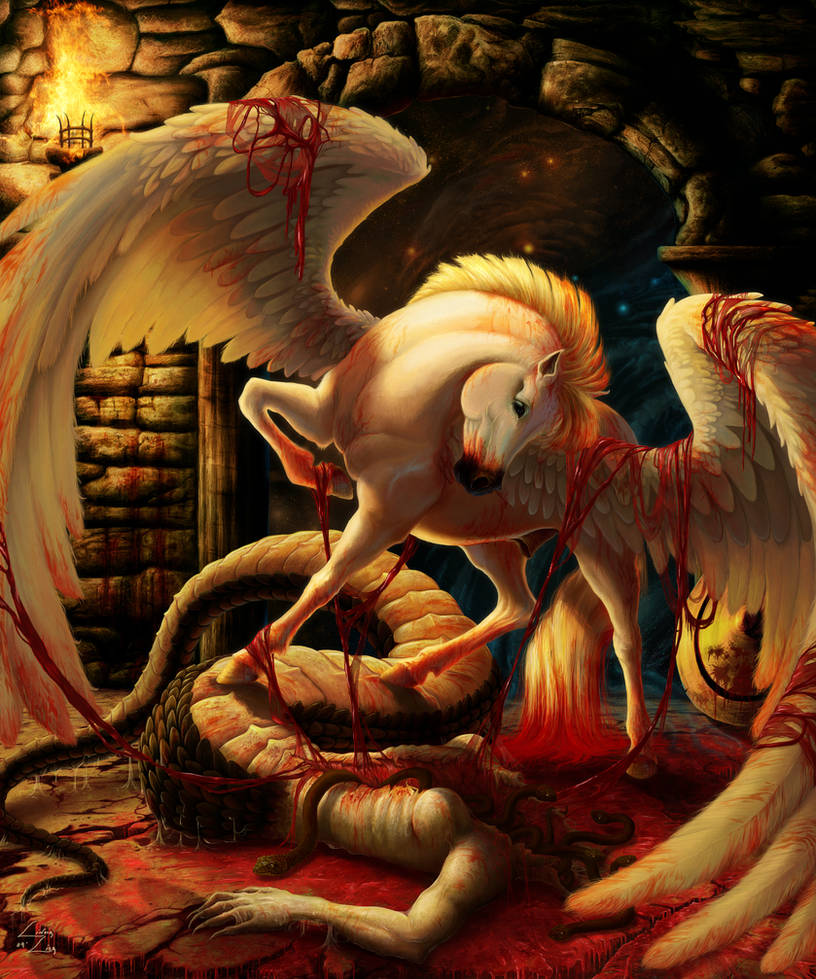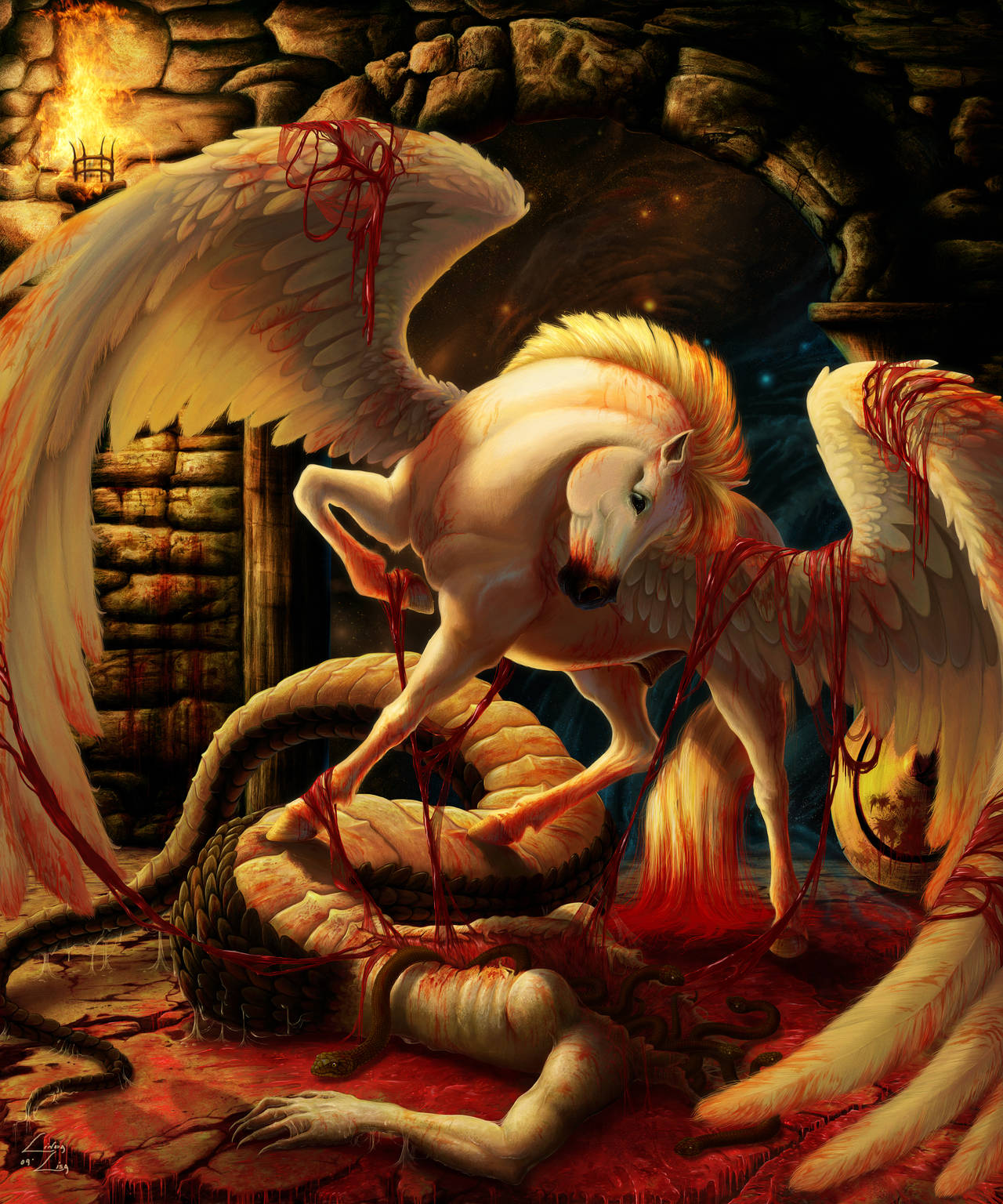 Watch

DOWNLOAD FOR DEATILS

Now For Print !
This painting is for the ConceptArt.Org contest "Newborn":
[link]
My WIP Thread :
[link]
My Newborn is from the concept of the Greek mythology story of the birth of Pegasus that sprang from Medusa's neck as Perseus was beheading her. The birth of Pegasus.
*NOTE- I added a nebula for the background to help the "Newborn" concept and the stars makes Pegasus's constellation.
Thank you all so much for the wonderful feed back and the honored DD!
Copyrightę 2009/2012 Linda Lisa West
Do not reuse or modify in any way without my written permission.
If you would like to display my work elsewhere, unmodified, you must link back to this page and include clear credit and my copyright with my name still visible on the artwork.
You must note me on this site or LindaLisaArt@live.com for any use.
Daily Deviation
Given 2011-03-17
This is gruesome, but also ridiculously beautiful. the level of detail is insane here, and although I would make some parts of the blood a little darker and a little thinner, it still looks tip top. I disagree with the 'wet look' I see people mentioning for the gory bits. Sure they could look wetter, but people need to remember this is a creature of myth and legend. It doesn't necessarily have to have the same traits as a human!
You have such an incredible talent and you will not believe how much of a relief it is to have a human that can bring this level of work- I say human because a lot of artists with skills like this never bother to speak to the people that comment on their work :-/
Pegasus just looks so beautiful. wonderful detail to the coat and the wings.
Medusa's body looks perfect- it seems to me like it has such evil- especially with the blood, gore and the emanating snakes.
I know there is something wrong with the flame, but to be honest, I can't put my finger on what, so I can offer little critique on it as I can;t think of a way to rectify it

.
The rest of the scene itself is magnificent with the detailed stonework and textures to everything
Incredible and breathtaking work. If this ever becomes available as a print, I want it! Hats off to you

The Artist thought this was FAIR
73 out of 74 deviants thought this was fair.
Absolutely stunning piece, very detailed. Love it to bits.
I truly admire the layering style you've incorporated into the wings.
Personally, the only improvement I think to make it perfect is the effect of the blood on the fur.
Surely the blood would stain the fur of the horse, not hang off it.
This isn't a serious, angry criticism. Just something I think will make the picture absolutely perfect.
The use of sinew hanging off Pegasus and still half-clinging to the carcass is a good effect. It gives the feeling of truly ripping himself out of his shell.
All in all... You should be very proud.

The Artist thought this was FAIR
111 out of 114 deviants thought this was fair.