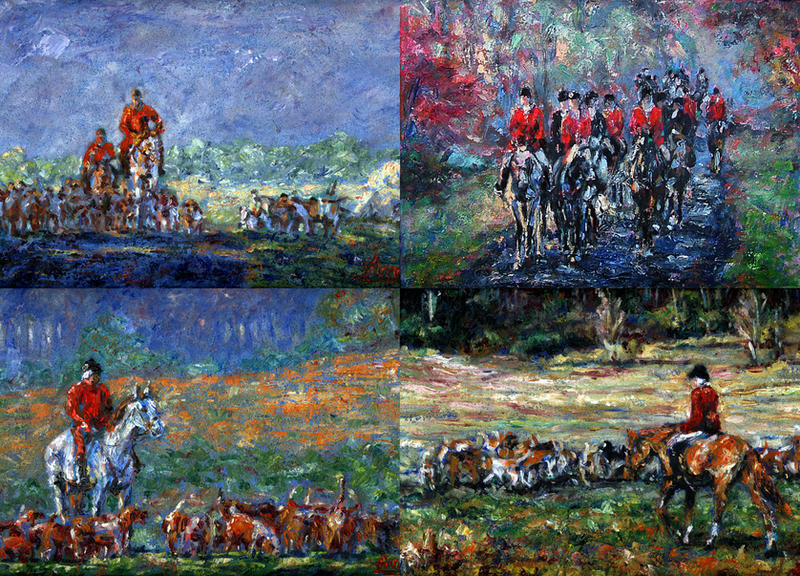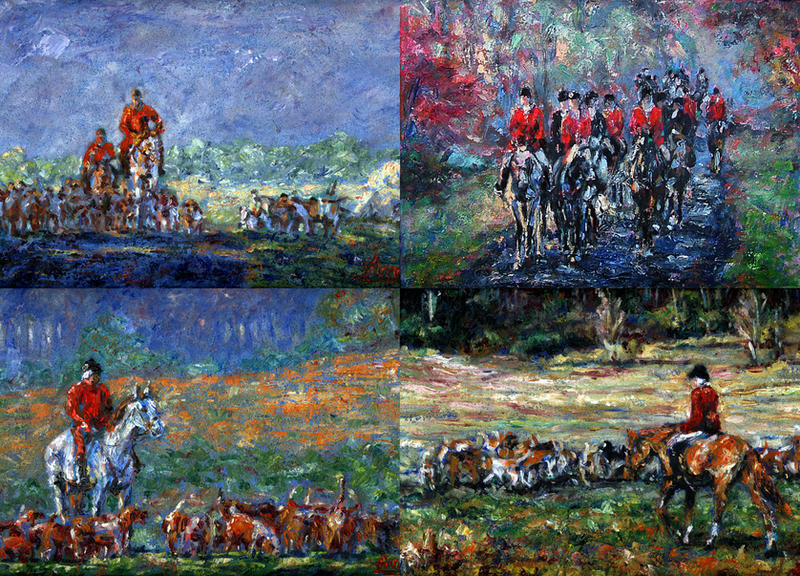 Watch
Original artworks (all sold) were in oil and acrylic on cork boards, about 40 x 25 cm each.

Reply

i really like these piece's. are you planning to do anymore of fox hunting?

Reply

Очень ярко, красиво!!! Живо!!! СУПЕР!!!
Reply

Absolutely lovely pieces of work. I can see why they sold!
Reply

Reply