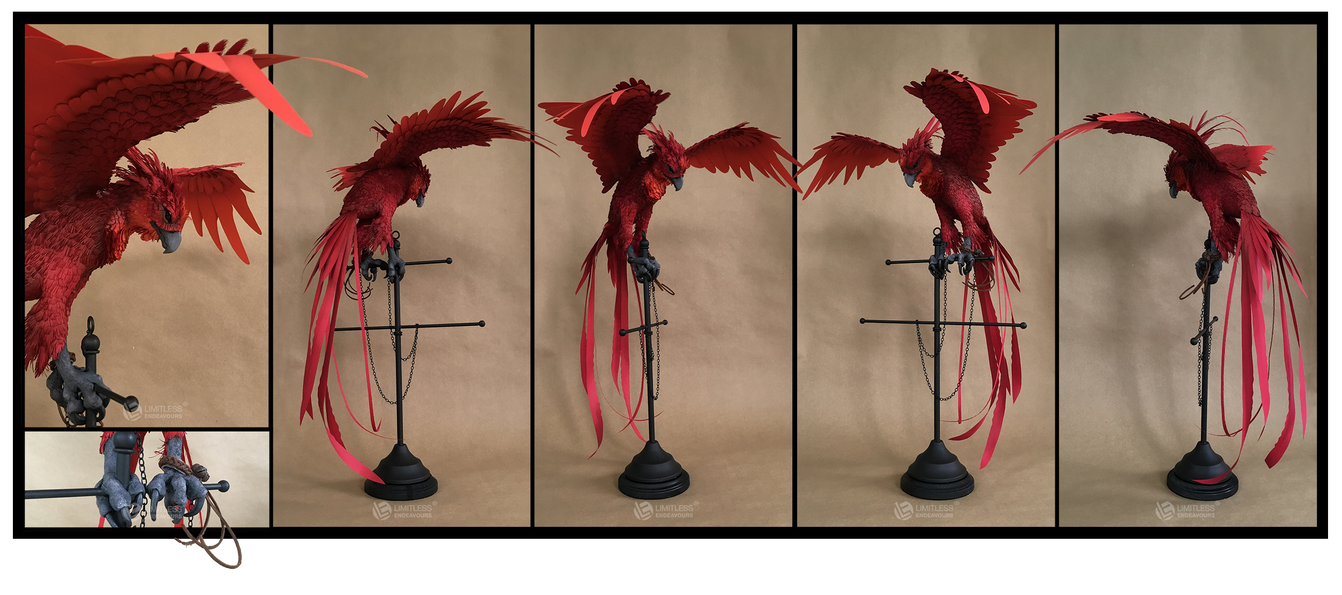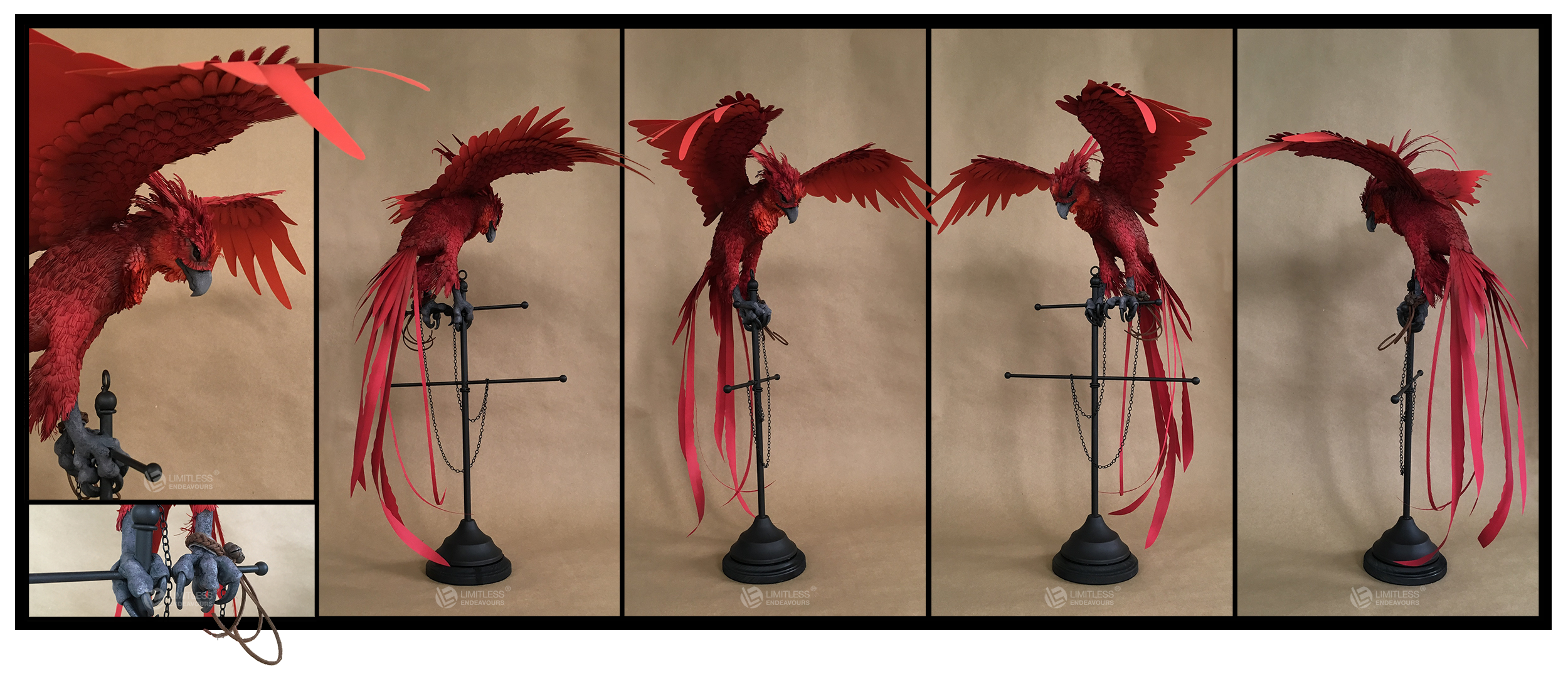 Watch
I made this Phoenix for my husband as a birthday gift. He (the bird) is not perfect but I love how he turned out for my first try. I enjoyed working with a completely different medium than I'm used to.
Paper, wood, epoxy and other materials. The stand is from Hobby Lobby. Stands 25" tall.
This bird was inspired by
ZackMclaughlin's
wonderful paper sculptures! Go check him out!