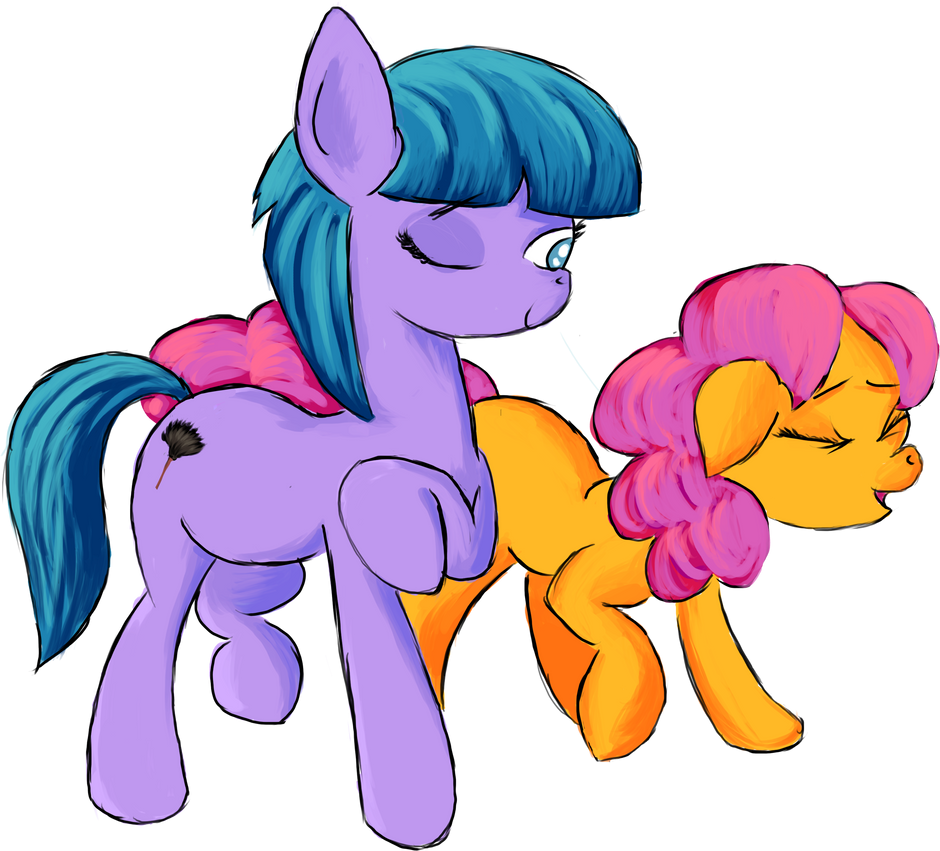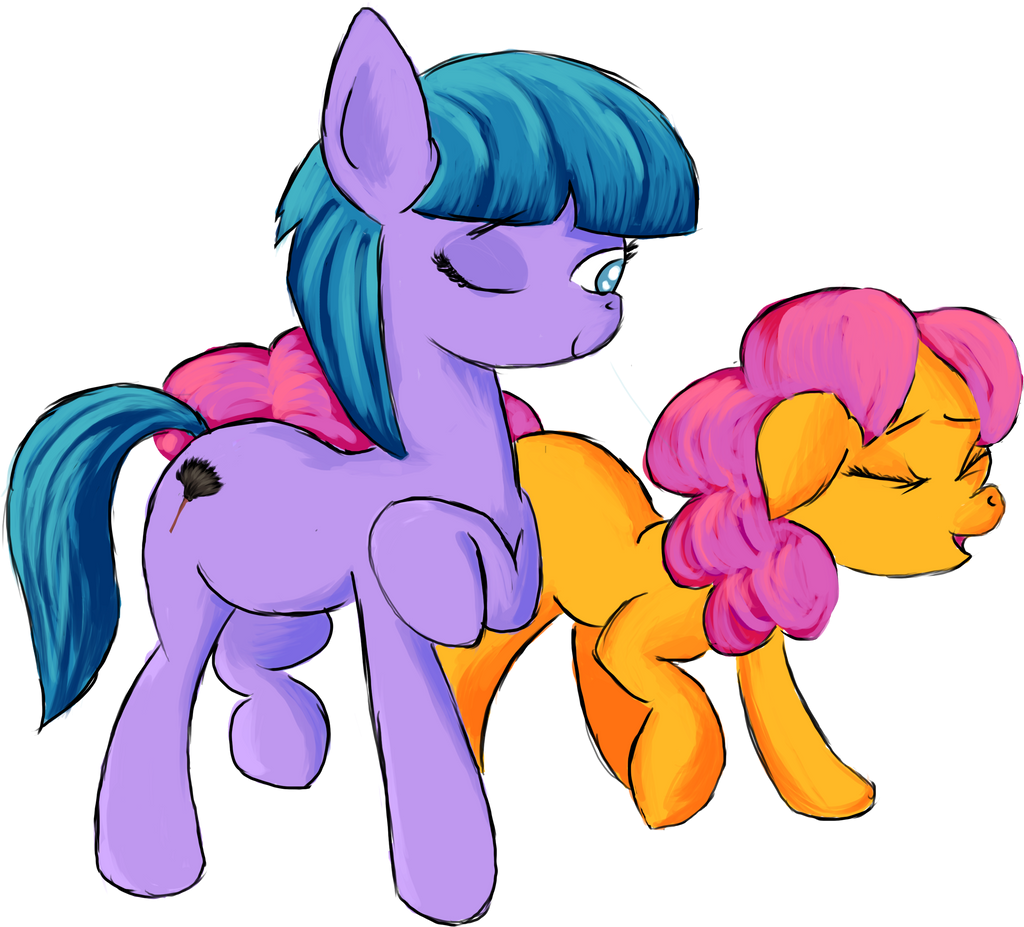 Watch

We don't see much of these two anymore! And much of the orange one at all. I don't know what makes one background pony become so much more popular than the one standing next to her.
Reply

I wasn't aware either of them was popular.

I just paused during the episode and felt like drawing some background ponies.
Reply

Lol. Great minds think alike, I guess.

The purple one got quite a bit of art for a while. The orange one, not so much, though sometimes she is drawn with the purple one.

They've even got fan names: the purple one is Tote Bag (she was carrying one) and the orange one is Sparkleworks (she looks exactly like a G3 pony by that name.)
Reply