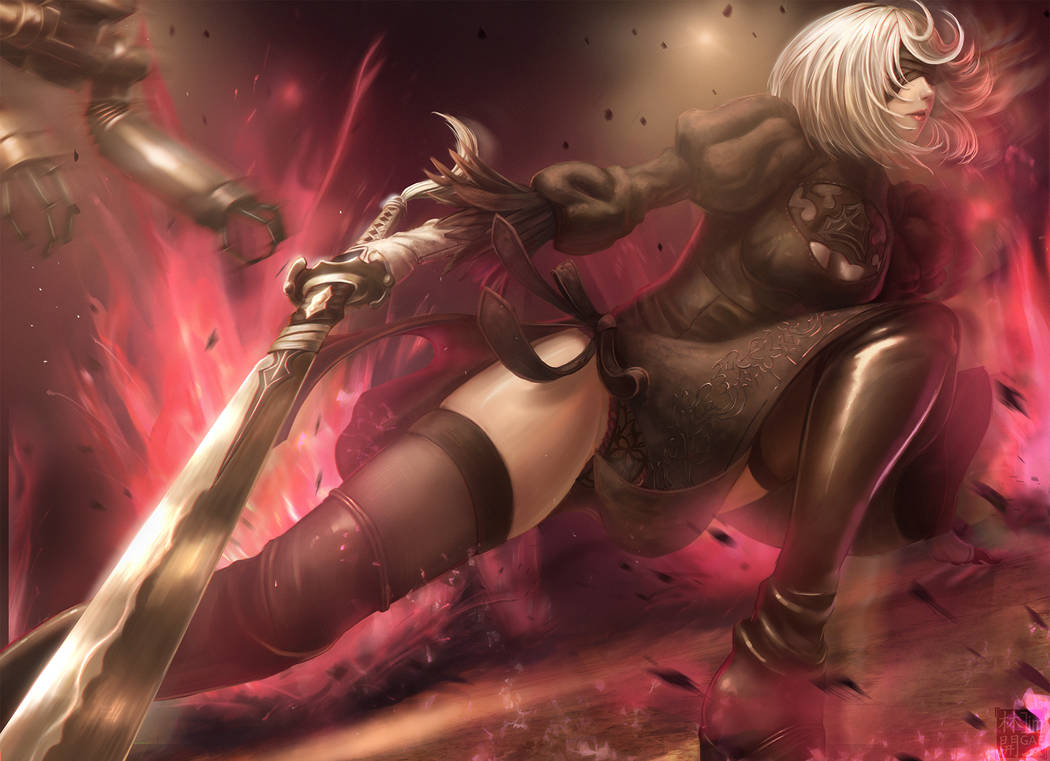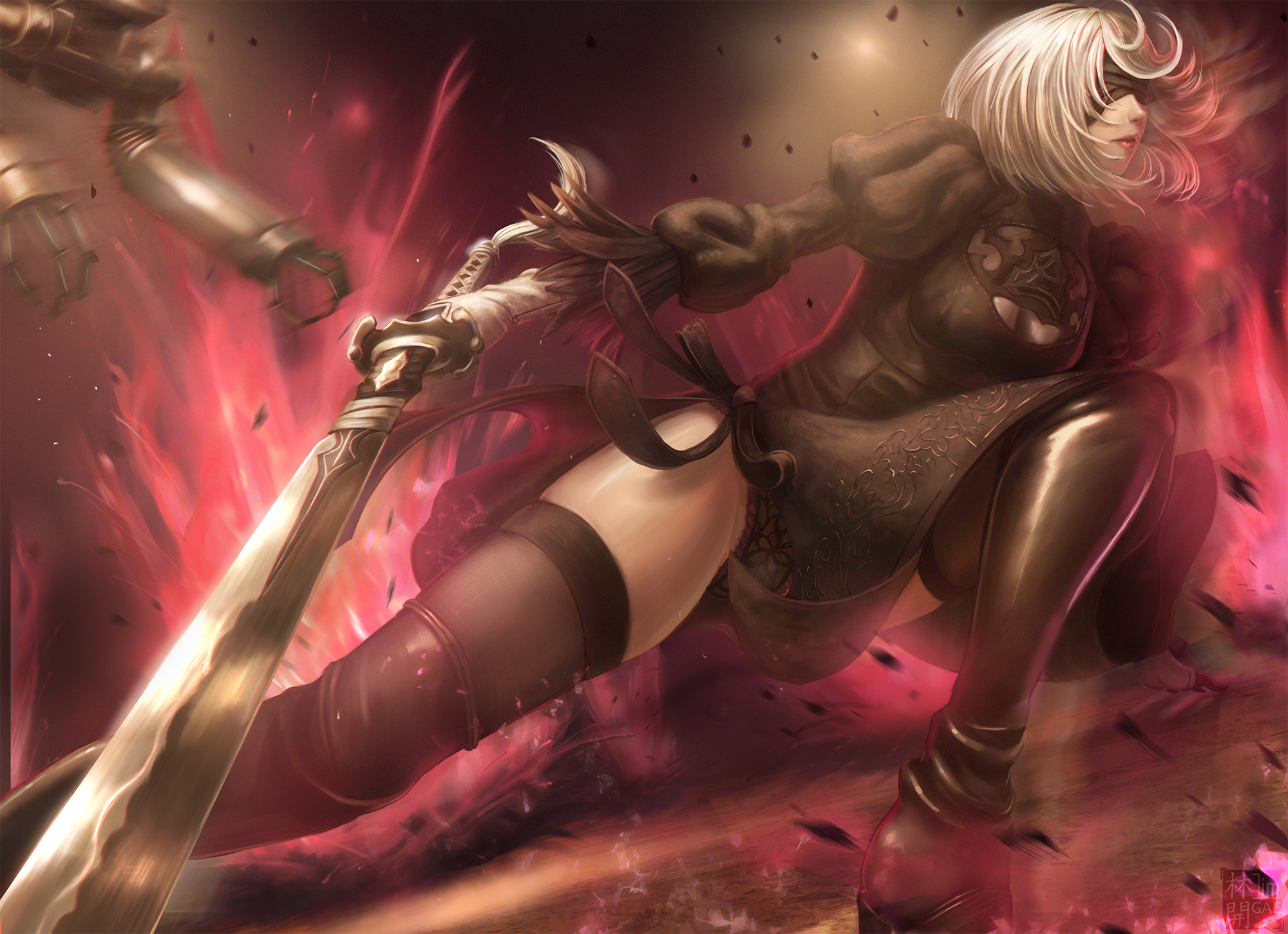 Watch

Reply

Supposedly her panties should not be white?!
Reply

White is good, black is good, and no panties is good.

Reply

Thank you very much!
2B is very attractive character.
I hope to do a lot of her work in the future.(cool, sexy,
erotic..)
Reply

Great work

Reply

Very cool. Looks very dynamic.

Reply

Reply

Nice work, professional looking. The colors are good. The flesh tones are nicely done.
The red and pinks go well with everything. Nicely rendered and looks like it has good volume and form.
The pose is done well. Details on her dress look good and stand out. The sword looks good.
Reply

Absolutely wonderful work! So excited for the game!
Reply

Amazing art work, congratulations!

Reply

Nice work. (Can't wait till the game comes out)
Reply