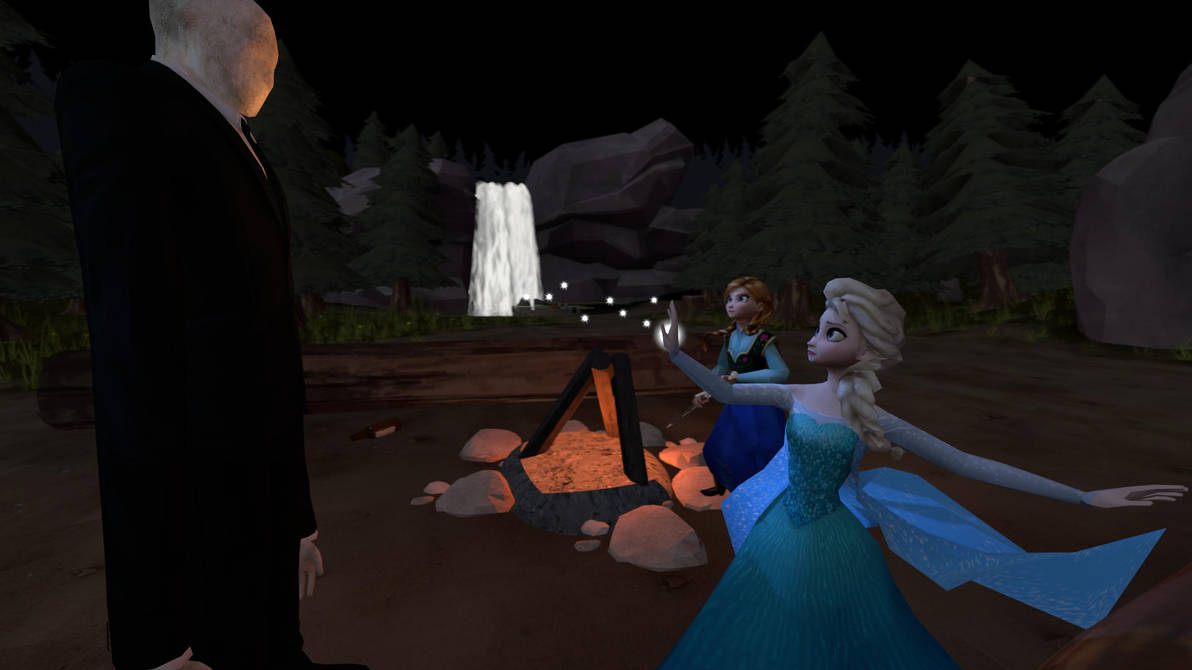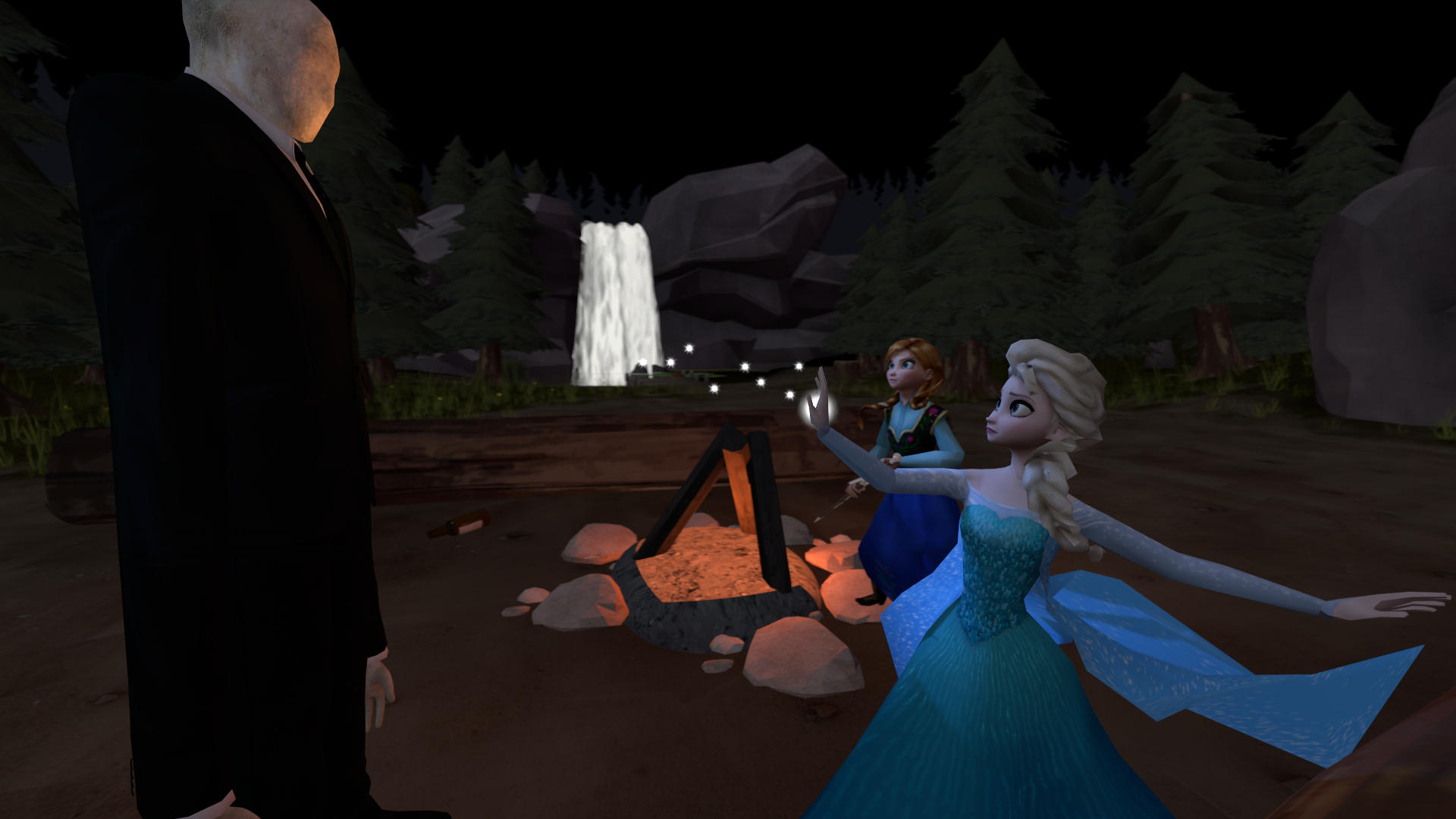 Watch
"Do you wanna beat up Slendy?"
I make this joke despite the fact I have no idea if it would be possible for them to beat Slenderman, despite Elsa's amazing ice powers or Anna's fiesty attitude.
Now that I'm *finally* getting the hang of SFM, I made a thing. First official thing of mine made on SFM. That's finished and everything.
There's some kind of story behind the image but as to what it is, your guess is as good as mine.
Resources used:
SFM (duh)
Campfire map night (Don't remember where I got that one. Steam workshop I think.)
Slender man model from the Steam workshop
Abigail's Sword from the Steam workshop
Elsa and Anna models from
xxdarkchaosmlg2xx.deviantart.c…
and last but not least, the magic levitation particle system (because I'm a noob and don't know any cool or more appropriate snow related particle thingies) from
argodaemon.deviantart.com/art/…

Hello!

Nice using the models, I was doing another pot for coronation Elsa and Summer Anna on SFM

BTW, nice art. You should practice using particle systems
Reply

Thank you for your reply!

I'm glad you like the pictures. You did a really good job on these models, so I'm looking forward to seeing the summer and coronation ones.

And I'm pretty sure that any and all forms of autocorrect initially escaped from Pandora's box and just laid in wait until the technology came along.
Reply

BTW, its port not pot (I hate android autospell)
Reply

Mom's verdict:

"Slenderman looks like a potato...

"...Slenderman's face."
Reply