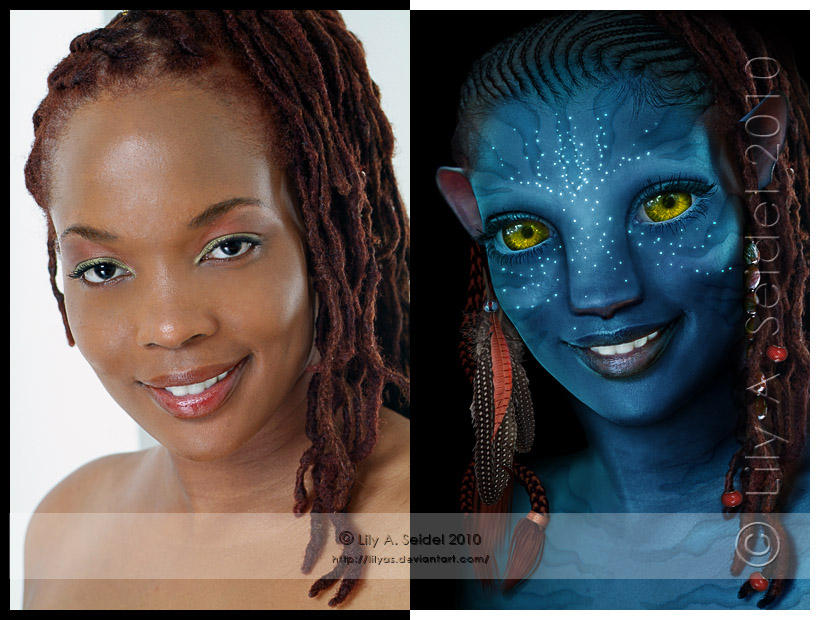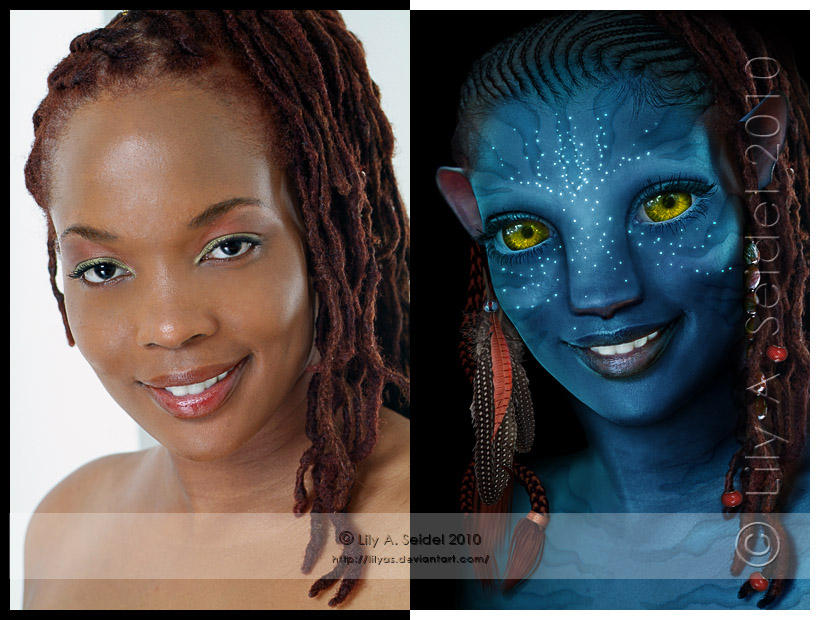 Watch
Here you see the Na'vi I created compared with the original photo. As you can see I heavily altered the features of the girl's face and head.
Back to art work:
© Copyright by Lily A. Seidel 2010. All rights reserved. You may not use my work without our written permission.

© Copyright to the Na'vi characters belongs to James Cameron.