A D D M Y F A C E B O O K P A G E S:
Personal Page
Lilyas Art Page
Lilyas Fanclub
The Chromatic Deck Playing Cards
---
Recently I had taken a trip to the Canary Islands - west of Morocco (Africa) - and have taken many nature shots. This shot is taken at the northeastern end of the island, the mountain road of the Anaga massif. I post-processed this magical view to make it even more magical. You can use this picture for your photomanip artworks. If you need the large file please download it from my stock account.
Click on the preview image for download

Some other Canary Islands Impressions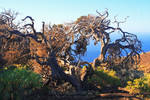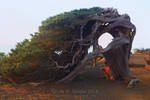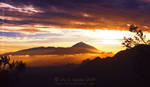 © Copyright by Lily A. Seidel 2019. All rights reserved. You may not use my work without my written permission.
Image size
900x600px 707.72 KB
IMAGE DETAILS
Software
Adobe Photoshop CC 2015 (Windows)