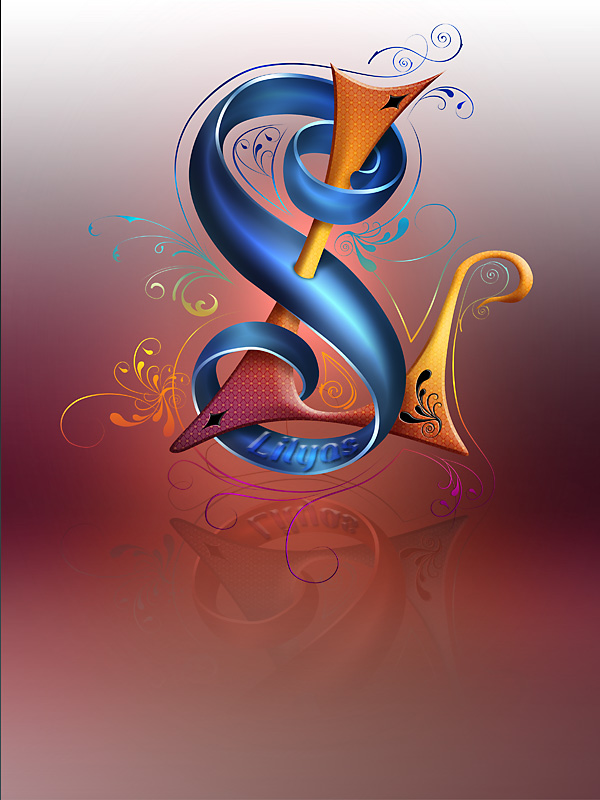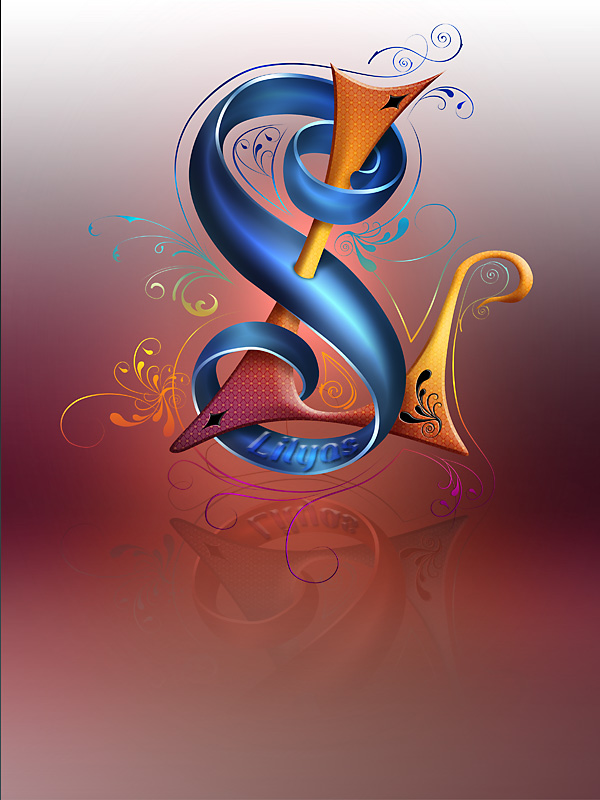 Watch
I am working on a new web design for myself and thought about a suitable logo to start with. I know this design is more an artwork than a logo but I think it can be easily reduced to very few colors and simplier shapes. I am not sure if I will incorporate this one but so far I like it. These are my initials L.S. for Lily Seidel.
PLEASE, if you have some helpful thoughts about this design advise me of them! What do you like in it, what would you change? Any critical feedback is welcome!EDIT:
Wow, thanks for the numerous comments so far! There are many interesting aspects for improvement. But I have to mention (since many people criticized it) that the
"Lilyas"
writing is more meant as a
signature/watermark
and doesn't really belong to the artwork!
This is a vectorbased design completely done in Photoshop CS3.

My Design Collection
© Copyright by Lily A. Seidel 2009. All rights reserved. You may not use my work without my written permission.
I like the look of this piece. The color scheme works very well. I like the fact that it's a bit whimsical. But I don't think it will work as a logo. Perhaps if you simplified the forms a bit. You will loose most of the detail you've obviously put a lot of effort into if you scale it down too much. The forms are good though. I think it's an excellent start. The letters themselves could easily be self-contained. If you want "Lilyas" in there, I'd also figure-out another way to work that out. Maybe the "SL" with the name underneath? Kepp playing with it.

The Artist thought this was FAIR
5 out of 6 deviants thought this was fair.
It's a very nice design, no doubt about that. But would it work as logo? Honestly, I think for a logo that this may be a bit too much.
You'll have to take into consideration, that this logo will also be used for print like on a business card. And if it was up to me, I would try designing a logo that I could afford to print as well as use it in other mediums (ie. use a set number of colours like 5 max, etc). The fact also remains, if you're going to use this as a sign-off on your printed artworks, whether this would stand out more than the artwork itself or will it be completely hidden against a multi-coloured artwork.
My advise would be to stick to something simple and something that would work in all mediums

Good luck.
The Artist thought this was FAIR
34 out of 35 deviants thought this was fair.