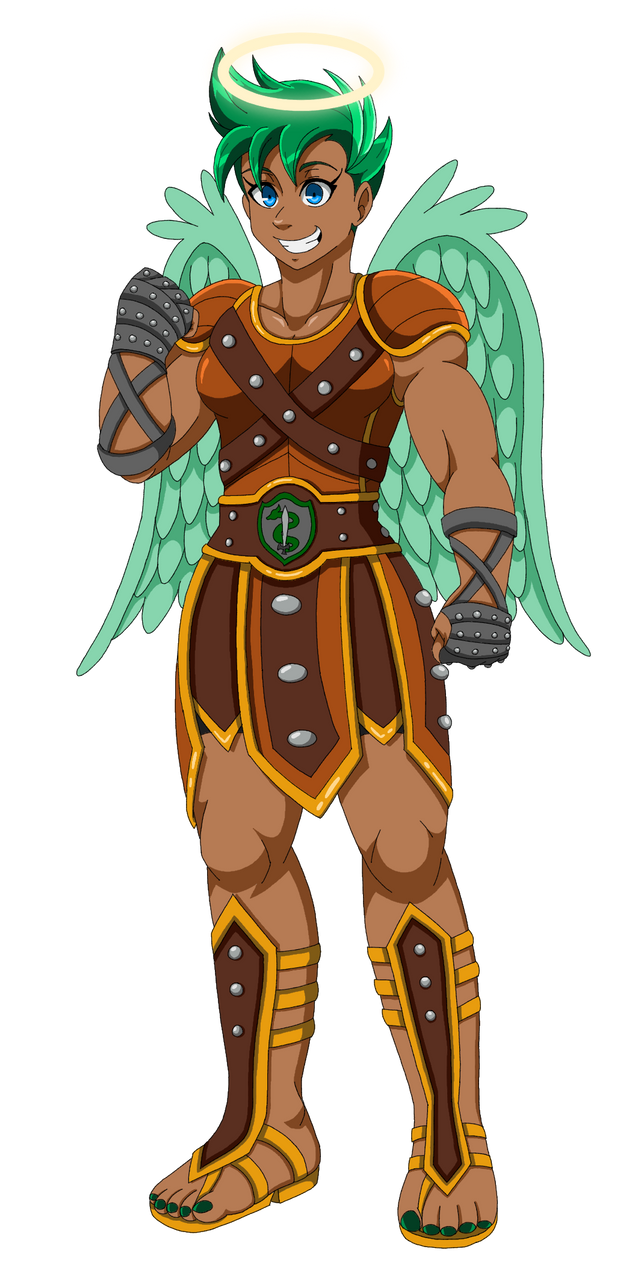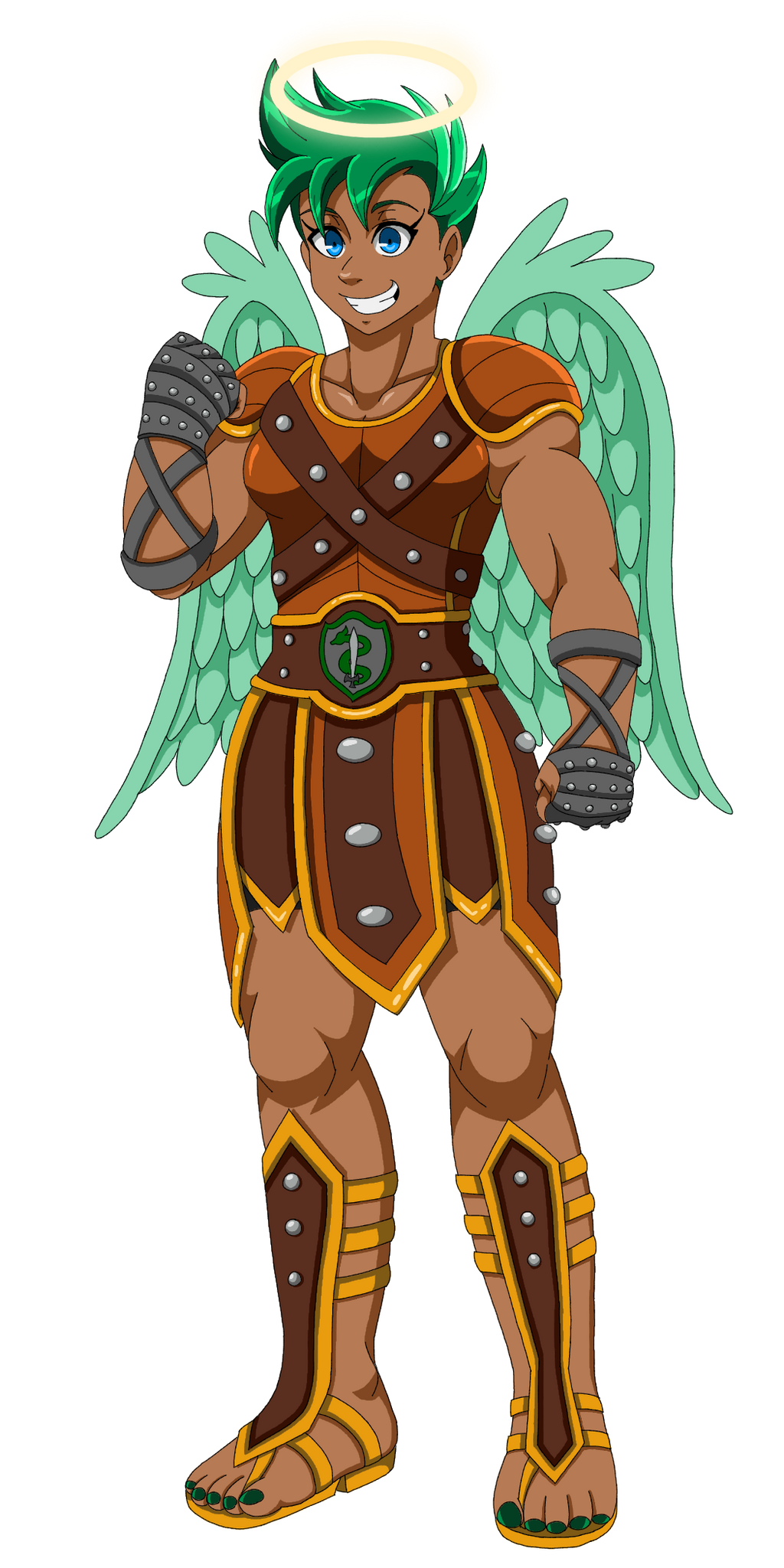 Watch
Something I doodled on paper, then decided to outline and color.

If I really want to create a series of my own, I need to add more variety into my characters, and avoid having them all have the same skin tone, gender, etc. So I thought to myself, "I want a female character that can be an ally to Oliver and Xavier, but counter the two in terms of appearance and role. I want her to be a brawler and a butch, but can still a bit feminine too. I've also seen a lot of female characters in anime that have similar body shapes, so I think this character should instead have a curvy, yet athletic body shape."

So the character's name is Jamie Floros, a Powers Angel inspired from Roman gladiators. (I'm pretty aware that gladiators were Roman, despite the fact that her last name means "greenfinch" in Greek.) Her job is to protect Heaven and Earth from demons.

Her weapon of choice are cestuses, fixed with leather and iron. They operate similar to boxing gloves and brass knuckles.

I plan to give more information soon, but I still have art trades and commissions to finish, SO PLEASE DON'T ASK ME ABOUT THEM!

She looks epic, strong, armored and well ready to persue defense of the realms.
Reply

I'm half you like her design!

She's a demon slayer, so no surprise that's she is suited up for battle!

Reply

Your welcome!!

I've no doubt Jamie in demon combat is a sight worthy of gods, battles at least I'd have popcorn and a rooting horn for XD
Reply

Really cool concept! I love the armor!
Reply
Reply

You got a thing for legs?

Reply

Ooooh, is girl! She's about as androgynous as MY OWN angel! New friend!






I should probably make more than just one angel character... they're supposed to come in groups most of the time.
Reply

Yes, it's a girl.

Jokingly, my character, Xavier, got confused to be a girl by a few people in the past, so I thought it'll be fair to have a female character that looks like a guy.

I think you should, there are many types of angels after all.

Reply

Ooh, seems like a well thought character! Nice work!
Reply

I only got her appearance done so far. I still need to make a bio for her.

But thank you!
Reply

nicework on her

i thought she a dude

Reply

Thanks!

She's a butch, meaning she's a girl that kinda looks like a guy!

Reply

You're welcome

oh i see okay

to me i call them tomboy but i guess butch work, that kinda like new word for me xD
Reply

Good to have variety, and this is a good example.
Reply