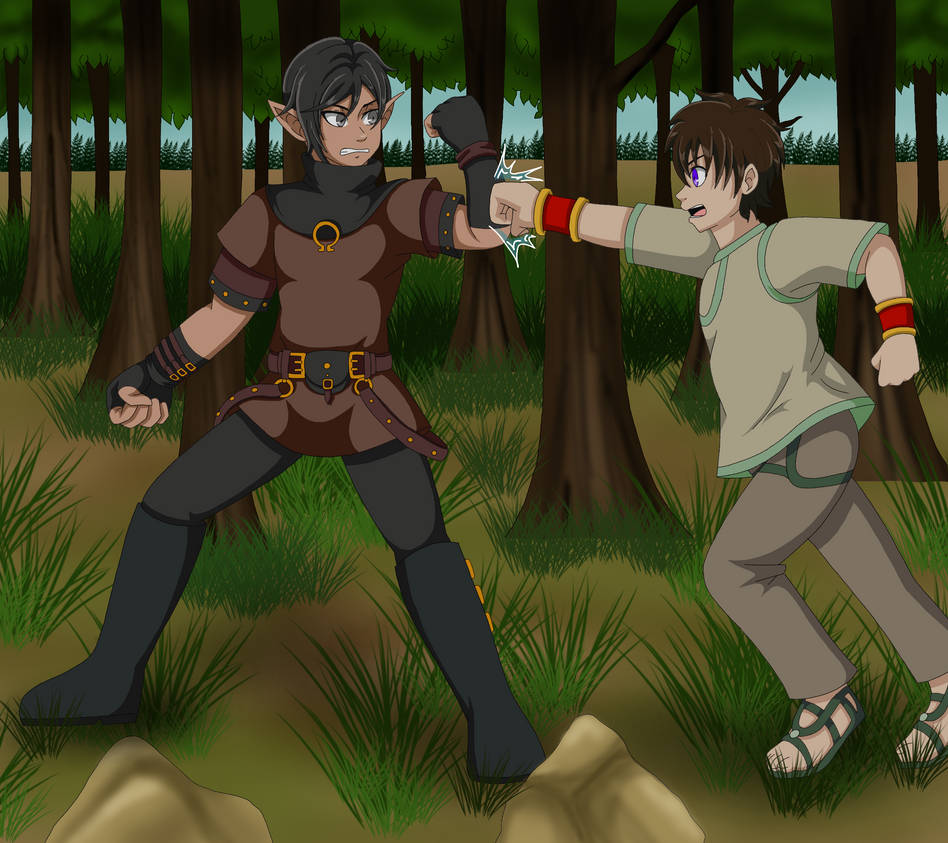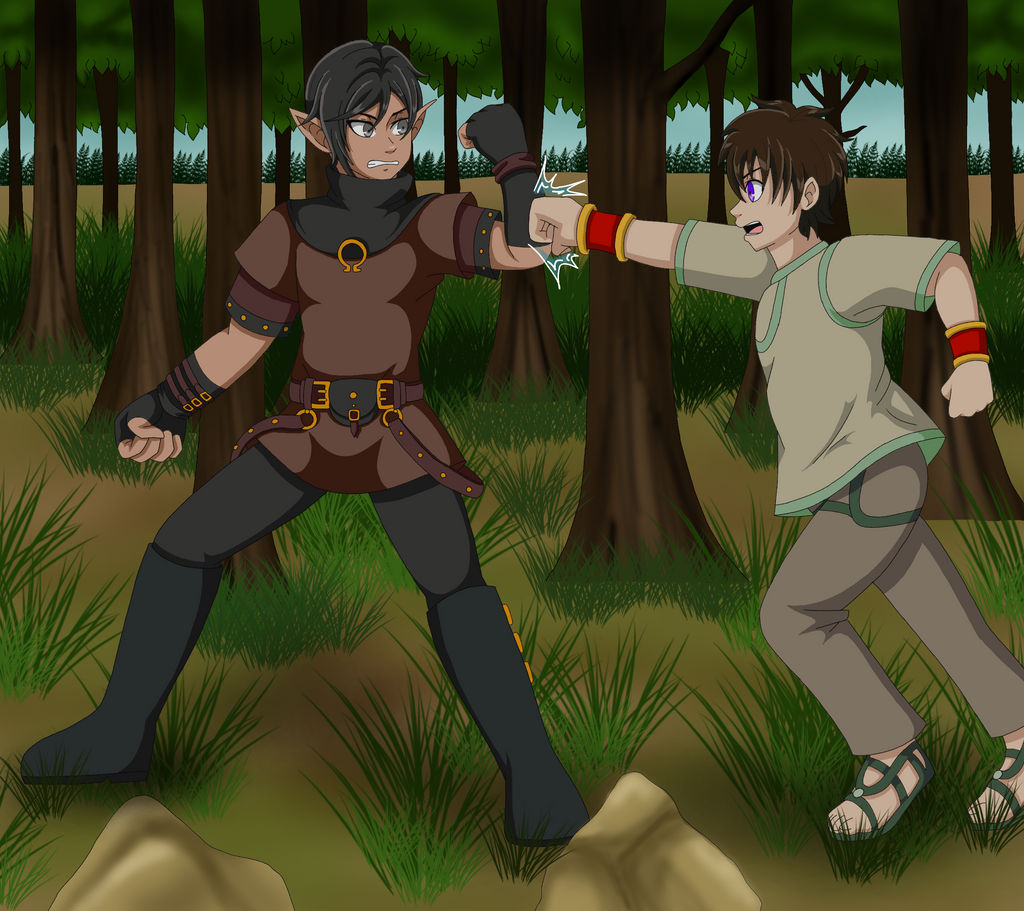 Watch

Reply

Crap I accidently approved it in the group, my bad! good job anyway.
Reply

Don't worry: I've had - and still have - some commissions that I've been waiting for in a very long while.

Nice work with the trees and crabgrass. Not sure how hard Alex is hitting, but it looks like he's making Resham flinch. Nice job with the different colors and shades.

The only detail that would be missing is the scarred letters on Resham's face but given his 'shapeshifter' essence, it would make sense that he hides it.

All in all, nice work!
Reply

Scarred letters? I don't think I saw them in the references I found of your characters, but I apologize for missing that detail.
Thank you! You're my first commissioner, so I'm super glad you like it!

Reply

looks great

Reply