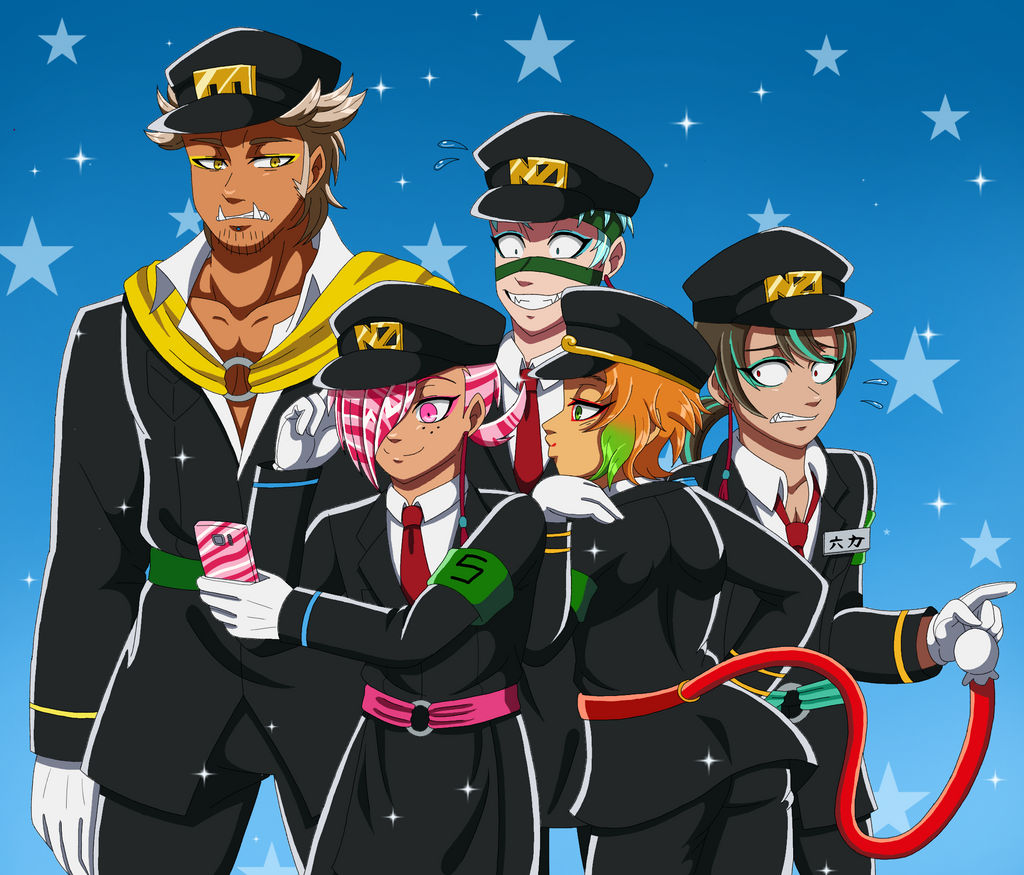 Watch
Just look at this while I try and finish up my art trades. I actually drew this during the time I was in The Gambia, but I posted it on my Tumblr and not here. So... just look at it.

Oh, and this is from a Draw the Squad I found, so credit to the owner.

I would not have these goof offs guard my anything! LOL
Reply

They're all on break or something, then it's back to work. The only person I wouldn't trust in guarding something for me is Inori.
Reply

Reply

Samon's face though. XDXD
Reply

I'm surprised that's the only thing you're pointing out, but okay

Reply

Lol, the faces of the other guards are funny too.
Reply

Drawing Youriki and Rokuriki's expressions were pretty fun!

Reply

Imagine you see someone do that in real life. And in Nanbaka cosplay. XDXD Idk why I just thought of that.
Reply