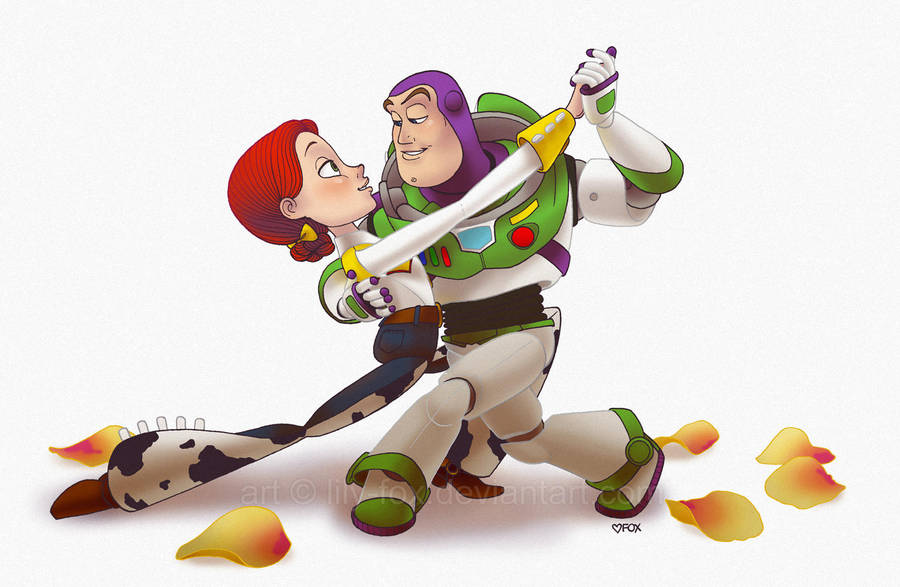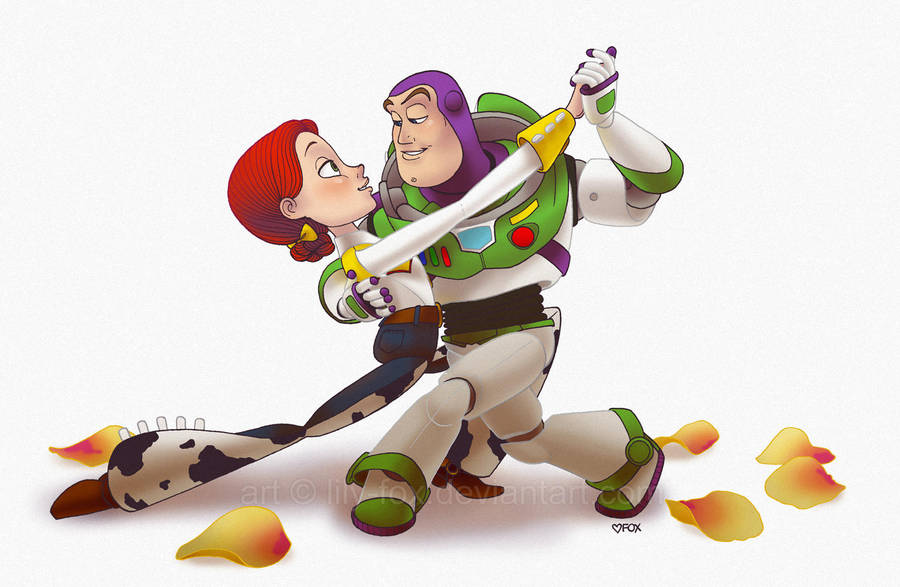 Watch
Like everyone and their mom has drawn Buzz and Jessie dancing, but why not? It's adorable! Hell, if we all work together, we could practically make a flipbook.

There's a lot to be said for a man who can really move. If he's smooth and controlled and expressive in his dance, you get the impression he lives that way, too. Boyfriend said it himself: he's Buzz Lightyear. He's always sure.

I loved Jessie before I even loved Woody. I identify with her. She's a firecracker and seems fairly emotional, maybe a tad manic. And you know, us redheads have to stick together.

I was so impressed by how well the Pixar folks handled their dancing, how natural and lithe they were, especially Buzz, for having such a big chunky body.

Yellow roses express joy and friendship. Throw a little red and orange in there, and you've got love and romance. I'd say the dance is serious business.


props: Buzz & Jessie © Disney/Pixar
materials: ink, paper + PS7
music: Ozomatli, "Aqui No Sera"
Do not reproduce without my explicit permission.
The owner of this deviation has disabled comments.