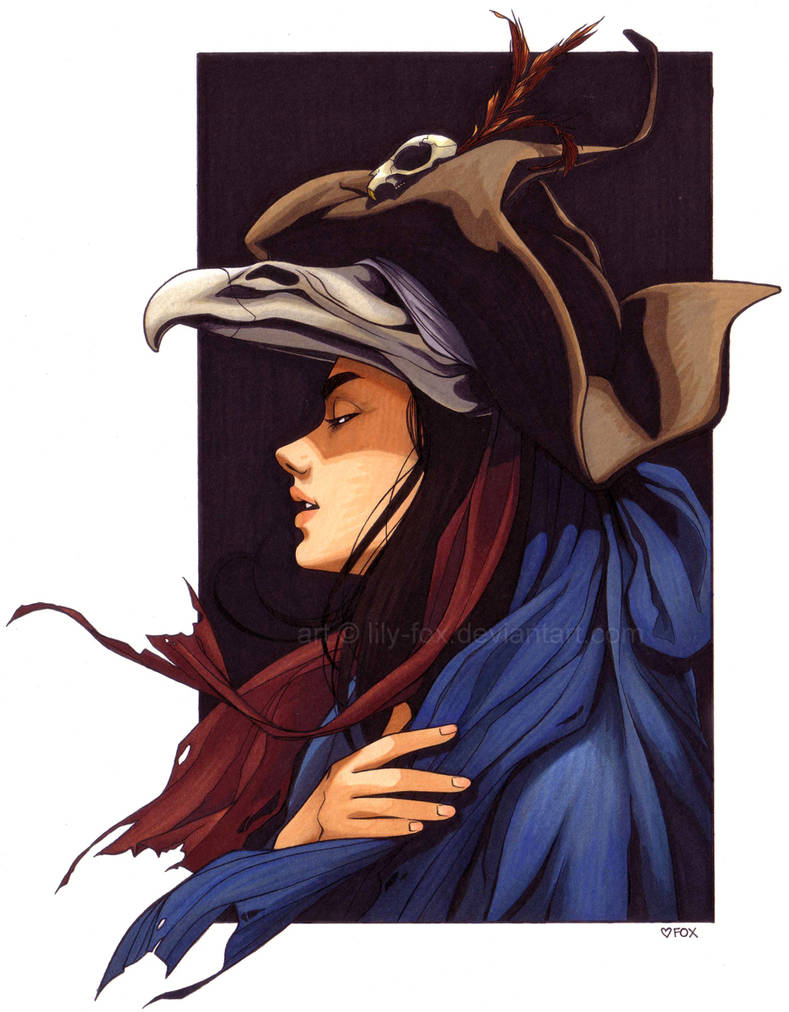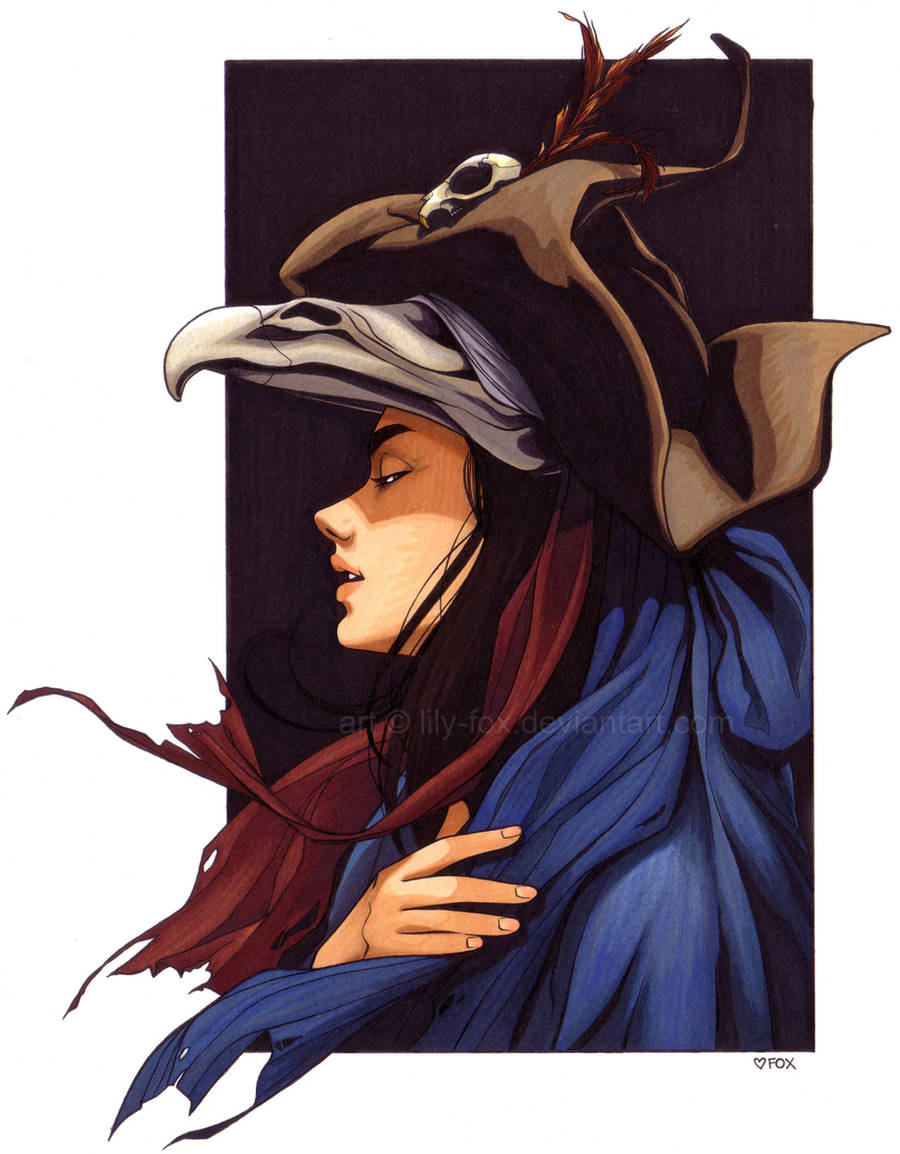 Watch
Sarah's prize: the head of the beggar bird, which Jareth disguised himself as in the Labyrinth tunnels.

I loved that vulture-headed costume, and I love the idea of Sarah flaunting her victory with spoils, something that belonged to the King.

I hate working with dark colors and severe shadows, and I'm still not very good at it, so I thought I'd practice. Dark fabric is way less of a brainache than light. I don't even know if that makes sense, but oh, it's true.

I realized too late that the little skull pinned to the hat is a tiny humanlike skull and not a rodent's. Even creepier! A faerie skull? A tiny goblin?

It's only a costume, just rags and bones, but what's Jareth's is Jareth's. No doubt he'll make it a mission to get it back and teach her a little lesson...

materials: ink and Letraset illustration marker on bristol
music: Björk, "Come To Me"
Do not reproduce without my explicit permission.
Daily Deviation
Given 2008-02-12
Labyrinth: the trophy
by *
lily-fox
: This is a deviant who has been suggested to me by both
yodeladyhoo
&
IRIA-L-unpardonable
, and it took me quite a long time to give her a DD because I really had a hard time settling on just one piece. I've finally given in and selected this Labyrinth piece, it is remarkably well-rendered in traditional media and is incredibly passionate, but boy do I urge you to check out the rest of the gallery. There are so many gems that you will understand why it took me so long to choose one! (
Featured by aunjuli
)
The owner of this deviation has disabled comments.