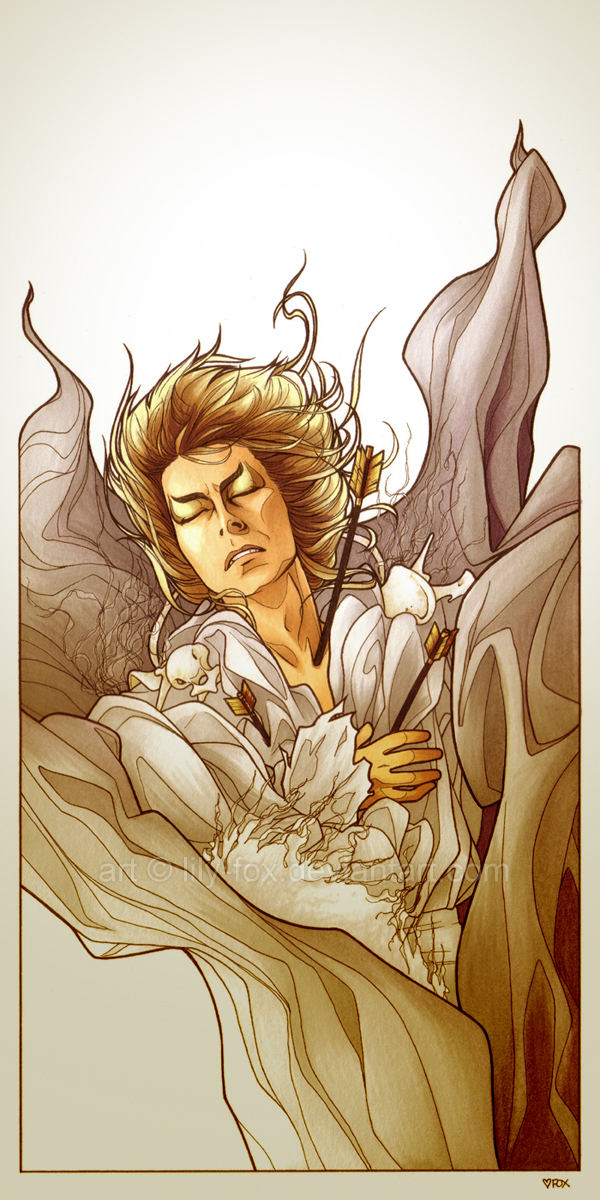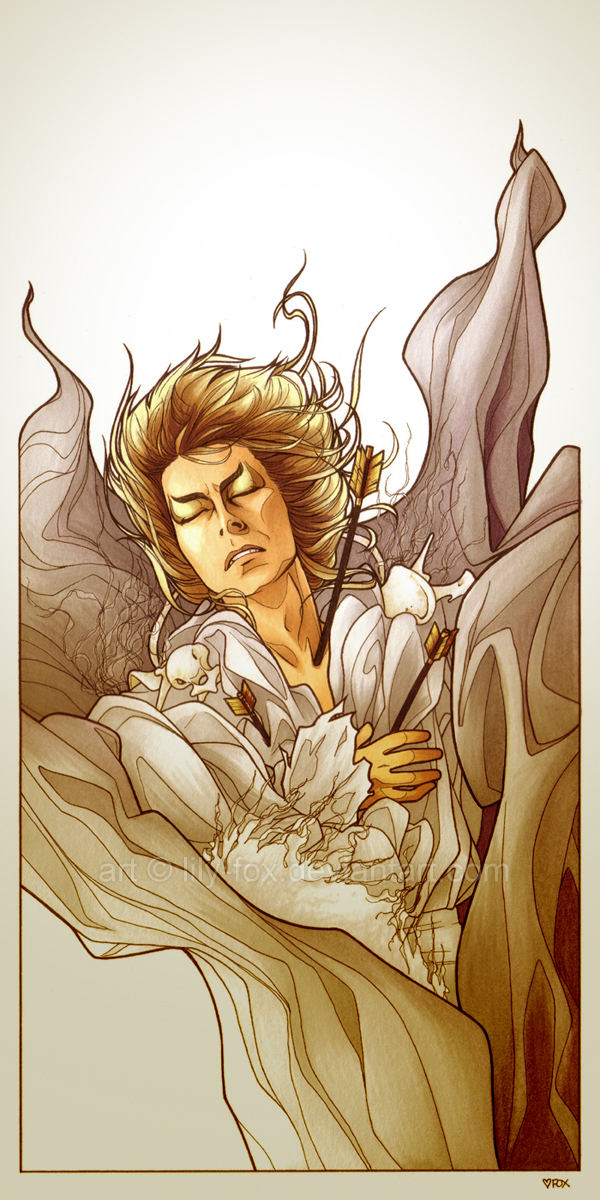 Watch
It could be his rejection and defeat, or it could be the first time he fell in love with Sarah. Both are painful, thrilling falls. A little melodramatic for me, but it gets the point across. (I'm lame!)

I'm stuck on that long panel look. This whole thing was an excuse to draw the animal bones on the shoulders of Jareth's owl coat in the last act of Labyrinth, and you can't see much of them. I want to do another.

This one was frustrating and I don't know how I feel about it. I did it during a bad cold, so I was cranky and stuffy and inclined to half-ass it. Goddamn, I don't know what I was thinking with all the fabric. Never again, unless I get some skills.

The title kind of needs explaining; I've been really heartbroken twice in my life, and both times the only thing that made me feel better was listening to "Drowndeep: Hula" by Maxwell. It's an undulating, underwater song, appropriately embryonic, like a good Codeine fog. It put a new feeling to the word "hula".

materials: ink and Letraset illustration marker on bristol, plus a touch of the ol' PS
music: Maxwell, "Drowndeep: Hula"
Do not reproduce without my explicit permission.
The owner of this deviation has disabled comments.