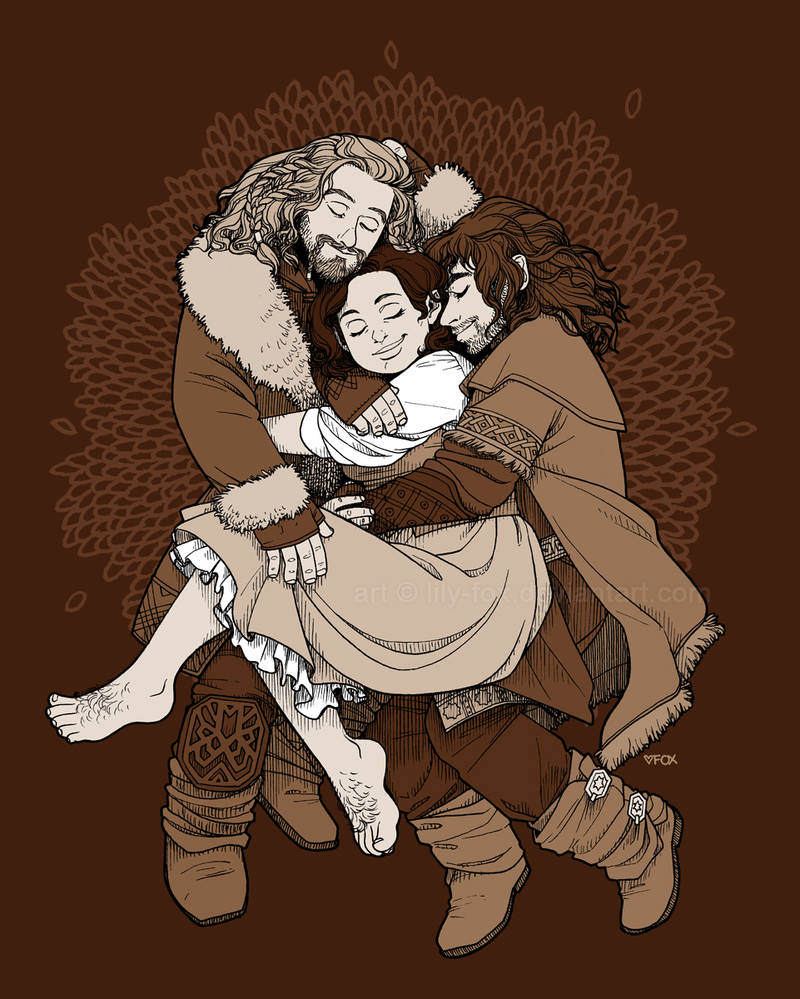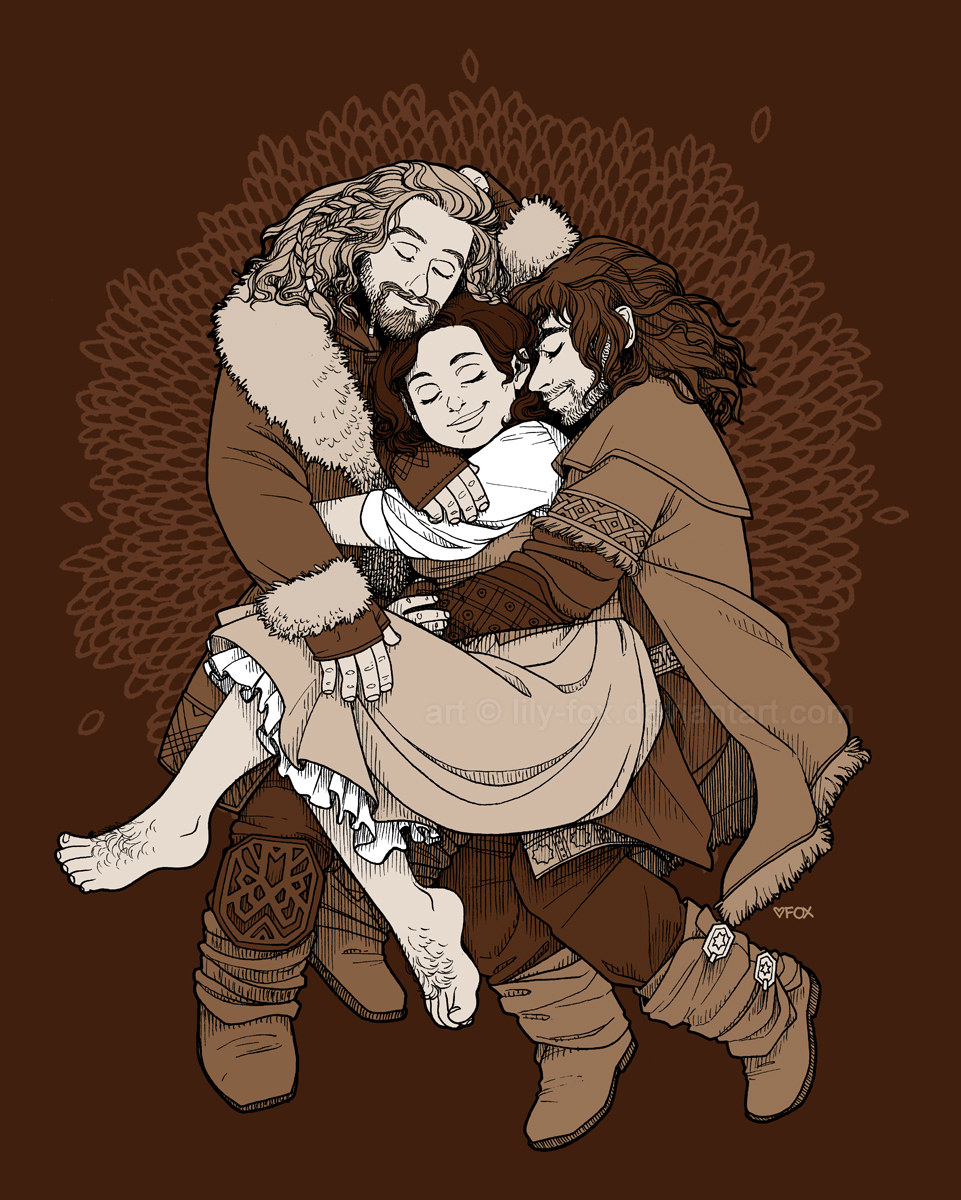 My little sister
Kit
, as a hobbit, being cuddled by Fili and Kili, because she is my favorite person. Kitter, whenever you feel stressed, just look at this and feel better maybe.

There are a host of costuming mistakes, but for real, how is a person supposed to get all that dwarf shit straight? Beards and braids and buckles and belts and cables and fur and layers upon layers! So, I fudged it. Also, she's kind of tall for a hobbit? But hell, she's taller than me, so. Love you, Kit.
[ reblog on Tumblr ]
props: Fili & Kili © Tolkein
materials: ink, paper + PS8
music: Ray Lamontagne, "Hold You In My Arms"
Please do not reproduce without my explicit permission.
The owner of this deviation has disabled comments.