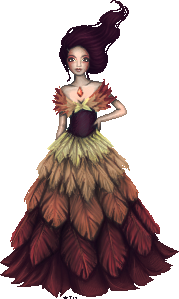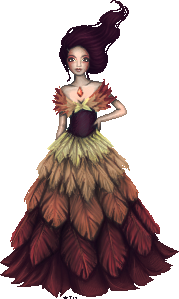 She is stunning

Reply

absolutely fabulous! the depth and texture in the skirt feathers is just aces! lol

Reply

I think she is Beautiful!
Reply

I faved this doll when you posted it but I didn't have time to comment earlier...but this is to die for, I seriously love the way you designed this dress. It's so unique and unexpected! I love the feathers, you did a fantastic job shading them.

Reply

Those feathers are to die for...all of them

Reply

I really like the faded color combo you have there, even the yellow feathers.

Reply