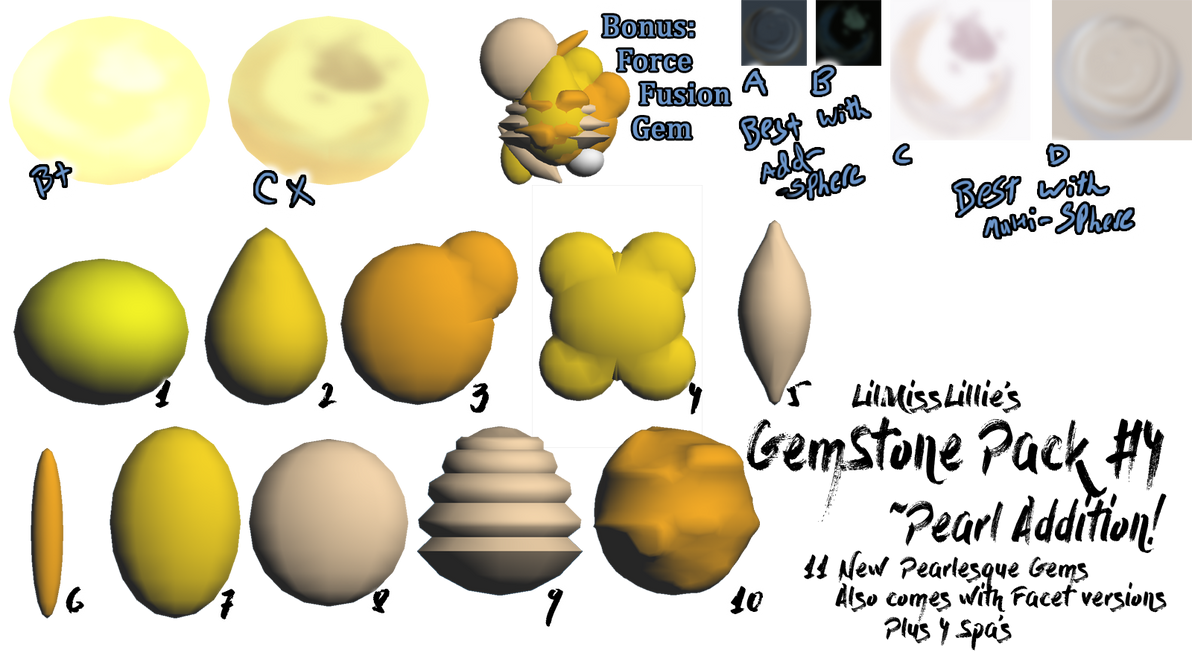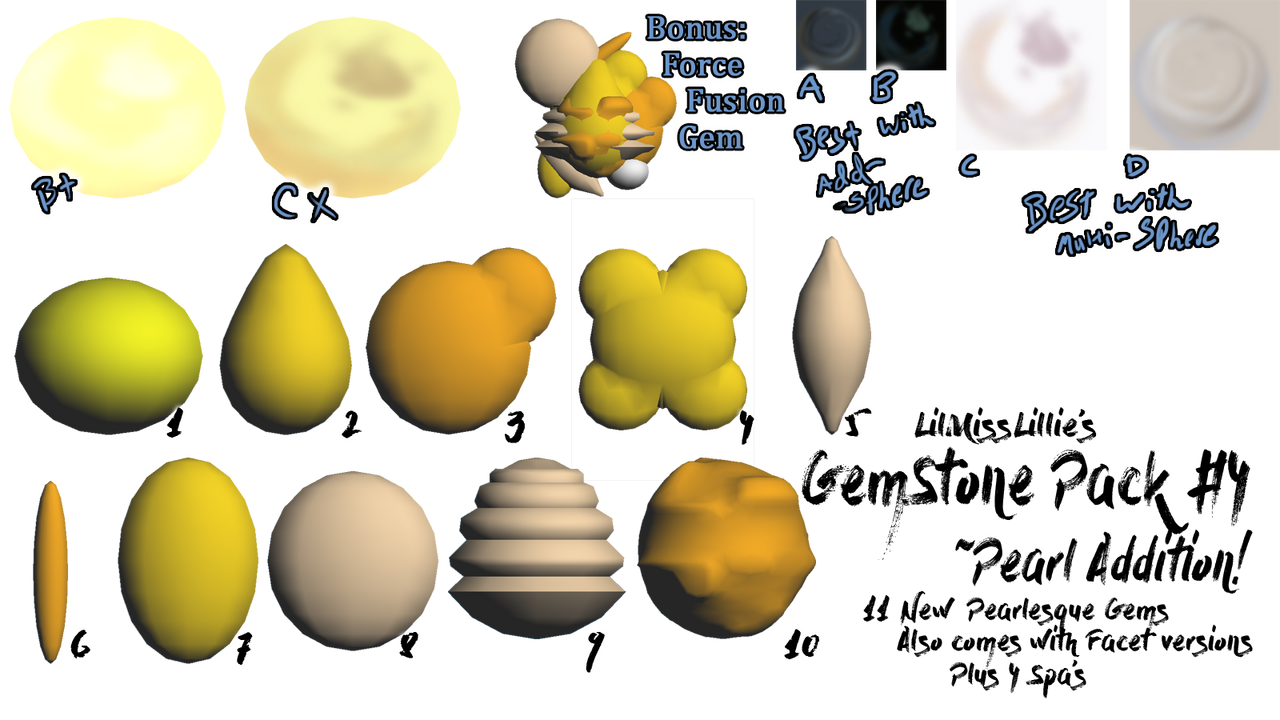 Here take this.
Because some people were sad that none of my gems were smooth like Pearls.
So go, no more talking now, Shoo.
*11 New Gems
*Both in PMD and MQO format
*Has a Facet version too, with many cuts
*4 Spa files work with Add+Sphere and Multi-Sphere
*Thats like 44 Gems you can make this PACK!!!
Only rules are:

Dont use for commissions/your own profit.

Dont redistribute

Dont claim as your own

Credit me!

Reply

Reply

I'm sorry.. i'm not in the SU fandom but uh
I only see some blobs, they don't even remotely look like actual gem stones
enlighten me
Reply

These one are suppose to be used for Pearl OC's or for people who need different shapes for certain projects.
So yes Right now they are just blobs and strange circle shapes, but I've gotten many request to make them that way because of that reason.
And I've made other packs in different shapes for the fan-base to use, but never in rounded form.
Reply

Reply