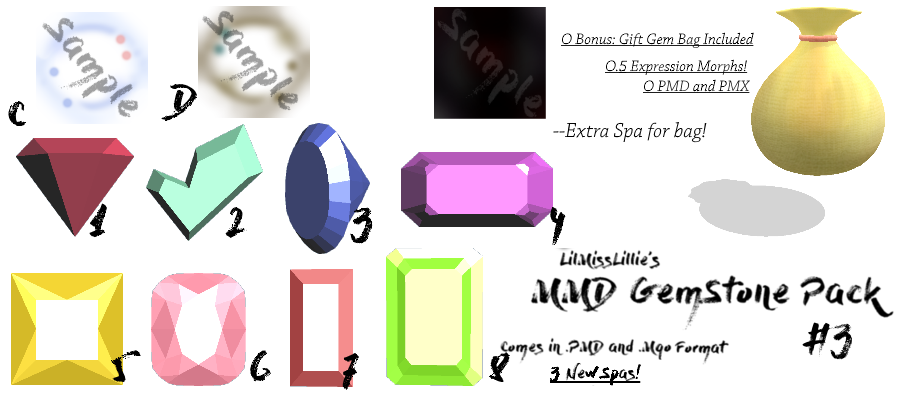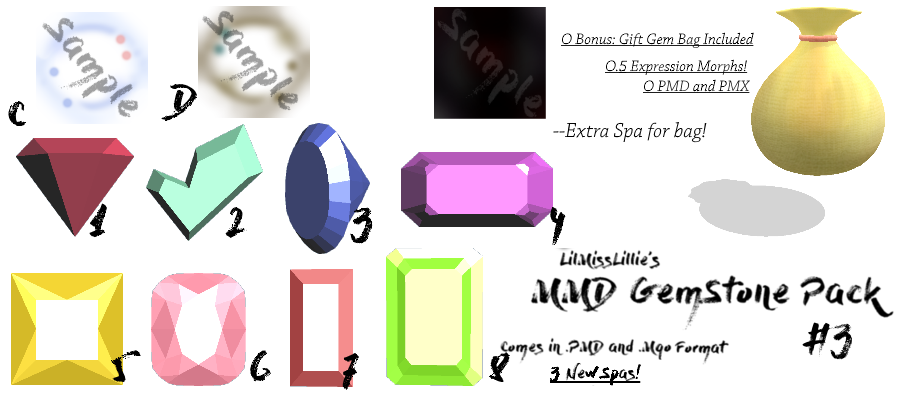 Watch
Only rules are:

Dont use for commissions/your own profit.

Dont redistribute

Dont claim as your own

Credit me!
EDIT: I just realized how messed up it was to include a Gem bag, like what you would see in any kind of video game, as a bonus.
This was intended for Steven Universe Fan's...Oh god I'm sorry...O.owhathaveidone...

3 is more then perfect for Topaz.

And 1 is even more perfect for a Diamond.
Reply

OMG NUMBER 7 IS PERFECT FOR ZIRCON -cries- i'm talking about canon zircon
Reply

THESE ARE SO COOL
I want to try 3d modelling one day toooo
Reply

Reply

I love the gem bag though. I instantly thought of Mighty Magiswords when I saw the bag xD
Reply