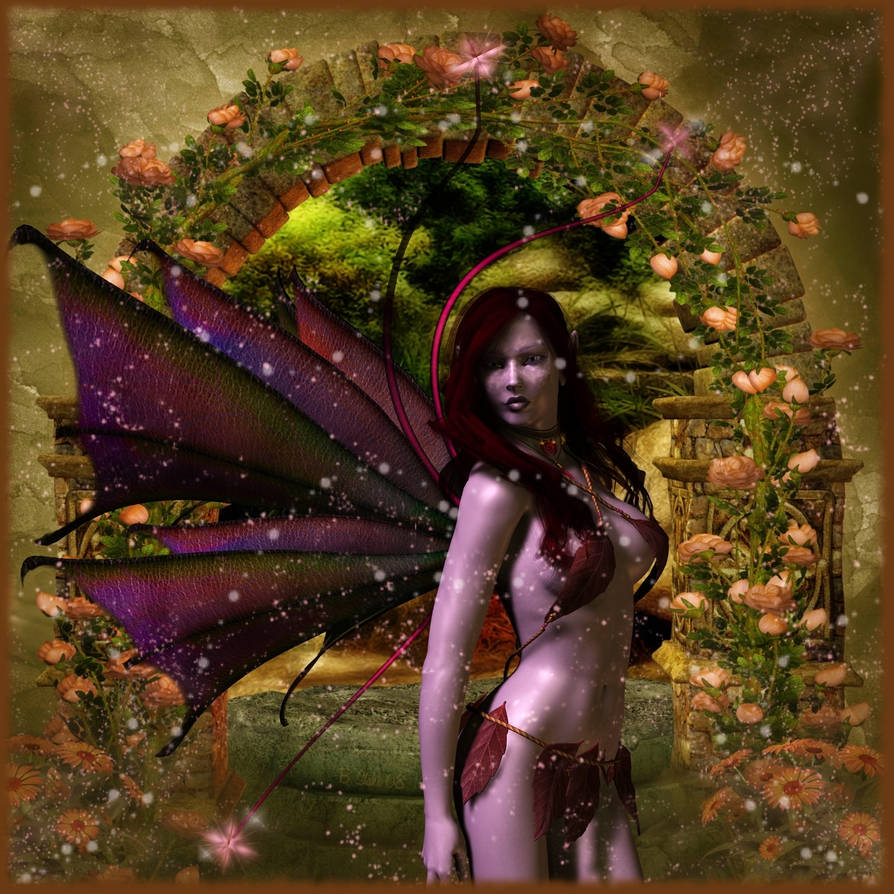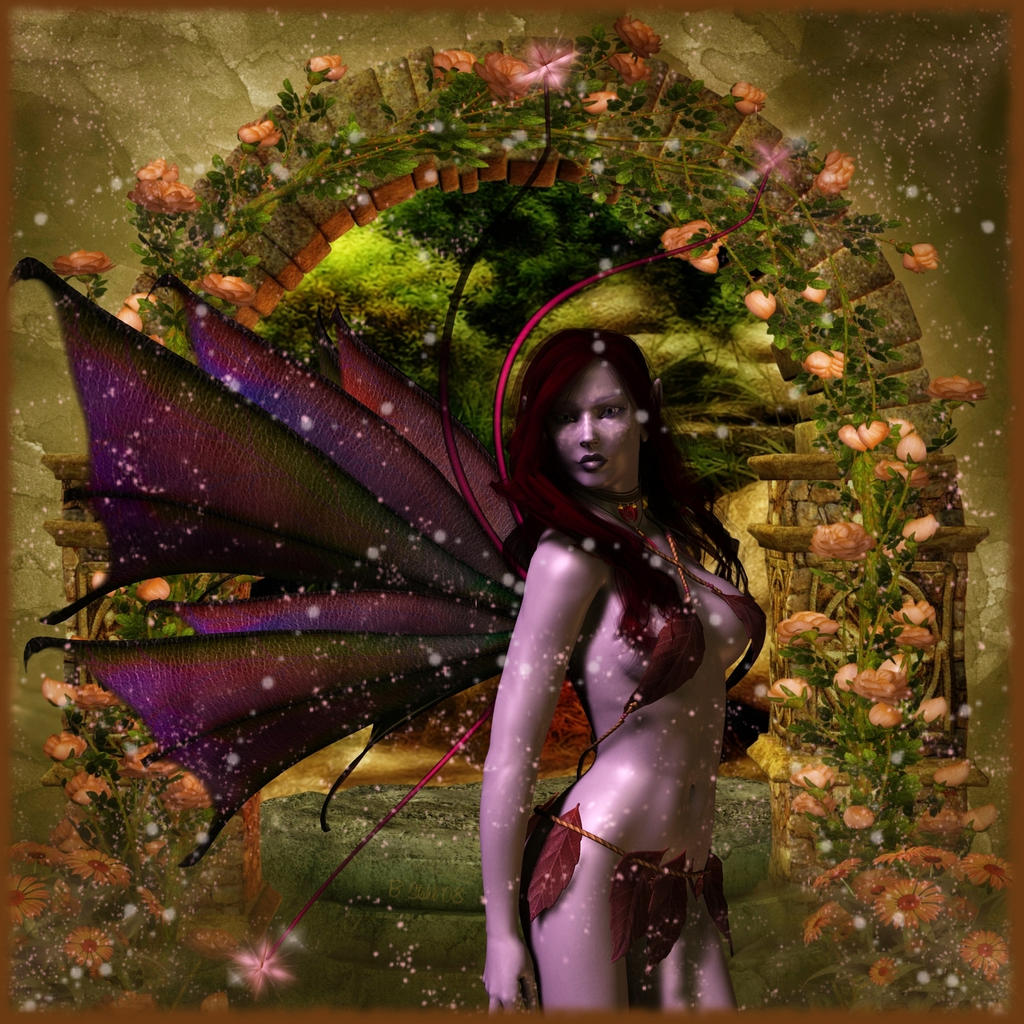 Watch
I made this the other day and forgot all about it.
This was one of the Advent giveaways I just wanted to play with her.

Darra V4 from DDU
Fairylicious outfit from daz
Fairy wings daz
August Hairs
[link]
Background Image was from

at her store.
Sparkly Brushes:

[link]
Rendered in Daz Studio / Post work in GIMP
Enjoy!
You may NOT use or post this image elsewhere. PLEASE STOP!!

Beautifully done

Reply

I'd have to say this is one of your best!Absolutely beautiful,kudo's girl!
Reply

Very nice pic! Beautiful the way the colors mimic her expression- both are very sultry and lovely

Reply

Reply