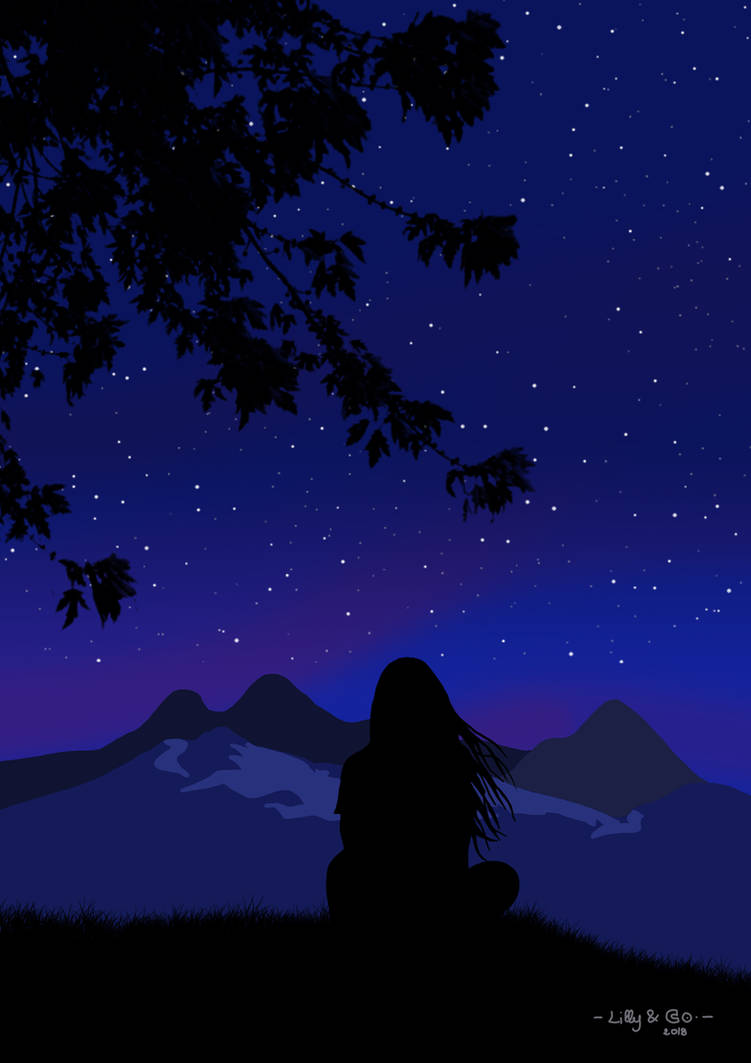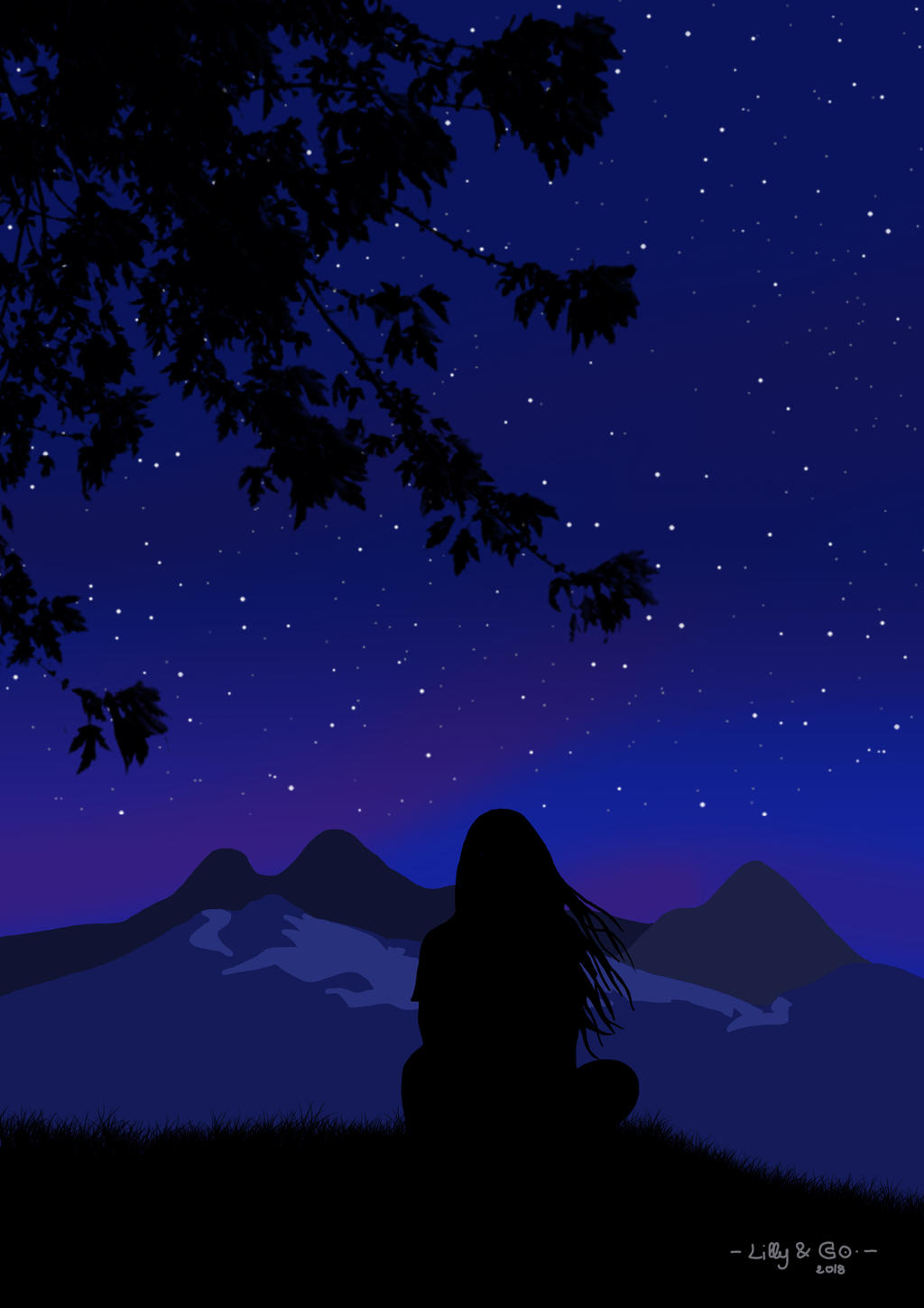 Watch

Great silhouette and beautiful night sky! If I may suggest though, adding some calmer colors to the sky and mountain, perhaps light blue or a touch of light purple. (It is only a suggestion though.

) I say this cause it's a little hard to see what's happening. Still a great piece over all though! Well done!

Reply

Haha, thank you for your suggestion! I must say that I am not completly satisfied with the colors and I was also afraid that the picture was too dark... But, since I had no idea of how to improve it, I didn't change anything... But I will be glad to try your advise in the next few days!

But what exactly do you mean by "calmer colors"? I'm not sure to understand clearly the meaning

Reply

I'm glad you like and want to use my suggestion! By "calmer colors" I'm referring to the calm colors on a color wheel (or color circle).
Cool colors are light greys, blues, greens, and light purples. These types of colors (in addition to the dark blue) will add depth and dimension to the sky and make the silhouette and mountain range stand out more.
(I actually learned this technique from my favorite YouTube artist "Unmask Art" and by watching other YouTube videos.)
I hope this helps!

It is a beautiful piece of artwork and I look forward to seeing what you do with it! Take care!

Reply

so beautiful silhouet


great artwork





Reply