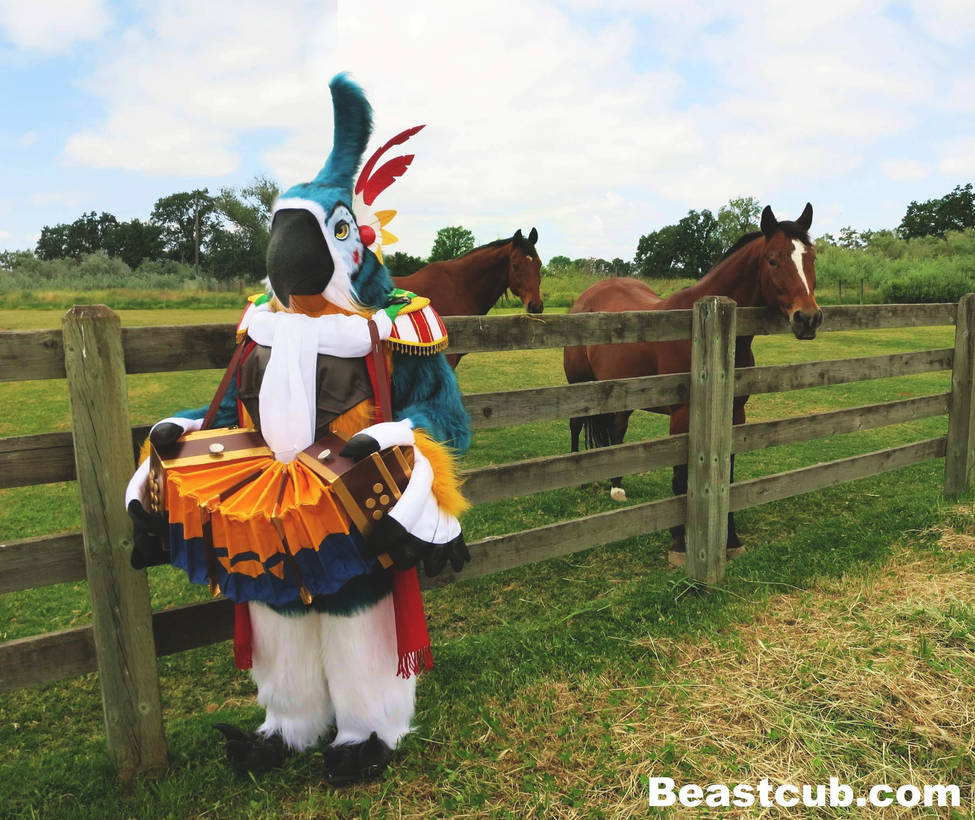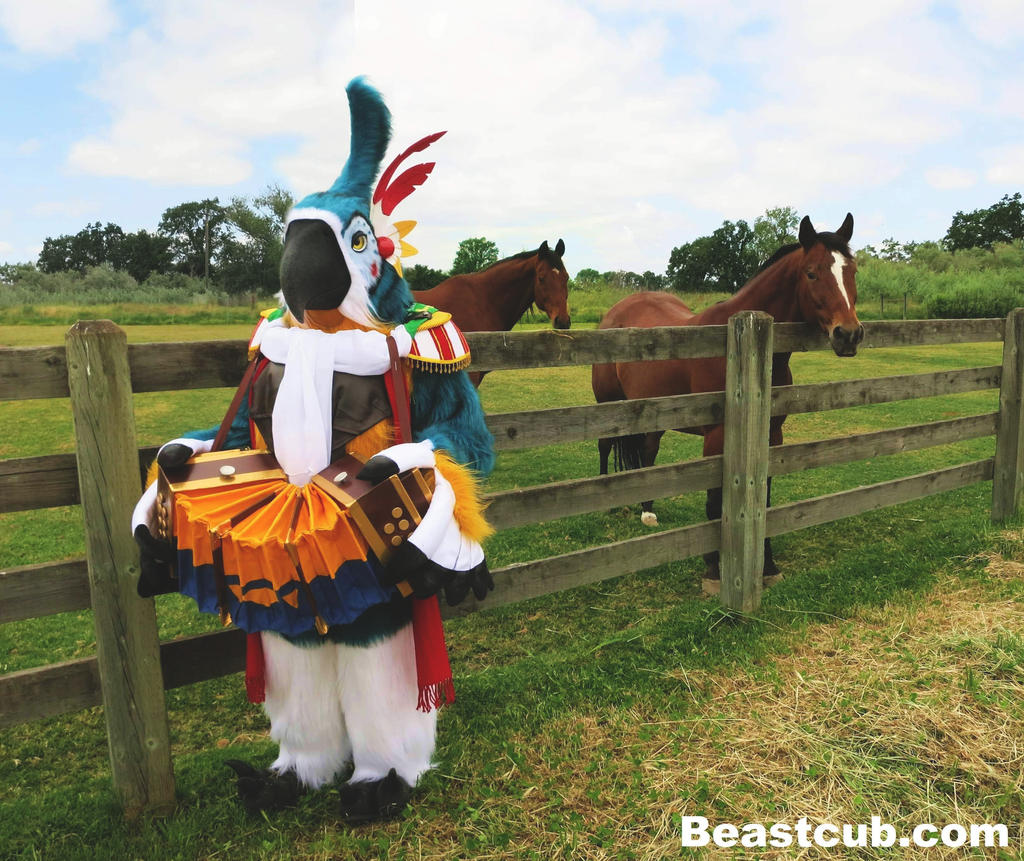 Watch
First off I know this Zelda cosplay is not fully accurate to the game, I simplified a lot as I lack the stamina to do anything as time consuming to build and hard to wear as my fully accurate Loftwing X_X
lilleahwest.deviantart.com/art…
This costume is quite bulky, it is hard to tell but the chest is deepened by about 12 inches, originally with a custom pillow but that was too hot so I built a wire chest cage with a fan in it.
The fan-cooled head is neck-vision so the costume could be extra tall and vision extra good, the added neck length and the shoulder padding under his outfit makes me look taller than I really am.
I made the belt with the sheet music and the leather leg wraps with anklets... but you cannot see the belt past my wings and in the end I simplified the legs for ease of use and comfort, so those parts went unused :/
I did everything here but the accordion, major kudos goes to my friend Sparky for making me such a ding dang awesome working prop! It moves! I can play along with a recording from the game for that in-real-life Kass finding experience lol.
www.deviantart.com/art/Kass-Ac…
VIDEO of this Rito cosplay in action can be found here
youtu.be/ybwEP3l-eJY
PS The video and photos were taken at Gibson Ranch County Park, a public horse ranch and nature area. I did not just randomly bomb the park in cosplay that day btw, I was a volunteer at the "Adventure Fair" which is basically a Renaissance fair that added on fantasy, sci-fi, and cosplay elements to their event.