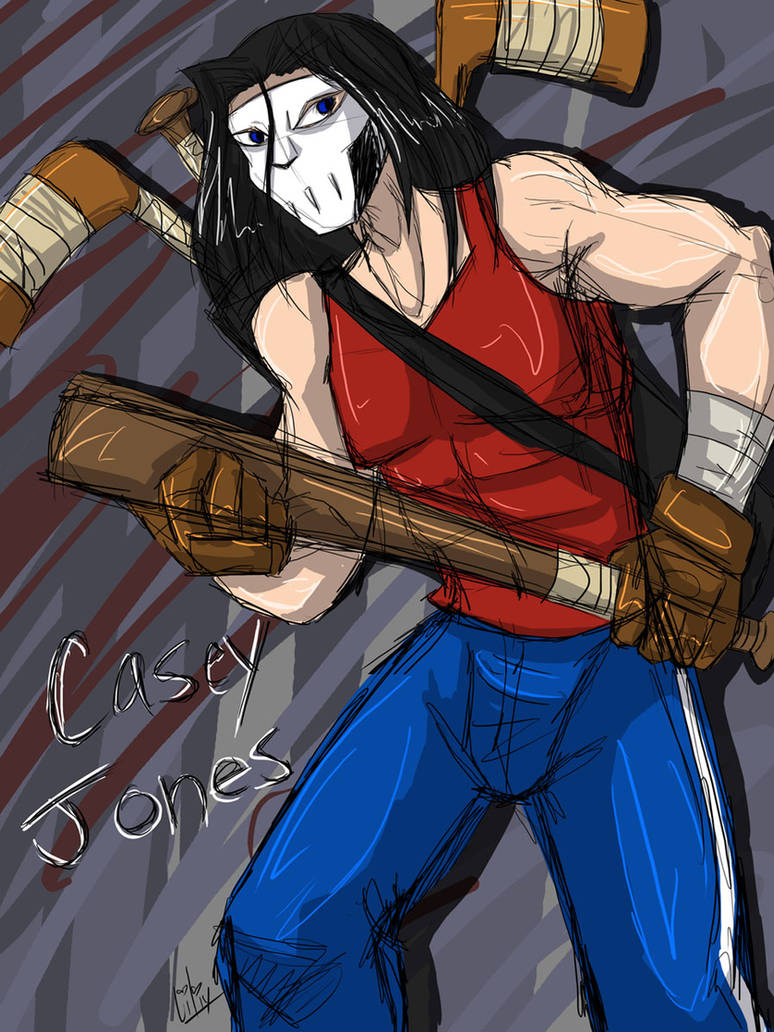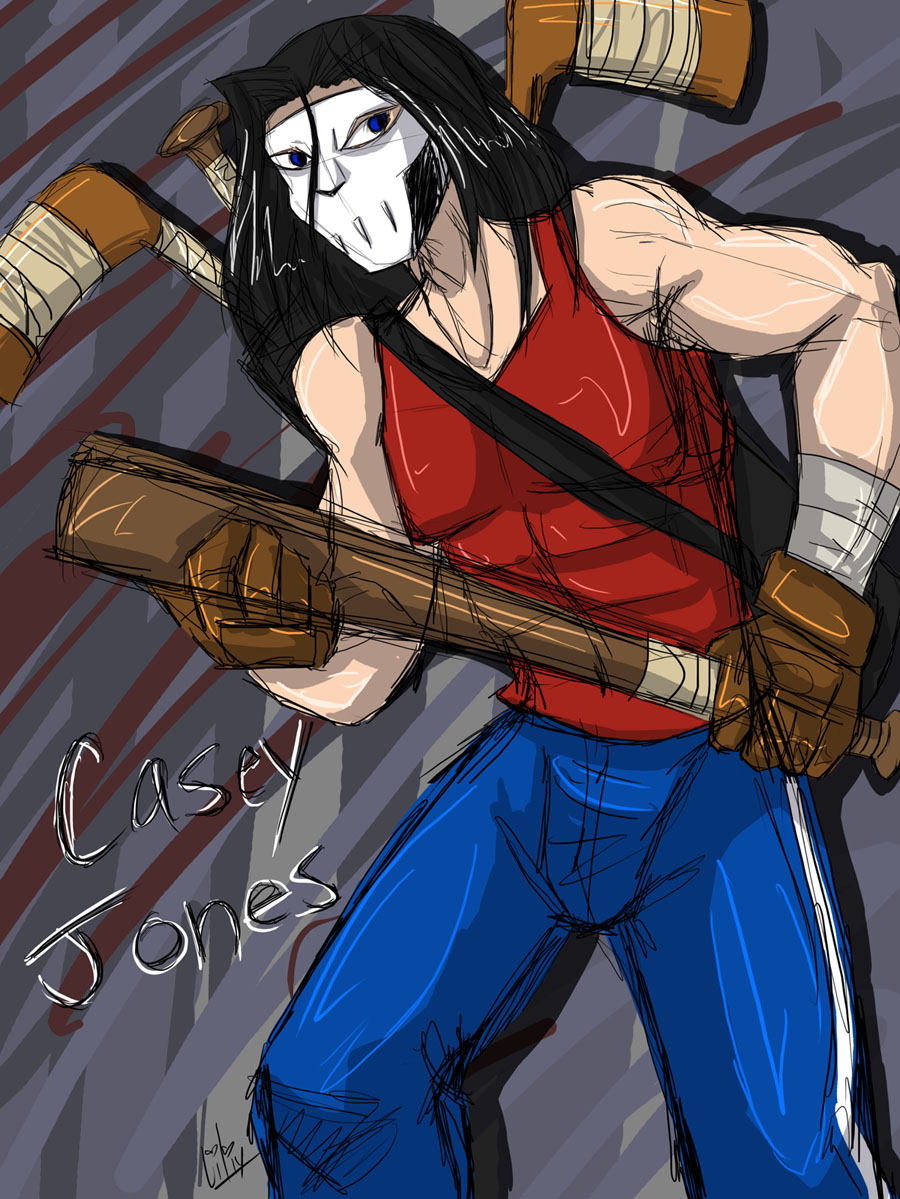 Watch
Casey Jones from Teenage Mutant Ninja Turtles
"Just a minute, I feel the overwhelming need to break something."- Casey (From 1987)
Let it be known that I am a fan of Casey Jones.
The 1987 Cartoon version amused me. He was violent, psycho and sort of dumb. I'm not usually one for meat-head muscle men, but Casey had a bat and a hockey mask. Win-win. In fact, he competed with Shredder for my favorite character.
The Movie version: He was hot. He was still violent, but not so much psycho. Still, he was fun and was one of my favorite characters.
Now, the 2003 Cartoon Version (who I've drawn above) I'm delightfully happy with. Originally when I saw the cartoon, I was upset due to two things - the new shredder and the new April. So, I had my concerns when it came to Casey- but I actually ended up liking him more than his other incarnations. He's overly violent, not-right in the head, but unlike the other cartoon version - he's not a complete idiot. So, hurrah!
Thus, the fanart of his 2003 cartoon self. I love him. And I really like the best-buddy thing he's got going on with Raphael.

Now, as for the the new animated 3-D movie, I just realized Casey was even in it. I haven't watched it yet, but it's on my list to see and chances are high Casey will yet again capture my attention.
Casey Jones is