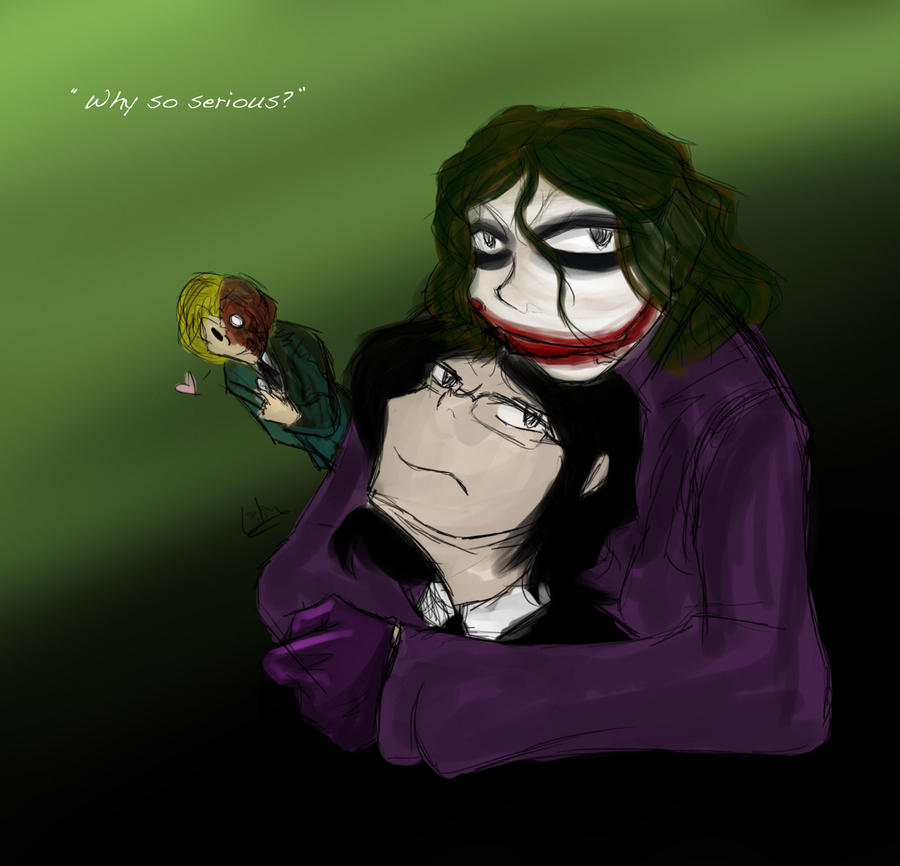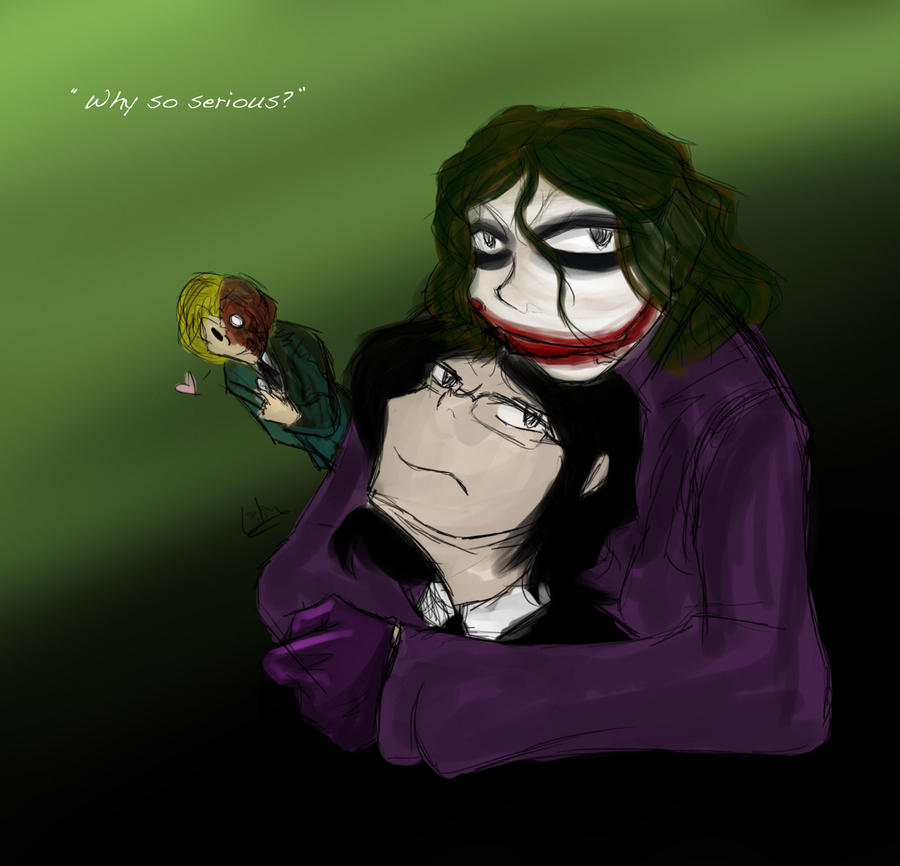 Watch
Joker, Scarecrow (Dr. Jonathan Crane) and Two-Face (Harvey Dent) from The Dark Knight
Just got back from seeing the Dark Knight for the second time. I squealed just as loudly the second time through as the first.
Let it be known that (aside from Crane - I LOVED Scarecrow) I did not like Batman Begins. It bugged me for various reasons I wont' get into and I can't stand Christian Bale.
The Dark Knight (aside from Bale, again; intense dislike) I loved. Absolutely adored.
I cant' tell who I loved more, Joker or Two-Face. Just...wow.
So I sketched some fanart.

Hurrah! And I stuck good old Scarecrow in there b/c I love him too. *hugs*